Who do you think should win the 2023 Superuser Awards? The annual Superuser Awards are to recognize organizations that have used open infrastructure to improve their business while contributing back to the community.
This year, the Superuser Awards winner will be announced at the OpenInfra Summit Vancouver, June 13-15! Join us at the annual OpenInfra Summit for an opportunity to collaborate directly with the international community of people building and running open source infrastructure using Linux, StarlingX, OpenStack, Kubernetes, Kata Containers and 30+ other technologies. Get your Summit tickets now!
Check out highlights of the incredible nine nominees that we have!
Acme Gating has helped many companies get started with Zuul and helped others scale to the largest Zuul installations in the world, all in service of improving developer productivity and collaboration.
As an open source first company, Bloomberg has made great strides in adopting and contributing back to open source software over the past two decades. Open infrastructure has been a key driver throughout this process, playing a pivotal role in enabling our business to rapidly stand up on-premise cloud infrastructure across the globe to accommodate our growth. Open source cloud technology also enables us to improve the power efficiency of our data centers and helps reduce our carbon footprint.
Based on the latest China Public Cloud Service Market Tracking (2H 2022) report from IDC, eSurfing Cloud ranks third in the Chinese IaaS and PaaS public cloud market, with a market share of 10.3%. Additionally, eSurfing Cloud's share in the IaaS public cloud market has increased to 11.8%, maintaining its position as the third leading provider in the industry. Within China Telecom, eSurfing Cloud has been instrumental in supporting the company's digital transformation by continuously providing internal IT and business cloud migration services. In 2022, eSurfing Cloud's revenue reached CNY 57.9 billion, representing a year-on-year growth of 107.5% and ranking second among China's leading cloud providers. It has become a crucial growth point for China Telecom.
As a Custom Software Development company, our organization has not implemented open infrastructure for its own use. However, we have had the opportunity to work with customers in the last couple of years, developing new features for the StarlingX product. Through this work, Encora has gained deep expertise in open infrastructure and contributed to the advancement of this technology. This has allowed us to better understand the needs of our clients who require scalable solutions that need cloud-computing platforms at the edge of the network, delivering high-quality software development services to meet those needs. Our expertise in this area has enhanced our reputation and credibility in the industry and has led to increased customer satisfaction, bringing new business opportunities.
Building a new hybrid cultural and tourism big data center using Huayun's private cloud platform will gather tourism and cultural data resources across the province. The cultural and tourism big data center adopts key cloud computing technologies such as big data processing and mining analysis, machine learning, intelligent message push, social collaboration and service-oriented architecture to build a new generation of loosely coupled, efficient, highly available, highly scalable and secure application service support platform.
We have always been committed to using open infrastructure and open-source technology to drive our business forward. From the very beginning, we started using 100% open-source technologies, which allowed us to reduce costs while leveraging technologies supported by dedicated communities. We also really love the increased security. Open infrastructure has provided us with better security and reliability by leveraging the collective knowledge and expertise of the open-source community, we also can benefit from continuous security testing and improvements, which can help prevent cybersecurity breaches and reduce downtime. Open infrastructure has also eliminated licensing fees that permitted us to allocate resources to other areas of our business, such as product development or marketing.
Open infrastructure is at the core of OpenMetal. OpenMetal was built to make amazing yet complex open source software such as OpenStack accessible to individuals and organizations of all sizes. OpenMetal delivers private cloud cores consisting of three bare metal servers that deliver a single-tenant, private cloud environment on OpenStack in less than a minute. This permits small organizations, even individuals to come in and be meaningfully involved in the open-source community without needing to invest hundreds of thousands in hardware and months of labor to get your OpenStack cloud running. OpenMetal recently expanded by adding a data center in Amsterdam to accommodate users bound by GDPR regulations. This new expansion allows OpenMetal to Expand Access to OpenStack
TPG Telecom (Formally Vodafone Hutchison Australia) and Ericsson have a long-term partnership to deliver infrastructure which has enabled TPG to become Australia's first operator to have its entire 4G subscriber base migrated on a fully virtualized core platform. This ground-breaking transformation enabled TPG to also rapidly monetize 5G benefits by delivering Australia's first commercial 5G Standalone network, offering 5G services to subscribers and becoming one of the first global operators to realize efficiencies by transitioning 4G workloads to a 5G standalone core network based on ETSI NFV/MANO complaint open infrastructure with a centralized management and service orchestration layer.
Workday's private cloud, based on the robust OpenStack platform, has revolutionized the way businesses manage their infrastructure. By providing a scalable and flexible solution, this innovative cloud service caters to a vast number of customers and use cases. With its modern toolchain of Zuul, Ansible and Calico as well as custom tooling, Workday's private cloud empowers the organization to focus on their core operations, while benefiting from the agility, security and cost-effectiveness of a state-of-the-art cloud environment. With over 3M cores supporting over 80,000 virtual machines, OpenStack is an integral part of Workday's ability to deliver a resilient product to their customers.
__________________________________________________________________________________
The Superuser Editorial Advisory Board will review the nominees and determine the finalists and overall winner after the community has had a chance to review the nominees and vote.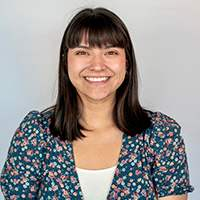 Latest posts by Kristin Barrientos
(see all)