Who do you think should win the 2022 Superuser Awards? The annual Superuser Awards are to recognize organizations that have used open infrastructure to improve their business while contributing back to the community.
This year, the Superuser Awards winner will be announced at the OpenInfra Summit Vancouver, June 13-15! Join us at the annual OpenInfra Summit for an opportunity to collaborate directly with the international community of people building and running open source infrastructure using Linux, StarlingX, OpenStack, Kubernetes, Kata Containers and 30+ other technologies. Get your Summit tickets now!
KeepSec Technologies is one of the 10 nominees for the Superuser Awards 2023. Check out why its team is getting nominated:
Who is the nominee?
The KeepSec Technologies Team:
Kevin Coupal, Jordan Coupal and Michael Tetrault
How has open infrastructure transformed the organization's business?
We have always been committed to using open infrastructure and open-source technology to drive our business forward. From the very beginning, we started using 100% open-source technologies, which allowed us to reduce costs while leveraging technologies supported by dedicated communities.
We also really love the increased security. Open infrastructure provides us with better security and reliability by leveraging the collective knowledge and expertise of the open-source community, we also can benefit from continuous security testing and improvements, which can help prevent cybersecurity breaches and reduce downtime.
Open infrastructure has also eliminated licensing fees that permitted us to allocate resources to other areas of our business, such as product development or marketing.
How has the organization participated in or contributed to an open source project?
We frequently participate in open-source projects, such as OpenStack deployment tools like DevStack, and we also provide some of our own solutions on our public Git. Additionally, we offer documentation and tutorials on our wiki and blog for a wide range of open-source technologies, including OpenStack and its components. We are also attending the upcoming OpenInfra summit, demonstrating our continued commitment to open infrastructure. In short, we have been supporting open-source technologies since the inception of our company.
What open source technologies does the organization use in its open infrastructure environment?
Nova, Cinder, Neutron, Keystone, Heat, Freezer, Horizon, Glusterfs, Kubernetes, Docker, Magnum, Keepalived, HAProxy, Nginx,  AlmaLinux and Galera
What is the scale of your open infrastructure environment?
A cluster of nine production servers with a total of 72VCPU, with 288GB of ram, all 1:1 total of 12 preprod and a dev server with a total of 480VCPU, with 1536GB of ram, all 1:1.
What kind of operational challenges have you overcome during your experience with open infrastructure?
Making a high-availability infrastructure. With resource utilization, running multiple copies of the same services can require significant resources, including network bandwidth, CPU and memory. Overprovisioning resources can lead to cost and maintenance overheads while underprovisioning can lead to degraded performance and service outages.
With maintenance and upgrades, upgrading and maintaining a high-availability OpenStack environment can be complex and time-consuming, as any changes need to be done carefully to avoid downtime or service disruption. Ensuring that all nodes are updated and functional can be challenging, especially when dealing with a large number of nodes. To overcome those problems, we're using tools such as Galera or RabbitMQ, Kubernetes, Docker Swarm and load balancing.
How is this team innovating with open infrastructure? 
KeepSec Team does a lot of collaboration and knowledge sharing among security professionals, which can lead to the development of new and innovative security solutions. Our team also develops security tools that go on top of OpenStack.
We are working on solutions that can enable real-time processing and analysis of data at the edge of the network. It helped us to build a hybrid cloud environment. It also helped us by providing a platform for continuous integration and continuous deployment (CI/CD) pipelines. OpenStack is highly scalable so it helped us grow with the demand and reduce our costs.
The Superuser Editorial Advisory Board will review the nominees and determine the finalists and overall winner after the community has had a chance to review the nominees and vote.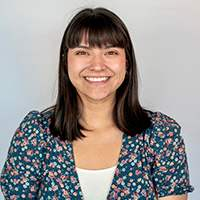 Latest posts by Kristin Barrientos
(see all)