Who do you think should win the 2022 Superuser Awards? The annual Superuser Awards are to recognize organizations that have used open infrastructure to improve their business while contributing back to the community.
This year, the Superuser Awards winner will be announced at the OpenInfra Summit Vancouver, June 13-15! Join us at the annual OpenInfra Summit for an opportunity to collaborate directly with the international community of people building and running open source infrastructure using Linux, StarlingX, OpenStack, Kubernetes, Kata Containers and 30+ other technologies. Get your Summit tickets now!
Acme Gating is one of the 10 nominees for the Superuser Awards 2023. Check out why its team is getting nominated:
Who is the nominee?
James Blair / Acme Gating
How has open infrastructure transformed the organization's business?
Acme Gating has helped many companies get started with Zuul and helped others scale to the largest Zuul installations in the world, all in service of improving developer productivity and collaboration.
How has the organization participated in or contributed to an open source project?
Everything Acme Gating does to support customers goes upstream first. In addition to contributing code, James reviews almost every change to Zuul and manages the release process.
What open source technologies does the organization use in its open infrastructure environment?
Acme Gating supports Zuul.
What is the scale of your open infrastructure environment?
Acme Gating supports installations, running several thousands of jobs per hour.
What kind of operational challenges have you overcome during your experience with open infrastructure?
Since its founding, Acme Gating has, along with the rest of the Zuul community, helped make Zuul a completely distributed, scalable, and fault-tolerant system. Helping Zuul scale like this has virtually eliminated downtime and opened the door to greatly increased utilization.
How is this team innovating with open infrastructure? 
Acme Gating is supporting Zuul users with difficult cross-team collaboration needs and continues to develop improvements in this area. Zuul is the only CI system in this space.
The Superuser Editorial Advisory Board will review the nominees and determine the finalists and overall winner after the community has had a chance to review the nominees and vote.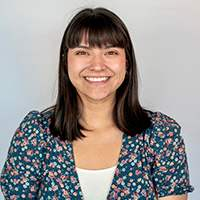 Latest posts by Kristin Barrientos
(see all)