Who do you think should win the 2022 Superuser Awards? The annual Superuser Awards are to recognize organizations that have used open infrastructure to improve their business while contributing back to the community.
This year, the Superuser Awards winner will be announced at the OpenInfra Summit Vancouver, June 13-15! Join us at the annual OpenInfra Summit for an opportunity to collaborate directly with the international community of people building and running open source infrastructure using Linux, StarlingX, OpenStack, Kubernetes, Kata Containers and 30+ other technologies. Get your Summit tickets now!
OpenMetal is one of the 10 nominees for the Superuser Awards 2023. Check out why its team is getting nominated:
Who is the nominee?
Team Members:
Todd Robinson, Chris Bermudez, Rafael Ramos, Jacob Hipps, Madeleine Ethridge, Johnathan Maudlin, Nick West and Yuriy Shyyan
How has open infrastructure transformed the organization's business?
Open infrastructure is at the core of OpenMetal. OpenMetal was built to make amazing, yet complex open source software such as OpenStack accessible to individuals and organizations of all sizes. OpenMetal delivers private cloud cores consisting of three bare metal servers that deliver a single-tenant, private cloud environment on OpenStack in less than a minute. This permits small organizations, even individuals to come in and be meaningfully involved in the open-source community without needing to invest hundreds of thousands in hardware and months of labor to get your OpenStack cloud running. OpenMetal recently expanded by adding a data center in Amsterdam to accommodate users bound by GDPR regulations. This new expansion allows OpenMetal to Expand Access to OpenStack.
How has the organization participated in or contributed to an open source project?
OpenMetal is committed to supporting the open source mission. The company partners with influencers to create educational content that is now used at universities to train OpenStack architects/users. OpenMetal's engineers contribute to the community by creating up-to-date OpenStack user guides. We grant users free access to our clouds for training purposes, receiving thousands of requests each year. The staff planned and presented at the LA openinfra user meet-up this year. OpenMetal's Education Program provides universities with access to resources for their class. OpenMetal is committed to the Open Infrastructure mission and contributes to it in various ways, such as being a silver member, sponsoring OpenInfra Summit and donating cloud resources to the Zuul open source project's CI/CD needs.
What open source technologies does the organization use in its open infrastructure environment?
OpenMetal's open infrastructure environment uses a number of open source technologies, including OpenStack and Ceph for cloud computing and storage. The private cloud core consists of a hyperconverged set of three servers, which are set up using Kolla-Ansible and Ceph-Ansible. Additionally, the OpenMetal clouds come preloaded with various OpenStack services such as Aodh, Ceilometer, Cinder, Glance, Gnocchi, HAProxy, Heat, Horizon, Keystone, Magnum, Neutron, Nova, Octavia, Rabbitmq, Postgres and Watcher. The OpenMetal clouds are backed by Ceph and utilize Kolla-Ansible, Docker, and Kubernetes integration, which enables turnkey Kubernetes deployment on OpenStack.
What is the scale of your open infrastructure environment?
OpenMetal's open infrastructure environment spans three data centers across the US and Europe, with over 8,000 cores and more than 1 PB of Ceph storage currently located in the Ashburn datacenter. This storage and computing capacity is distributed among multiple OpenStack private clouds and supported by other open source technologies like RabbitMQ, MySQL, Postgres and others.
What kind of operational challenges have you overcome during your experience with open infrastructure?
One of the most significant challenges we encountered was developing a system that could effectively and consistently deploy OpenStack. Initially, we employed a rigid system to ensure reliability and repeatability, but as we added new OpenStack components, it became an area of constant change and instability. After conducting a retrospective analysis, our immediate goal was to move towards a more modular deployment system that could be more responsive to both our customers and our own needs. The end result is a system that allows for greater flexibility and quicker response times, providing a better experience for everyone involved.
How is this team innovating with open infrastructure? 
OpenMetal combined open infrastructure to create the world's first on-demand private OpenStack clouds, deployed in under a minute, offering customers the benefits of private and public clouds. They are combining the benefits of both private and public clouds by providing customers with multi-region availability, rapid scaling, managed hardware, providing tenant-first goals, root-level control, hardware tuning, and custom flavors. OpenMetal's approach demonstrates the potential of combining open-source technologies to deliver a product that caters to an organization's specific needs without any compromises. This innovation showcases how companies can leverage open infrastructure to provide rapid deployment and customization while still retaining control and security.
The Superuser Editorial Advisory Board will review the nominees and determine the finalists and overall winner after the community has had a chance to review the nominees and vote.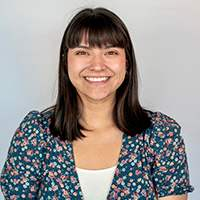 Latest posts by Kristin Barrientos
(see all)