Who do you think should win the 2022 Superuser Awards? The annual Superuser Awards are to recognize organizations that have used open infrastructure to improve their business while contributing back to the community.
This year, the Superuser Awards winner will be announced at the OpenInfra Summit Vancouver, June 13-15! Join us at the annual OpenInfra Summit for an opportunity to collaborate directly with the international community of people building and running open source infrastructure using Linux, StarlingX, OpenStack, Kubernetes, Kata Containers and 30+ other technologies. Get your Summit tickets now!
Workday is one of the 10 nominees for the Superuser Awards 2023. Check out why its team is getting nominated:
Who is the nominee?
Workday Private Cloud team
The team members are: Paul Mc Auley, Keerthi Balasundram, Praveen Kumar Jeganathan, Scott Machtmes, Paul Willey, Bogdan Katynski, Sergio de Carvalho, Sharon Mitchell, Marcelo Telles, Silvano Buback, Howard Abrams, Sitakanta Hotta, Jan Gutter, Simon McGuinness, Dermot McCluskey, Damian Boland, Jessica Yu, Vinay Pai, Arun, Vitor Goulart, Mick McCarthy, Johnny Yang, Shatadru Bandyopadhyay, Juan FarinaTristan and Hugo Prudente
How has open infrastructure transformed the organization's business?
Workday's private cloud, based on the robust OpenStack platform, has revolutionized the way businesses manage their infrastructure. By providing a scalable and flexible solution, this innovative cloud service caters to a vast number of customers and use cases. With its modern toolchain of Zuul, Ansible and Calico as well as custom tooling, Workday's private cloud empowers the organization to focus on their core operations, while benefiting from the agility, security, and cost-effectiveness of a state-of-the-art cloud environment. With over 3M cores supporting over 80,000 virtual machines, OpenStack is an integral part of Workday's ability to deliver a resilient product to their customers.
How has the organization participated in or contributed to an open source project?
Workday has been active in the community since WPC was founded in 2016. We have contributed at OpenStack conferences as well as virtual OpenInfra Days.
What open source technologies does the organization use in its open infrastructure environment?
OpenStack, Zuul, Ansible, Calico and Gerrit.
What is the scale of your open infrastructure environment?
WPC is currently 3.25M cores.
What kind of operational challenges have you overcome during your experience with open infrastructure?
Capacity management has been our biggest challenge – balancing workloads effectively. Migrating workloads from Mitaka to Victoria without customer impacts required some interesting IP forklifting automation, automating operational tasks such as node reboot and control plane upgrades with ZDT.
How is this team innovating with open infrastructure? 
Our compute hosts are becoming larger which increases our blast radius. We are putting a lot of effort into distributing workloads through nova cells and our internal capacity management tooling. Additionally, Workday is beginning its path for a block storage solution attached to our OpenStack implementation.
The Superuser Editorial Advisory Board will review the nominees and determine the finalists and overall winner after the community has had a chance to review the nominees and vote.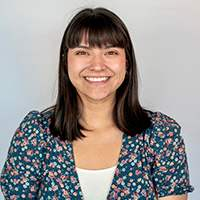 Latest posts by Kristin Barrientos
(see all)