Who do you think should win the 2022 Superuser Awards? The annual Superuser Awards are to recognize organizations that have used open infrastructure to improve their business while contributing back to the community.
This year, the Superuser Awards winner will be announced at the OpenInfra Summit Vancouver, June 13-15! Join us at the annual OpenInfra Summit for an opportunity to collaborate directly with the international community of people building and running open source infrastructure using Linux, StarlingX, OpenStack, Kubernetes, Kata Containers and 30+ other technologies. Get your Summit tickets now!
China Telecom – eSurfing Cloud is one of the 10 nominees for the Superuser Awards 2023. Check out why its team is getting nominated:
Who is the nominee?
The eSurfing Cloud Infrastructure Team is dedicated to providing customers with a comprehensive range of cloud services including public, private, dedicated, hybrid, edge and full-stack options. Our core philosophy is centered around cloud-network integration, security and trustworthiness, green and low-carbon operations, and open cooperation. Our team is composed of three product development teams specializing in computing, storage, and networking, as well as infrastructure and support teams for operating systems, customized hardware, security, operations, and quality assurance, with a total of approximately 1.3K+ employees.
How has open infrastructure transformed the organization's business?
Based on the latest China Public Cloud Service Market Tracking (2H 2022) report from IDC, eSurfing Cloud ranks third in the Chinese IaaS and PaaS public cloud market, with a market share of 10.3%. Additionally, eSurfing Cloud's share in the IaaS public cloud market has increased to 11.8%, maintaining its position as the third leading provider in the industry. Within China Telecom, eSurfing Cloud has been instrumental in supporting the company's digital transformation by continuously providing internal IT and business cloud migration services. In 2022, eSurfing Cloud's revenue reached CNY 57.9 billion, representing a year-on-year growth of 107.5% and ranking second among China's leading cloud providers. It has become a crucial growth point for China Telecom.
How has the organization participated in or contributed to an open source project?
In addition to its success as a cloud provider, eSurfing Cloud is committed to active participation in community activities and contributions. The company has participated in events such as OpenInfra Day, demonstrating its dedication to open collaboration. Since 2017, eSurfing Cloud has been an active contributor to the OpenInfra community, playing a key role in core projects such as Neutron and Nova. The company has contributed over 40,000 lines of code to the OpenStack project. In the Linux and QEMU communities, eSurfing Cloud has contributed over 30+ commits and 1,000+ lines of code to features such as Dirty Limit and issue fixes. Furthermore, eSurfing Cloud has led and participated in multiple SIGs in the openEuler community, including OpenStack, Cloud Native, DPU, eBPF, among others.
What open source technologies does the organization use in its open infrastructure environment?
In the process of building a diverse computing infrastructure platform, eSurfing Cloud has utilized many well-known open source software such as OpenStack, Kubernetes, openEuler, and other infrastructure software. As well as storage software such as Ceph, including but not limited to RabbitMQ, Nginx, Git, Prometheus, Docker and more. The use of open source technology has helped eSurfing Cloud rapidly upgrade its infrastructure and accelerate the deployment of cloud computing production, contributing to the success of the diversified computing infrastructure platform of eSurfing Cloud.
What is the scale of your open infrastructure environment?
As one of the global leading cloud service providers, eSurfing Cloud has a strong presence in China and beyond. In addition to two large-scale central data centers in China and coverage in four key regions and 31 provinces, eSurfing Cloud also has 15+ availability zones in the Asia-Pacific, Americas, Europe, Middle East and Africa regions. Globally, eSurfing Cloud operates over 700+ data centers, catering to the concurrent demands of tens of millions of users across the 31 provincial telecom systems in China and serving over 2 million+ customers and 100 million+ IT PaaS clients worldwide.
What kind of operational challenges have you overcome during your experience with open infrastructure?
With the ever-increasing demand for computing power and the diversification of application scenarios, diversified computing has gradually become a new paradigm for the southbound ecosystem of the cloud computing industry, placing higher demands on the software and hardware capabilities of eSurfing Cloud. As more and more enterprises and organizations migrate to the cloud, whether in the internet or traditional telecom industries, eSurfing Cloud has helped customers tackle the technical challenges of cross-cloud migration and facilitated the smooth transition to the cloud. The eSurfing Cloud has made significant breakthroughs in areas such as resource mixed pooling, reducing data center TCO, and green computing, with the help of machine learning and intelligent scheduling technologies.
How is this team innovating with open infrastructure? 
eSurfing Cloud provides high-performance cloud infrastructure, including support for different architectures such as x86 and Arm, as well as customized hardware such as the self-developed Zijin DPU and programmable gateway. Additionally, CTyunOS, customized based on various deployment and operation requirements of eSurfing Cloud, is closely integrated with openEuler. eSurfing Cloud has built an efficient cloud operating system, TeleCloudOS3.0, based on OpenStack, which undergoes full-stack performance optimization from the virtualization layer to large-scale resource pool management and scheduling technology. This includes implementing LOKI, improving the high availability of host nodes, enhancing intelligent scheduling and supporting scenarios such as intelligent and supercomputing.
The Superuser Editorial Advisory Board will review the nominees and determine the finalists and overall winner after the community has had a chance to review the nominees and vote.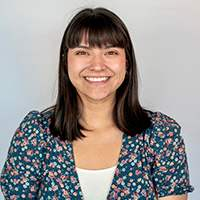 Latest posts by Kristin Barrientos
(see all)