Who do you think should win the 2022 Superuser Awards? The annual Superuser Awards are to recognize organizations that have used open infrastructure to improve their business while contributing back to the community.
This year, the Superuser Awards winner will be announced at the OpenInfra Summit Vancouver, June 13-15! Join us at the annual OpenInfra Summit for an opportunity to collaborate directly with the international community of people building and running open source infrastructure using Linux, StarlingX, OpenStack, Kubernetes, Kata Containers and 30+ other technologies. Get your Summit tickets now!
TPG Telecom is one of the 10 nominees for the Superuser Awards 2023. Check out why its team is getting nominated:
Who is the nominee?
TPG Telecom – TPG & Ericsson Cloud Network Infrastructure Teams.
The TPG Telecom and Ericsson Cloud Network Infrastructure Teams comprise more than 70 skilled professionals working across five different countries. These teams are involved in all aspects of infrastructure delivery and operations, such as designing, building, expanding and upgrading TPG's private cloud system from its inception in 2016 through to 2023.
How has open infrastructure transformed the organization's business?
TPG Telecom (Formally Vodafone Hutchison Australia) and Ericsson have a long-term partnership to deliver infrastructure which has enabled TPG to become Australia's first operator to have its entire 4G subscriber base migrated on a fully virtualized core platform. This ground-breaking transformation enabled TPG to also rapidly monetize 5G benefits by delivering Australia's first commercial 5G Standalone network, offering 5G services to subscribers and becoming one of the first global operators to realize efficiencies by transitioning 4G workloads to a 5G standalone core network based on ETSI NFV/MANO complaint open infrastructure with a centralized management and service orchestration layer.
How has the organization participated in or contributed to an open source project?
With one of the largest dedicated private cloud infrastructure delivery teams in the Australasian region, our team members implement and are experts in areas including OpenStack and Kubernetes. TPG was one of the earliest adopters of openstack virtualization with Ericsson and has been responsible for the identification of extensive enhancements and bugs that have led to improvements in upstream open source software. For its part, Ericsson is a significant participant in the open source community and has contributed over 3,800 changes and over 33,0000 Lines of Code towards OpenInfra Foundation and CNCF projects.
What open source technologies does the organization use in its open infrastructure environment?
Openstack and Kubernetes.
What is the scale of your open infrastructure environment?
Our infrastructure services have over 5.3 million subscribers from 12 data centers spread over a national landmass of over 7.688 million square km. The infrastructure itself comprises over 1,900+ Compute nodes, 160,000+ virtual CPUs, 2,500+ Virtual Machines, 200+ Network Functions from 15+ vendors, 20 Openstack VIM and 30+ Kubernetes Clusters.
What kind of operational challenges have you overcome during your experience with open infrastructure?
TPG has improved operational efficiency by adopting cloud-based infrastructure which resulted in numerous benefits including increased network efficiency through the use of virtual applications. This allows TPG to easily manage and expand its network capabilities as needed, enabling load-balancing, scaling, and function movement across distributed hardware resources. The cloud-based infrastructure also allows for rolling and inservice upgrades ensuring that TPG can keep running platform and network functions on the latest software without interrupting its customers. In addition, TPG has simplified its capacity demand management and provisioning of services, allowing for rapid response to business demands for services like Fixed Wireless Access and growth of its 5G subscriber base.
How is this team innovating with open infrastructure? 
As our infrastructure has matured the team has continued to innovate with a strong focus on Automation. This has included innovations focused on the deployment, management and In-Service Software Upgrades (ISSU) of tenant applications that run on the infrastructure and active monitoring of pre-emptive infrastructure health checks that extend on existing performance and fault management.
The Superuser Editorial Advisory Board will review the nominees and determine the finalists and overall winner after the community has had a chance to review the nominees and vote.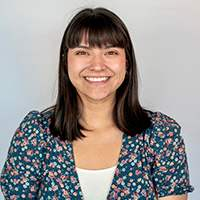 Latest posts by Kristin Barrientos
(see all)