Since July 2010, the global community has celebrated the OpenStack project's birthday. User Groups all over the world have hosted celebrations around July – August, presenting slide decks, eating cupcakes, and spending time with local community members to commemorate this milestone.
1st #meetup of our user group OpenInfra Lower Saxony @HS_Osnabrueck at 40 degrees celsius outside temperature.
Happy 7th anniversary to #OpenstackFoundation !#ForTheLoveOfOpen pic.twitter.com/LAH7dX3cxM

— Laboratory Industry [email protected] (@Laboratory_40) July 25, 2019
Now that the OpenStack Foundation family has grown with the addition of Zuul, Kata, StarlingX, and Airship, we've timed the annual celebration around the establishment of OSF, which was in July 2012, and invited the entire OSF family to celebrate! This year, we're celebrating quite a few milestones:
105,000 members in 187 countries from 675 organizations, making OSF one of the largest global open source foundations in the world
OpenStack is one of the top 3 most active open source projects, with over 30 OpenStack public cloud providers around the world and adoption by global users including Verizon, Walmart, Comcast, Tencent and hundreds more
Kata Containers is supported by infrastructure donors including Google Cloud, Microsoft, Vexxhost, AWS, PackageCloud, and Packet.com
Zuul adoption has accelerated with speaking sessions and case studies by BMW, leboncoin, GoDaddy, the OpenStack Foundation and more
StarlingX adoption by China UnionPay, a leading financial institution in China, who will be sharing their use case at the Shanghai Summit
Airship elected Technical and Working Committees, and has received ecosystem support from companies including AT&T, Mirantis and SUSE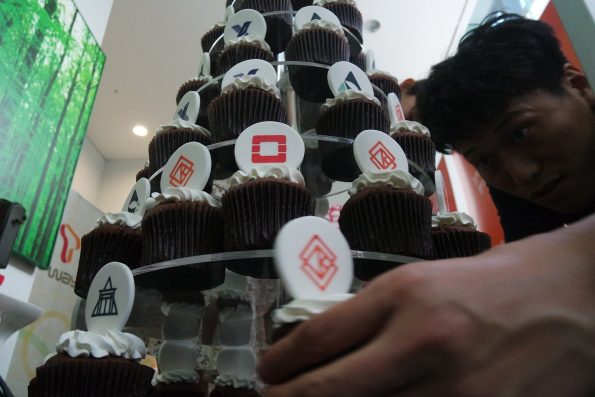 Photo: Korea User Group
25 User Groups from 20 different countries all over the world celebrated:
Missed your local group's celebration? Stay in touch and join our OSF Meetup network!
China Open Infrastructure
DRCongo OpenStack Group
Indonesia OpenStack User Group
Japan OpenStack User Group
Korea User Group
OpenInfra Lowry Saxon
Open Infrastructure LA
Open Infrastructure Mexico City
Open Infrastructure San Diego
OpenStack Austin, Texas
OpenStack Bangladesh
OpenStack Benin User Group
OpenStack Bucharest, Romania Meetup
OpenStack Côte d'Ivoire
OpenStack Ghana User Group
OpenStack Guatemala User Group
OpenStack Malaysia User Group
OpenStack Meetup Group & SF Bay Cloud Native Containers
OpenStack Nigeria User Group
OpenStack Thailand User Group
OpenStack & OpenInfra Portland, Oregon
OpenStack & OpenInfra Russia Moscow
Tunisia OpenStack User Group
Vietnam User Group
Virginia OpenStack User Group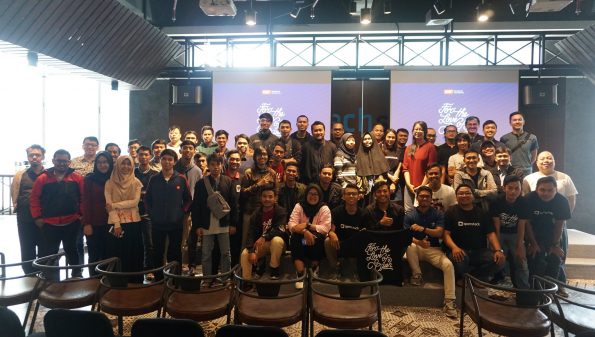 Photo: Indonesia OpenStack User Group
The User Groups gathered in a variety of sizes, with the largest attracting 200 attendees in Indonesia. Community members gave presentations, handed out awards, printed t-shirts and stickers, and sang birthday songs. From the pictures and feedback received, everyone thoroughly enjoyed their celebrations.
Thank you to all the organizers of the User Groups for bringing your local communities together. To see how other User Groups celebrated, check out the pictures on twitter and flickr.
If you're looking to join the next meetup in your area, connect with your local User Group here.
Be sure to read up on other blogs and articles written by the Bangladesh and China User Groups.
Amigos, los esperamos en el evento de celebración de 7 años de la OpenStack Foundation el día de hoy… #OpenStack #OSF #ForTheLoveOfOpen https://t.co/Rnwq45liX4

— Francisco J. Araya (@fjaraya) July 24, 2019
Latest posts by Ashlee Ferguson
(see all)