What does it look like when an open source project turns five? For OpenStack, it means:
Over four million lines of code have been written in less than five years thanks to the thriving OpenStack community
[30,000 community members](https://www.openstack.org/community/)
Community members across 165 countries, spanning more than 500 organizations
More than [80 global user groups](https://groups.openstack.org/)
This month over 40 parties are being thrown to celebrate this half-decade milestone and here is what community members are saying…
How has OpenStack impacted your career?
"OpenStack has been a terrific asset to my career in that it's given me new opportunities for development and also expanded my circle of colleagues and friends while allowing me to work professionally in an open source community. Since I got involved in OpenStack I've taken on roles involving development, people and project management, DevOps, and architecture. I've come to count my friends in the OpenStack community among my closest colleagues (even though we don't work for the same corporate entities) and use them regularly as a sounding board for technical ideas. I've traveled to Europe, Asia, and the Middle East on multiple occasions as a direct result of my involvement in OpenStack. All of that happened while I got to work in a truly fantastic, inclusive open source community on a project that's really making a lasting impact in the industry." – Mark T. Voelker, OpenStack architect at VMware.
"OpenStack has impacted my career tremendously and has opened a world of opportunities to learn for me. Everyday I am learning something new and the technology is evolving. I enjoy the collaboration aspect as well as the open source paradigm". – Shilla Saebi, OpenStack operations engineer at Comcast.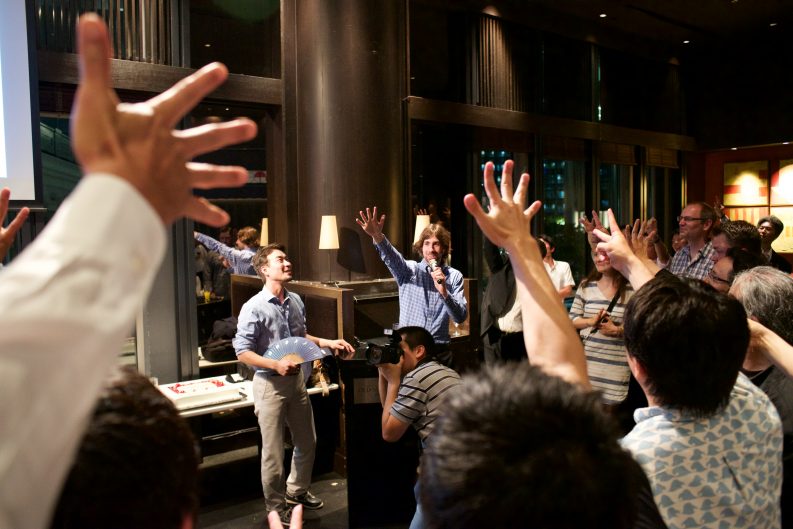 OpenStack User Group Japan fetes OpenStack's fifth anniversary, photo courtesy Hideki Saito.
Name one goal for your OpenStack User Group this year.
"We want to demonstrate how OpenStack can be useful for the end users and we are connecting more people of latin america in the OpenStack LATAM. The last thing is working really fine and we want to continue with the hangouts and meeting new people for other parts of the region." – Diego Woitasen, infrastructure developer, DevOps Engineer.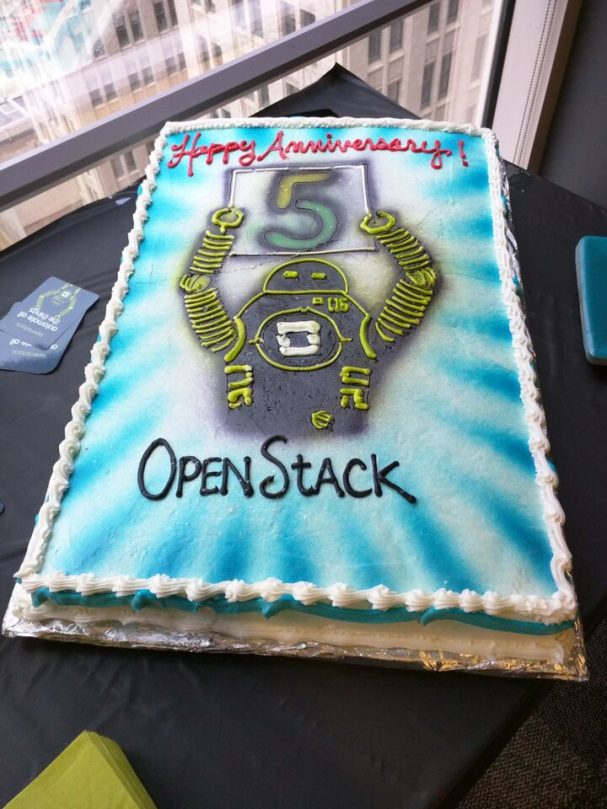 OpenStack User Group San Francisco parties with awesome eats at SwiftStack headquarters. Photo courtesy Elizabeth K. Joseph.
Where do you see OpenStack five years from now?
"In five years I hope to see OpenStack as one of the IT world's consensus platforms for building a number of different types of technology. Today we see Linux used in phones, servers, embedded devices, network equipment, airline seat-back entertainment systems, and many, many more use cases. When a new product or technology is released that is built with the Linux kernel, nobody even bats an eyelid anymore because it's one of those platforms that is a logical starting point in the eyes of most of the industry. I believe that OpenStack can be another such 'platform of reference' for all kinds of applications and services." – Mark T. Voelker
Cover Photo by Steve Lewis // CC BY NC
Latest posts by Superuser
(see all)