SK Telecom Cloud 5GX Labs is the 12th organization to win the Superuser Awards. The news was announced today during the virtual 2020 Open Infrastructure Summit. You can watch the announcement on demand in the Summit platform.
Elected by members of the community, the team that wins the Superuser Awards is lauded for the unique nature of its use case as well as its integration and application of open infrastructure. SK Telecom 5GX Cloud Labs was among eight nominees for the Award this year and is the first to receive the Award for an Airship use case.
In addition to contributing upstream to OpenStack and Airship, an open source project supported by the Open Infrastructure Foundation, SK Telecom developed a containerized OpenStack on Kubernetes solution called SKT All Container Orchestrator (TACO), based on OpenStack-helm and Airship. TACO is a containerized, declarative, cloud infrastructure lifecycle manager that enables them to provide operators the capability to remotely deploy and manage the entire lifecycle of cloud infrastructure and add-on tools and services by treating all infrastructure like cloud native apps. They deployed it to SKT's core systems including telco mobile network, IPTV services, which currently has 5.5 million subscriptions; also for external customers (next generation broadcasting system, VDI, etc). Additionally, the team strongly engaged in community activity in Korea, sharing all of their technologies and experiences to regional communities (OpenStack, Ceph, Kubernetes, etc).
Just before the big announcement, Jeff Collins and Matt McEuen discussed the upcoming Airship 2.0 release, which is now in beta. Rewatch the announcement now!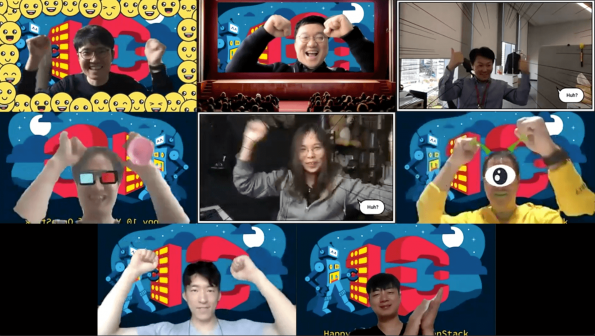 Latest posts by Ashlee Ferguson
(see all)