Yesterday at CloudOpen in Chicago, Linux.com and The New Stack announced the results of a survey of 550 respondents.
OpenStack was the most popular open source project, followed by Docker, KVM, CloudStack and Ceph. In addition, OpenStack had the most contributors, with 17.2 percent of respondents saying they contribute code to the project.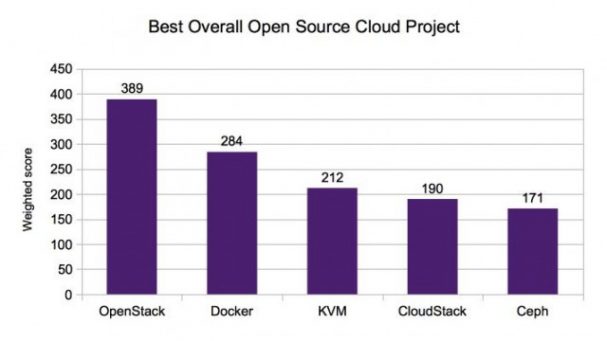 The survey also asked respondents to select their favorite projects in a number of other categories, including top hypervisor and containter, PaaS platform, provisioning and management tools, and others.
OpenStack was also the favorite Infrastructure as a Service platform among respondents.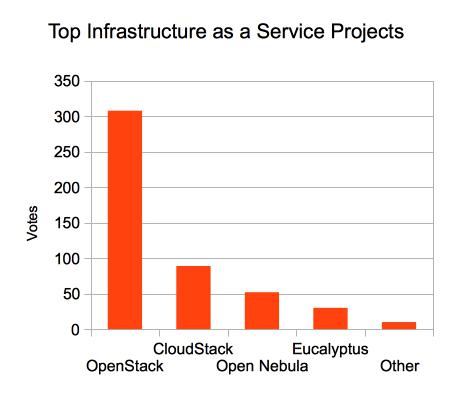 Deciding Factors and Challenges
The survey asked respondents to rate the most important factors in choosing the open source project for each category.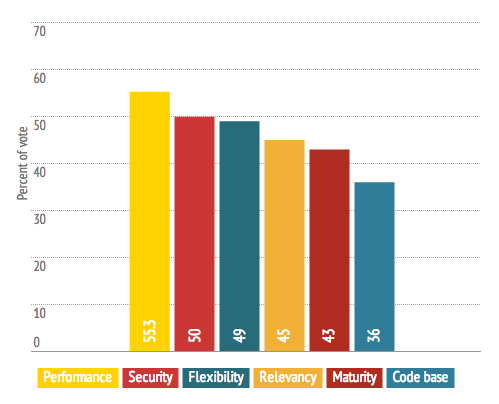 Alex Williams of The New Stack points to these survey results as indicators of the impact of independent contributors, as well as the value of valid documentation and easier deployment options.
Read the rest of the survey results on Linux.com or on The New Stack
Latest posts by Nate Gandomi
(see all)