Spotlight on: Project Teams Gathering (PTG) Recap
It has been a week since the first virtual Project Teams Gathering (PTG)! While it was not the same experience as our traditional in-person PTGs, the community made the best of the current situation. We've been amazed by how many people have joined us online this year to collaborate on OSF-supported projects. We not only had the highest attendance and gender diversity in this PTG, but also had 20 more countries represented than the Denver PTG last year. Thank you to all the community members who have worked together virtually in this unprecedented time to collaborate without boundaries.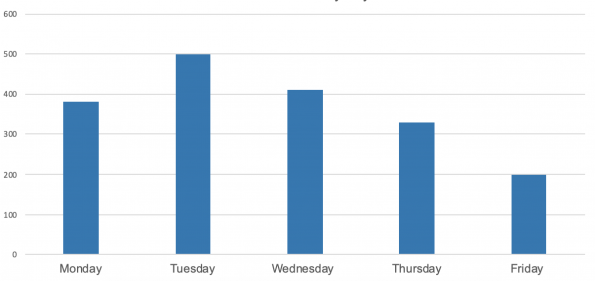 *Attendees' attendance might be counted twice in the same day if they are participating in multiple sessions.
If you didn't attend—or if you did and want a replay—check out the PTG spotlight on Superuser where we have collected the project announcements, community updates, and discussions you may have missed.
Airship: Elevate your infrastructure
Nominations for the Airship Technical Committee are now open, and will remain open until EOD June 21. More information here.
Airship 2.0's alpha milestone was completed in May. Stay updated on progress toward the beta through the blog.
Running or evaluating Airship? The User Survey is available here.

 
Kata Containers: The speed of containers, the security of VMs
We published two stable releases at the end of last week – 1.11.1 and 1.10.5.

Among other bug fixes, these releases include security fixes for CVE-2020-2023 and CVE-2020-2026.
Kata Security Advisory for the above CVEs describing impact and mitigation has been published here.

All Kata versions prior to 1.11.1 and 1.10.5 are impacted. It is recommended to upgrade to the latest stable releases. The security fixes have been pushed to master as well.

We tagged Kata Containers 2.0.0-alpha1 release last week. This release uses the rust agent as default and makes the switch to ttrpc from grpc as the communication protocol. We have also consolidated the agent and runtime repositories and moved them to kata-containers/kata-containers repository for better maintenance and release management.
OpenStack: Open source software for creating private and public clouds
StarlingX: A fully featured cloud for the distributed edge
StarlingX is now a 

confirmed 

top-level Open Infrastructure project supported by the OpenStack Foundation.

The community is currently working on the 4.0 version of the platform that they are planning to release in July.

You can check out this blog post to find out more about the community's achievements since the project's launch and their plans for the next release.
Zuul: Stop merging broken code
Zuul 3.19.0

and

Nodepool 3.13.0

are the last planned series 3 releases, incorporating a new Ansible 2.9 default, branch guessing for tags, ability to pause mergers, TLS encryption for Zookeeper connections, a new "serial" pipeline manager, a timezone selector for the dashboard, and more; work is underway for version 4 which sets the stage for distributed schedulers, stateful restarts, and high availability across all services.

Zuul: A Wazo Platform Case Study

Learn why Wazo Platform, An open source software programmable telecommunication platform, leverages Zuul's cross-repository dependencies for its repositories.

Zuul: A T-Systems Case Study

Learn why global IT company T-Systems leverages Zuul's ability to easily test workflows.
Check out these Open Infrastructure Community Events!
For more information about these events, please contact [email protected]
Questions / feedback / contribute
This newsletter is written and edited by the OSF staff to highlight open infrastructure communities. We want to hear from you! If you have feedback, news or stories that you want to share, reach us through [email protected] . To receive the newsletter, sign up here.
Latest posts by Helena Spease
(see all)