PUNE, India — Digital disruption has left few industries untouched: service providers, companies and telecom operators are all transforming their operations into software-centric, virtualized resources. All are looking to have systems that can be seamlessly deployed, centrally managed and with minimum capital and operational investment.
OpenStack is proving to be a valid solution and ideal community-driven project to address the digital business needs by service providers as well as companies.
Recently, Prakash Ramchandran (Dell) along with India's leading contributor Digambar Patil (Calsoft Inc.) and the Open Tech Foundation organized the Open Infra Institute Day at the D.Y.Patil College of Engineering, Akurdi (Pune, Maharashtra). The idea was to introduce the world's biggest community-driven software project – OpenStack – to students and highlight how it can influence data centers of any industry of any scale.
OpenInfra Institute Day just got started at D.Y. Patil College of Enginering, Akurdi (#Pune). We are proud to sponsor this event, bringing @OpenStack to roots of education system @RedHat @RedHatCloud @Dell @OSUG_Pune #CloudComputing #opensource pic.twitter.com/Wm6Xs5SwEW

— Calsoft Inc. (@CalsoftInc) March 25, 2019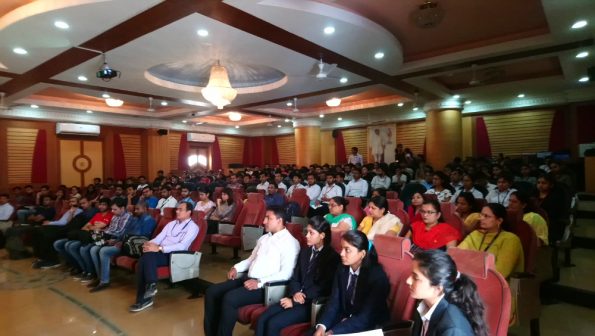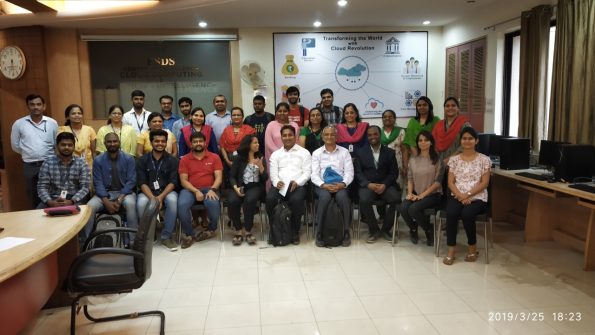 A  keynote by J.A. Gokhale (Intellysys) on the basics of cloud computing and OpenStack kickstarted the day. Ruturaj Kadikar (SRM Institute of Science and Technology, Chennai) conducted the session on core modules of OpenStack and walkthrough on the orchestration of services in OpenStack enabled infrastructure.
Other sessions featured:
A demo of OpenStack core components by Red Hat's Punit Kundal and Nilesh Chandekar
An pverview of Red Hat OpenStack Platform 13.0 by Ganesh Hiregoudar (Dell),
An introduction to Containers, Ansible and Kubernetes by Omprakash (Red Hat),
Use cases and real deployment stories of OpenStack by Jaison Raju Ravi Trivedi (both Red Hat)
An overview of  OpenStack projects like Cyborg, Ironic, StarlingX, Kata containers, Magnum and Zuul.
A panel discussion featuring women in OpenStack concluded the day. Participants shared their experience working on several OpenStack-based projects and contributing to several flavors of OpenStack.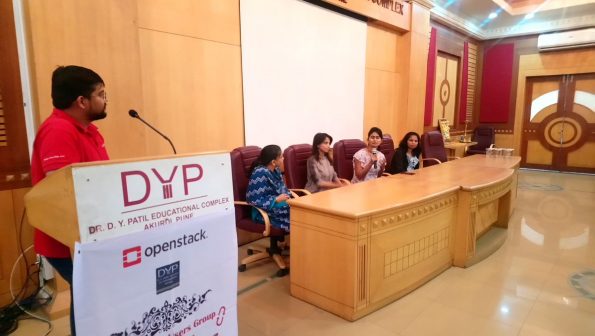 At the same event, the OpenStack User Group Pune announced new core members Ganesh Kadam (Red Hat) and Deepali Gothwal (D.Y.Patil College of Engineering).
About the author
Sagar Nangare is a technology blogger, focusing on data center technologies (Networking, Telecom, Cloud, Storage) and emerging domains like Open RAN, Edge Computing, IoT, Machine Learning, AI). Based in Pune, he is currently serving Coredge.io as Director – Product Marketing.
Latest posts by Sagar Nangare
(see all)