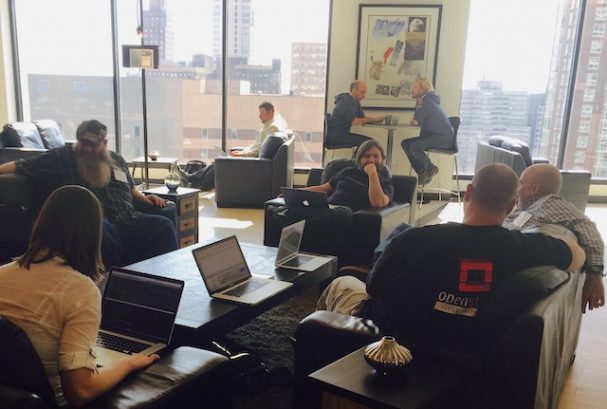 Around 150 operators converged in Philadelphia for the OpenStack Mid-Cycle Meetup.
The free, two-day event put on with local host and sponsor Comcast, drew operators from as far away as Asia and Europe. These Mid-Cycle marathons take place halfway through the development cycle for the Kilo OpenStack release and have quadrupled in attendance since they were first held.
Didn't make it to Philadelphia?
You can still participate — check out the etherpads updated live during the sessions. These dynamic collaborative notes include contact information so you can jump in to volunteer or share information on what interests you most.
Day one sessions included:
We'll have more from the meetup to come, including the architecture show-and-tell sessions from Time Warner Cable, Rackspace, Blue Box and Red Hat.
Divided into general sessions and working groups, the Ops Meetup was founded to be a constructive, proactive involvement from those running clouds.
Cover Photo by Bigal101; At the ops meetup, between sessions. Photo: Nicole Martinelli // CC BY NC
Latest posts by Nicole Martinelli
(see all)