Welcome to the latest edition of the OpenStack Foundation Open Infrastructure newsletter, a digest of the latest developments and activities across open infrastructure projects, events and users. Sign up to receive the newsletter and email [email protected] to contribute.
Spotlight on the Open Infrastructure Summit Shanghai
Attendees from over 45 countries attended the Open Infrastructure Summit earlier this month that was hosted in Shanghai, followed by the Project Teams Gathering (PTG). Use cases, tutorials, and demos covering 40+ open source projects including Airship, Ceph, Hadoop, Kata Containers, Kubernetes, OpenStack, StarlingX, and Zuul were featured at the Summit.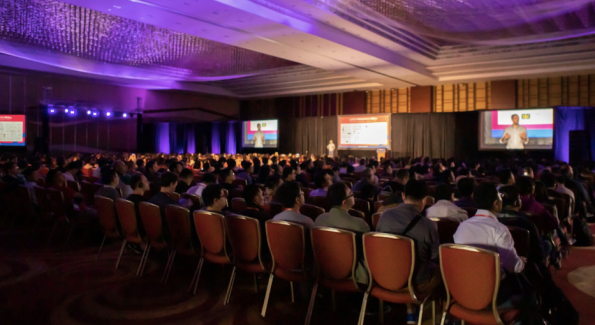 With the support of the active Open Infrastructure community in China, the market share of OpenStack in the APAC region is expected to increase by 36% in the next four years (451 Research report: OpenStack Market Monitor, 451 Research, September 2019). Currently, China is the second largest market adopting OpenStack software, and it ranks second in the code contribution of the latest version of the OpenStack Train release. Just like what Jonathan Bryce said in the keynotes, "The Summits bring our community members together to meet face to face, advancing the software we build and use daily."
Check out the highlights of the Open Infrastructure Summit Shanghai:
Summit keynote videos are already available, and breakout videos will be available on the Open Infrastructure videos page in the upcoming weeks. Thank you to our Shanghai Summit sponsors for supporting the event!
OpenStack Foundation (OSF)
Airship: Elevate your infrastructure
Kata Containers: The speed of containers, the security of VMs
OpenStack: Open source software for creating private and public clouds
StarlingX: A fully featured cloud for the distributed edge
Zuul: Stop merging broken code
Find the OSF at these upcoming Open Infrastructure community events
Questions / feedback / contribute
This newsletter is written and edited by the OSF staff to highlight open infrastructure communities. We want to hear from you! If you have feedback, news or stories that you want to share, reach us through [email protected] . To receive the newsletter, sign up here.
Latest posts by Allison Price
(see all)