If your OpenStack upgrades are slow and painful, maybe you're doing it wrong.
Lachlan Evenson, cloud engineering team lead at Lithium Technologies and Jakub Pavlik, CTO at tcp cloud, issued a challenge to the larger community for expectations of faster upgrades and less clunky daily operations.
They upgraded OpenStack from Kilo to Liberty in just eight minutes total, with the key part of the upgrade clocking in at 35 seconds. The duo launched the first demo of the day at the inaugural OpenStack Days in the Czech Republic, aiming to break down the barriers to enterprise adoption of OpenStack.
Openstack Day Prague Upgrade Kilo to Liberty in 35s services on Kubernetes, great job @JakubPav @LachlanEvenson pic.twitter.com/8DuRUZCImD

— Paul Bankert (@paulbankert) June 9, 2016
Evenson says getting OpenStack up and running is the easy part; it's the day-two operations including upgrades, backups and monitoring that slowed their teams down.
Aiming to counter some of these operational concerns, Pavlik raised the bar by proving they could upgrade in the same amount of time it takes sunlight to reach the earth.
Using OpenStack-salt and Docker containers, Pavlik successfully created a production-ready OpenStack consisting of six bare metal servers and upgraded to Liberty while the servers remained available. For the demo to work, Pavlik said it was important to him to harness the power of the community. Instead of reinventing the wheel, they leveraged OpenStack-salt., one of the newest Big Tent projects.
"At the end of the demo, we issued a challenge – can you upgrade? And I want that to be a call to action in the community that this is what is expected of OpenStack," said Evenson. "Let's try to push people to that understanding that this can be done, it is solvable."
See it to believe it – catch the entire demo below.
OpenStack is a work of art
The presentation jump-started the day for a crowd of seasoned community members and new Stackers hosted at the DOX Centre for Contemporary Art hosted for the first OpenStack Days Prague June 8.
First #openstack day in Prague! pic.twitter.com/xpDzvZdpDm

— Márton Kiss (@marton_kiss) June 8, 2016
Riffing off the location of the event, Adam Skotnicky, CEO of tcp cloud and Mark Collier, COO of the OpenStack Foundation, welcomed more than 150 attendees to the sold-out event with their keynote titled "Piece of Art."
"OpenStack is bigger than just code because of the community and the users," said Skotnicky. "You can make your own art once you have something to rely on to store and move data. It's exciting to see the original vision of OpenStack live around the world."
#OpenStack as art in the Prague DOX art gallery. pic.twitter.com/jFZlXQAE8f

— David F. Flanders (@dfflanders) June 8, 2016
With some of the largest brands around the world running OpenStack, Collier says building applications on OpenStack is an emerging use case with events like app hackathons leading that trend.
"We are at a place where we have a global platform and several public clouds, so now it's time to look at the applications you can build on OpenStack," Collier said.
A real-life example of applications being built on OpenStack in the Czech Republic is the Smart City project, spearheaded by the tcp cloud team. Measuring environmental data points, like temperature, CO2 and humidity, as well as pedestrian traffic, the Smart City project combines OpenStack with OpenContrail and Kubernetes via Raspberry Pi devices throughout the town of Pisek, about an hour train ride from Prague.
Raspberry Pi sensors were also installed throughout the OpenStack Days Prague venue to measure the CO2, temperature and humidity levels of attendees, and the data is available through the rest APIs. Skotnicky then showed how this data could be combined with data from other sources, like correlating CO2 levels with traffic on the wireless network.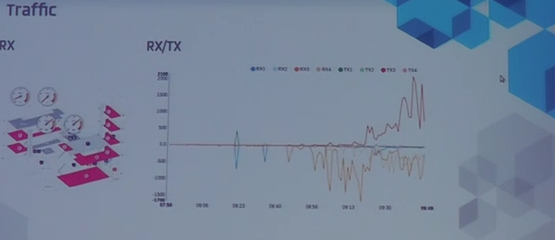 Checkout the full lineup of demos and sessions, and learn more about how the first OpenStack Days Prague concept was created and the work behind putting the eight-second demo to the test.
@e_monty (Monty Taylor – OpenStack foundation, @IBM) speak "Cloud native fallacy" at @OpenStack day Prague. pic.twitter.com/VrMMy0FBon

— Petr Michalec (@epcim) June 8, 2016
My dreams coming live – #OpenStack services in containers by @JakubPav and @LachlanEvenson on @OpenStack Day Prague! pic.twitter.com/4ARa7cNaiR

— Lukas Kubin (@LukasKubin) June 8, 2016
Cover Photo courtesy OpenStack Days Prague.
Latest posts by Allison Price
(see all)