It is always a delight to be in Tokyo.  The people, the food, the tradition… if times were different, I would seriously consider becoming an expat.  More than that, Tokyo has a vibrant and involved OpenStack community that never ceases to invigorate my feelings around open source.  You can see it in every aspect of Cloud Native Days Japan, where the concept of open infrastructure comes to life through demos and talks from companies like NEC, NTT, Red Hat, Cyber Agent, Yahoo! Japan, and Fujitsu.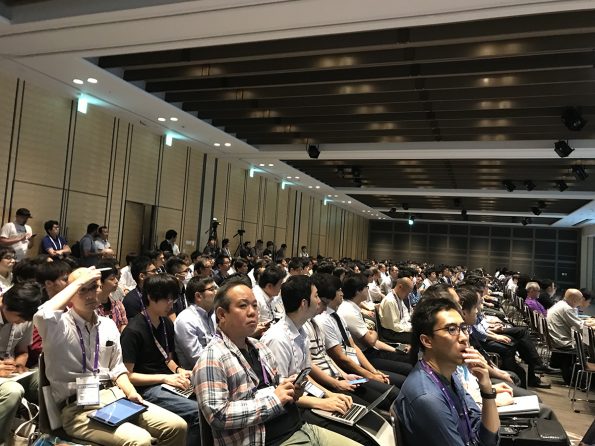 This is the second event that merges OpenStack Day Japan with the CNCF's Cloud Native Day, and the growth of the event speaks to its success.  Our host and friend Akihiro Hasegawa kicked things off, noting over 1,600 attendees made for a standing-room only keynote from:
Mark Collier / Chief Operating Officer, OSF
Noriaki Fukuyasu / VP of Japan Operations, The Linux Foundation
Melanie Cebula / Software Engineer, Airbnb
Stephan Fabel / Director of Product, Canonical Ltd.
Doug David / STSM, Offering Manager Knative, IBM
The key takeaway? Open infrastructure plays a critical role and will continue for companies working in the cloud.  OSF's Mark Collier reinforced the message brought forth at the Open Infrastructure Summit Denver. "Collaboration without boundaries works, proving that it is one of the best ways to produce software," he said.  OpenStack has had 19 on time releases and is one of the top three most active open source projects. Citing "no better example than CERN," running Kubernetes on top of OpenStack to create one of the largest open source clouds in the world.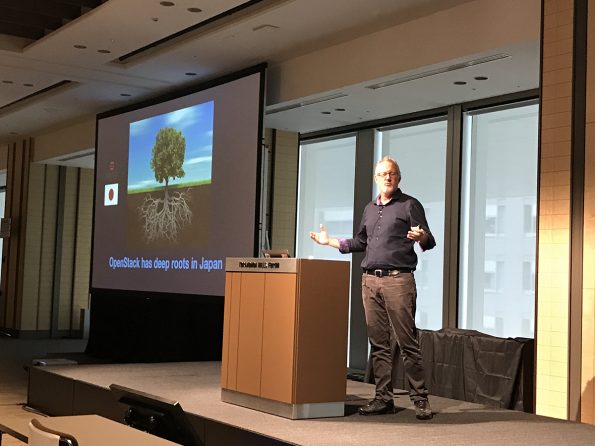 Stephen Fabel followed up with a timely and related talk, 10 New Rules of Open Infrastructure. Rule #1:  "Consume unmodified upstream". "The whole point of open infrastructure is to be able to engage with the larger community for support and to create a common basis for hiring, training and innovating on your next-generation infrastructure platform."  His message was a strong follow up to Collier's, with a clear message around the power of open source and open infrastructure for Canonical's customers.
Beyond the keynotes, there were packed rooms for talks on Kata Containers, Zuul CI, the future of the OpenStack community, and a deep dive into OpenStack in the financial sector from Y Jay FX.  OpenStack was well represented, along with some in depth content around Kubernetes from CNCF.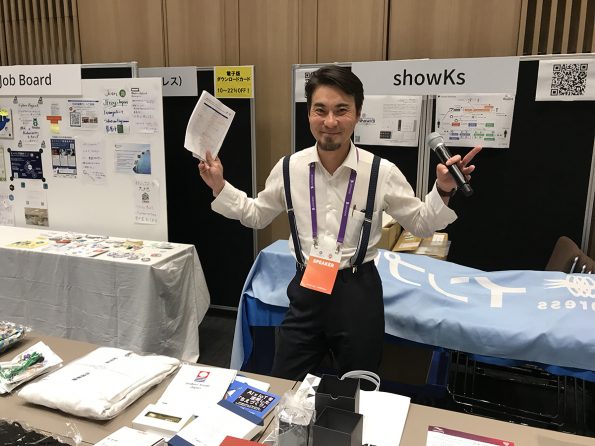 On Monday evening, participants were treated to an OpenStack Foundation birthday celebration in the marketplace (one of 25 in the world!), along with a raffle of prizes from sponsors and local businesses.  It was an amazing event in a style befitting Tokyo.  We're extremely grateful to the OpenStack Japan User Group and Akihiro Hasegawa in particular for their continued support and efforts towards the open infrastructure community.
Want to collaborate with the global open infrastructure community? Check out the upcoming Open Infrastructure Summit Shanghai happening November 4-6 or check out the OSF events page for upcoming local meetups and Open Infrastructure Days near you!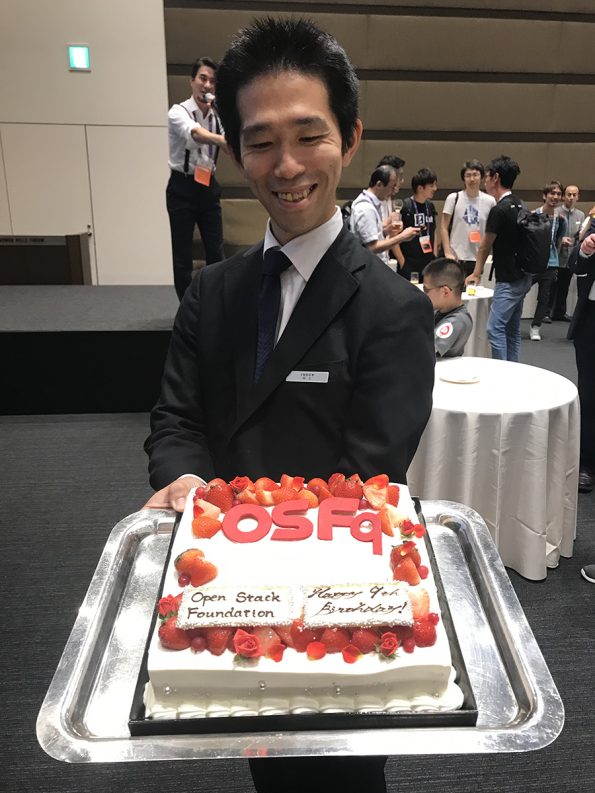 Latest posts by Jimmy McArthur
(see all)