Having backup and recovery software is crucial for data safety, and Storware has created a way to perform agentless backups for OpenStack resources. Ranging from virtual machines (VMs), volumes and other critical data, their software can provide backups for agents on each individual instance.
In particular, Storware provides its services to companies like Cloudfire, an Italian cloud provider that specializes in advancing IT innovation and automation for System Integrators and Telco service providers. With the assistance of Storware, they were able to overcome several challenges related to the backup and recovery process. Overall, this software has helped enhance security and operational excellence within their OpenStack environment. Learn more about how Storware provides backups, the challenges they have helped resolve and the compatibility of their software with other open source technologies.
How does Storware provide backups for OpenStack environments?
Storware Backup & Recovery supports OpenStack backups in the following ways:
Disk attachment through Cinder with changed block tracking, with support for all hypervisors and storage solutions.

Disk image transfer, specifically for KVM hypervisors with VMs using QCOW2.

Backup support for Ceph-based volumes, with incremental backup capabilities.

Last but not least, Storware provides an OpenStack Horizon integration plugin, allowing for direct management within the OpenStack dashboard.
What challenges in deploying in OpenStack does Storware help fix?
OpenStack is highly flexible, enabling users to combine multiple components and create unique environments. Some might consider OpenStack to be a complex platform, and deploying backup and recovery solutions can indeed pose challenges. However, Storware simplifies backup processes and offers a user-friendly interface for administrators to manage backup tasks, thanks to its solid integration capabilities.
Due to the versatile applications and varied use cases of OpenStack environments, scalability is crucial for backup and recovery solutions. Storware is designed to be scalable and capable of supporting a wide range of OpenStack environments, from small and medium-sized businesses to large enterprises, without impacting performance.
Furthermore, Storware contributes to resource optimization within OpenStack by providing features such as deduplication and compression, which reduce the storage footprint required for backups.
Moreover, all backup and recovery jobs can be easily managed and automated from a single dashboard. Additionally, Storware aids in compliance efforts by offering backup policies and retention settings that align with regulatory requirements for data protection and retention.
What other open source technologies are compatible with Storware's backup services?
Storware's backup services are designed to be versatile and compatible with various open-source technologies:
Deployment with a focus on security: Storware supports Linux-based installations on popular distributions like CentOS, SUSE, Rocky, AlmaLinux, Oracle and Red Hat.

KVM and KVM-based environments: Storware provides backup solutions for KVM virtualization, often used in conjunction with OpenStack.

Ceph: Storware supports backup and recovery of data stored in Ceph RBD storage clusters, commonly integrated with OpenStack for scalable and distributed storage.

Docker and Kubernetes: Storware supports backup and recovery for containerized applications and Kubernetes clusters.

Database Systems: Storware offers backup and recovery solutions for open-source databases like MySQL, PostgreSQL or MongoDB, commonly used in various applications and environments.
Share your own use case by filling out the OpenStack User Survey!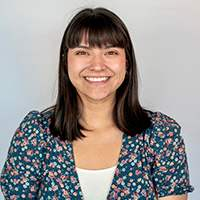 Latest posts by Kristin Barrientos
(see all)