This year's premier sponsor, Okestro, initially joined the OpenInfra Foundation as a Silver Member a year ago and has demonstrated its heightened dedication to the global open source community by upgrading to Gold Membership, which was announced today by the OpenInfra Foundation. 
With its booming growth since being established in 2018, Okestro has rapidly expanded its operations, now employing over 260 professionals. The company specializes in delivering a comprehensive range of cloud services, including Infrastructure as a Service (IaaS), Platform as a Service (PaaS), Cloud Management Platform (CMP), and Artificial Intelligence for IT Operations (AIOps). Okestro's primary focus lies in developing and providing cutting-edge cloud software solutions tailored to orchestrate multi-hybrid cloud data centers.
Okestro's product Contrabass is an OpenStack-based IaaS platform that converts a customer's legacy IT operating environment into an SDDC-based private cloud architecture. Other offerings include Trombone (a DevOps platform for automated CI/CD in multiple IaaS and PaaS environments), Viola (a customized Kubernetes-based container platform), Okestro CMP (a comprehensive multi-hybrid cloud data center management platform) and Symphony AI (an AI-powered AIOps solution that optimizes cloud resources management and cost.)
South Korea has emerged as a rapidly growing hub for the OpenInfra community in Asia, with the 12th largest group of community members worldwide. Prominent South Korean companies such as Kakao, SK Telecom, Samsung, NHN Cloud and Naver are among the large-scale users of OpenInfra technologies. Recognizing this momentum, Okestro has played a significant role in supporting the community's growth and priorities in South Korea. The company is a founding participant of OpenInfra Asia, a regional hub announced at the OpenInfra Summit Vancouver, solidifying its commitment to fostering collaboration and advancement in the region.
Check out the following sessions to learn more about our premier sponsor, Okestro! 


Visit Okestro at their marketplace booth and hear directly from members of their open source and global business team. Come see short demos of their products and learn more about their journey in the open source world. They will also have free gifts and running activities for everyone who visits!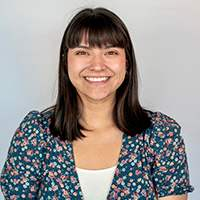 Latest posts by Kristin Barrientos
(see all)