At the recent Vancouver Summit, OpenStack project team leads (PTLs) and core team members offered updates for the OpenStack projects they manage, what's new for this release and what to expect for the next one, plus how you can get involved and influence the roadmap.
Superuser features summaries of the videos; you can also catch them on the OpenStack Foundation YouTube channel.
In this one, Zhipeng Huang, open source operation manager for Huawei and Cyborg project team lead (PTL) walks you through what's happening and what's next.
What
Cyborg (previously known as Nomad) is an OpenStack project that aims to provide a general purpose management framework for acceleration resources (i.e. various types of accelerators such as GPU, FPGA, ASIC, NP, SoCs, NVMe/NOF SSDs, ODP, DPDK/SPDK etc.) "Nomad was started a few years ago when the industry began to realize that accelerator hardware has become a necessity rather than a interesting option or an interesting tool," Huang says.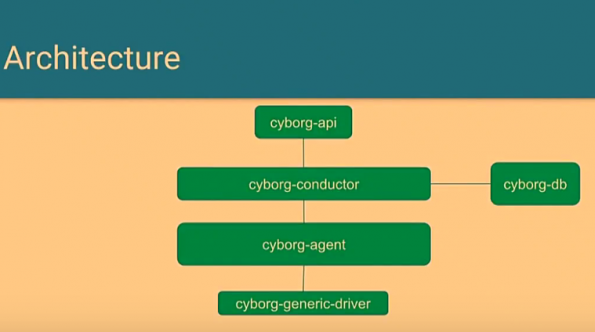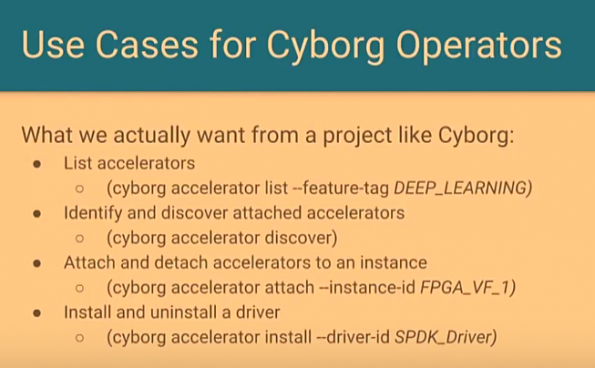 What's new & what's next
Huang ran through the history and timeline of the project, noting that the first release offering a basic framework coincided with the Pike cycle, showed how the Queens version built on that and what's in store for Rocky: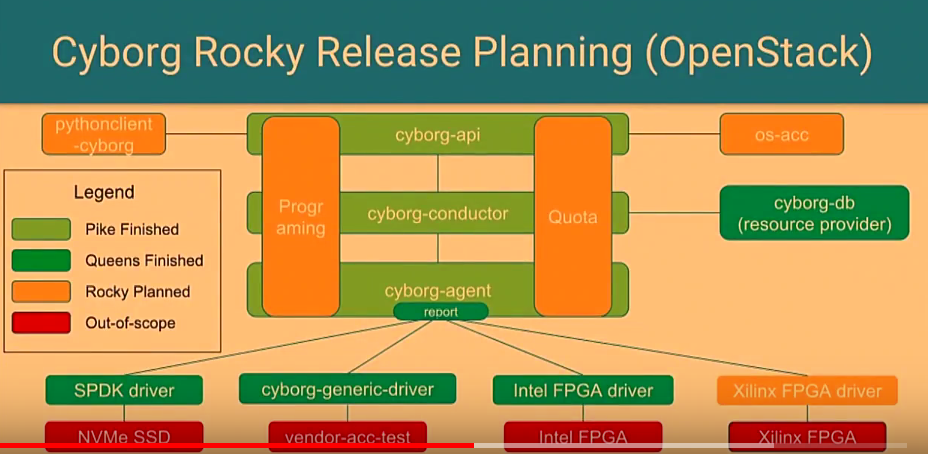 A couple of items worth noting: support for FPGAs and quota controls. "We'll have a programming support for FPGAs. It's a set of APIs that allow admins or users to be able to change the functionality on the FPGA dynamically without powering down the machine." There are also plans to connect with the Kubernetes community, Huang says these plans are part of the roadmap but not finalized yet.
How to get involved
For newcomers, there are first contact meetings and the team also holds public meetings in #openstack-cyborg Wednesdays at UTC 14:00.
How to contribute
Make the changes to your entry, be sure to include what's changed and why
Commit the change for review
The changes will be reviewed, merged within a day or so.
Cyborg is designed to use the same tools for submission and review as other OpenStack projects, meaning it follows the OpenStack development workflow. New contributors should follow the getting started steps before proceeding, as a Launchpad ID and signed contributor license are required to add new entries.
New contributors can follow this guide — DevStack Quick Start — to setup Cyborg environment.
The Cyborg Storyboard page can be found at https://storyboard.openstack.org/#!/project_group/77.
Catch the whole 10-minute talk below.

Latest posts by Superuser
(see all)