Spotlight on: 10 years of OpenStack
Millions of cores, 100,000 community members, 10 years of you. Powering the world's infrastructure, now and in the future. OpenStack, one of the top three most active open source projects, marks its 10th anniversary this month. Thank you for the 10 incredible years of contribution and support.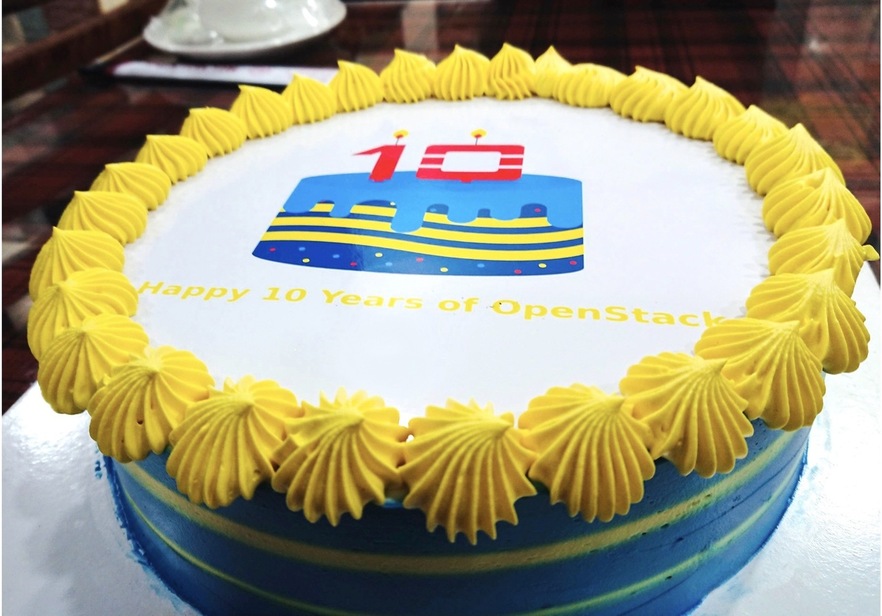 Vietnam Open Infrastructure User Group celebrating 10 years
Launched in 2010 as a joint project between Rackspace and NASA, OpenStack started as two open source projects to orchestrate virtual machines and object storage. It has evolved into one of the three most active open source projects in the world.
Supported by a global community of over 105,000 individuals, the OpenStack project has accomplished several big milestones:
The community has hosted a 10 years of OpenStack virtual birthday celebration today at 8 am PT (1500 UTC). Watch the birthday celebration recording here.
Check out the 10 years of OpenStack blog and celebrate the incredible 10 years with us!
Airship: Elevate your infrastructure
Kata Containers: The speed of containers, the security of VMs
OpenStack: Open source software for creating private and public clouds
StarlingX: A fully featured cloud for the distributed edge
Zuul: Stop merging broken code
Check out these Open Infrastructure Community Events!
For more information about these events, please contact [email protected]
Questions / feedback / contribute
This newsletter is written and edited by the OSF staff to highlight open infrastructure communities. We want to hear from you! If you have feedback, news or stories that you want to share, reach us through [email protected] . To receive the newsletter, sign up here.
Latest posts by Helena Spease
(see all)