This past summer marked a pinnacle in OpenStack's history — the project's ninth birthday — a project that epitomizes collaboration without boundaries. Communities comprised of diverse individuals and companies united around the globe to celebrate this exciting milestone, from Silicon Valley to the Pacific Northwest to the Far East. Participants from communities that spanned OpenStack, Kubernetes, Kata Containers, Akraino, Project ACRN and Clear Linux — and represented nearly 60 organizations — shared stories about their collective journey, and looked towards the future.
An Amazing Journey
The Shanghai event brought together several organizations, including 99Cloud, China Mobile, Intel, ZStack, East China Normal University, Shanghai Jiaotong University and Tongji University, as well as the OpenStack Foundation.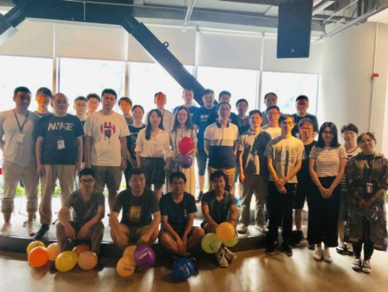 Individual OpenStack Foundation board director, Shane Wang, talked about OpenStack's history. What began as an endeavor to bring greater choice in cloud solutions to users, combining Nova for compute from NASA with Swift for object storage from Rackspace, has since grown into a strong foundation for open infrastructure. The project is supported by one of the largest, global open source communities of 105,000 members in 187 countries from 675 organizations, backed by over 100 member companies.
"After nine years of development, OpenStack and current Open Infrastructure have attracted a large number of enterprises, users, developers and enthusiasts to join the community, and together we've initiated new projects and technologies to address emerging scenarios and use cases," said Shane. "Through OpenStack and Open Infrastructure, businesses can realize healthy profits, users can satisfy their needs, innovations can be incubated through a thriving community, and individuals can grow their skills and talents. These are the reasons that the community stays strong and popular."
Truly representative of cross-project collaboration, this Open Infrastructure umbrella now encompasses components that can be used to address existing and emerging use cases across data center and edge. Today's applications span enterprise, artificial intelligence, machine learning, 5G networking and more. Adoption ranges from retail, financial services, academia and telecom to manufacturing, public cloud and transportation.

Junwei Liu, OpenStack board member from China Mobile, winner of the 2016 SuperUser award, joined the birthday celebration. He reflected on OpenStack's capability to address existing and emerging business needs: "Since 2015, China Mobile, a leading company in the cloud industry, has built a public cloud, private cloud and networking cloud for internal and external customers based on OpenStack. OpenStack has been proven mature enough to meet the needs of core business and has become the de facto standard of IaaS resource management. The orchestration systems integrating Kubernetes into OpenStack as the core will be the most controllable and the most suitable cloud computing platform which meets enterprises' own business needs."
Ruoyu Ying, Cloud Software Engineer at Intel, reflected on the various release names, and summits, over the years. There have been several exciting milestones along the way: the inaugural release and summit, both bearing the name, Austin, to commemorate OpenStack's birthplace in Austin, Texas; the fourth release, Diablo, which established a bi-annual release frequency and expanded the summit outside of Texas to Santa Clara, California; the ninth release, Icehouse, which heralded a move of the summit outside North America to Hong Kong and invited more developers from Asia to contribute; the eleventh release, Kilo, which expanded the summit into Europe, specifically Paris, France; the 17th release, Queens, that saw the summit move into the southern hemisphere in Sydney, Australia; and ultimately, the 20th release, Train, with the vital change in summit name to OpenInfra to accurately reflect the evolution in the project and community.


In November, the summit will be held on mainland China for the first time, and the team there is looking forward to welcoming the global community with open arms!
Collaboration across Boundaries
Meetups across Silicon Valley and the Pacific Northwest, which were sponsored by Intel, Portworx, Rancher Labs and Red Hat, personified collaboration across projects and communities. Individuals from the OpenStack, Kubernetes, Kata Containers, Akraino, Clear Linux and Project ACRN communities — representing over 50 organizations — came together to celebrate this special milestone with commemorative birthday cupcakes and a strong lineup of presentations focused on emerging technologies and use cases.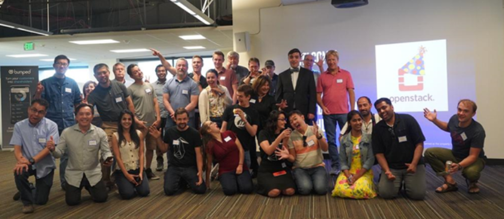 Containers and container orchestration technologies were highlights, as Jonathan Gershater, Senior Principal Product Marketing Manager at Red Hat, talked about how to deploy, orchestrate and manage enterprise Kubernetes on OpenStack, while Gunjan Patel, Cloud Architect at Palo Alto Networks, talked about the full lifecycle of a Kubernetes pod. Rajashree Mandaogane, Software Engineer at Rancher Labs, and Oksana Chuiko, Software Engineer at Portworx, delivered lightning talks focused on Kubernetes. Eric Ernst, Kata Containers' Technical Lead and Architecture Committee Member, and Senior Software Engineer at Intel, talked about running container solutions with the extra isolation provided by Kata Containers, while Manohar Castelino and Ganesh Mahalingam, Software Engineers at Intel, gave demos of many of Kata Containers' newest features.
Edge computing and IoT were also hot topics. Zhaorong Hou, Virtualization Software Manager at Intel, talked about how Project ACRN addresses the need for lightweight hypervisors in booming IoT development, while Srinivasa Addepalli, Senior Principal Software Architect at Intel, dove into one of the blueprints set forth by the Akraino project—the Integrated Cloud Native Stack—and how it addresses edge deployments for both network functions and application containers.
Beatriz Palmeiro, Community and Developer Advocate at Intel, engaged attendees in a discussion about how to collaborate and contribute to the Clear Linux project, while Kateryna Ivashchenko, Marketing Specialist at Portworx, provided us all with an important reminder about how not to burn out in tech.
Open Culture Drives Evolving Tech
There is incredible strength in the OpenStack community. As noted at the Shanghai event, OpenStack powers open infrastructure across data centers and edge, enabling private and hybrid cloud models to flourish. This strength is due, in part, to the amazing diversity within the OpenStack community.
Throughout its history, OpenStack has been committed to creating an open culture that invites diverse contributions. This truth is evident in many forms: diversity research, representation of women on the keynote stage and as speakers across the summits, speed mentoring workshops, diversity luncheons and more. The breadth of allies and advocates for underrepresented minorities abounds in our community, from Joseph Sandoval, who keynoted at the Berlin summit to talk about the importance of projects like OpenStack in enabling diversity, to Tim Berners-Lee, who participated in the speed mentoring workshop in Berlin, to Lisa-Marie Namphy, who organized and hosted the event in the Silicon Valley and made sure that over 50% of her presenters were women, among many others.
"OpenStack is a strategic platform that I believe will enable diversity." — Joseph Sandoval, OpenStack User Committee Member and SRE Manager, Infrastructure Platform, Adobe
As OpenStack evolves as the foundation for the open infrastructure, and new projects and technologies emerge to tackle the challenges of IoT, edge and other exciting use cases, diversity — in gender, race, perspective, experience, expertise, skill set, and more — becomes increasingly important to the health of our communities. From developers and coders to community and program managers, ambassadors, event and meetup organizers, and more, it truly takes a village to sustain a community and ensure the health of a project!
Early OpenStack contributor, community architect, and OpenStack Ambassador Lisa-Marie Namphy reflected on OpenStack's evolution and what she's most excited about looking forward. As organizer of the original San Francisco Bay Area User Group, which has now expanded beyond just OpenStack to reflect the broader ecosystem of Cloud Native Containers, she has established one of the largest OpenStack & Cloud Native user groups in the world. "Our user group has always committed to showcasing the latest trends in cloud native computing, whether that was OpenStack, microservices, serverless, open networking, or our most exciting recent trend: containers! In response to our passionate and vocal community members, we've added more programming around Kubernetes, Istio, Kata Containers and other projects representing the diversity of the open infrastructure ecosystem. It's as exciting as ever to be a part of this growing open cloud community!" Lisa now works as Director of Marketing at Portworx, contributing to the OpenStack, Kubernetes, and Istio communities.
Looking Forward
As we blow out the birthday candles, we'd like to thank the organizers, sponsors, contributors and participants of these meetup — with a special thank you to Kari Fredheim, Liz Aberg, Liz Warner, Sujata Tibrewala, Lisa-Marie Namphy, Maggie Liang, Shane Wang and Ruoyu Ying.
As we look forward, the OpenStack Foundation has just revealed the name of the project's next release — Ussuri, a river in China — commemorative of the summit's next location in Shanghai. "The river teems with different kinds of fish: grayling, sturgeon, humpback salmon (gorbusha), chum salmon (keta), and others."1 A fitting name to embody diverse projects, communities and technologies working in unison to further innovation!
***
1 Source: https://en.wikipedia.org/wiki/Ussuri_River
Latest posts by Nicole Huesman
(see all)