OpenStack Summits don't miss a beat – with a schedule full of diverse breakout sessions, captivating speakers, off-the-wall evening events and the occasional surprise, it's the twice-yearly event you simply cannot miss.
With the Vancouver Summit kicking off in four weeks, here are 10 of the most memorable summit moments to date.
1) Surprise guests
The keynote stage has welcomed speakers from around the world, including iQIYI's Eric Ye
and BBVA's Jose-Maria Sanjose. At the OpenStack Paris Summit, a surprise guest was in store for attendees when a BMW i8 rolled out in front of the audience, setting the stage for Dr. Stefan Lenz's BMW keynote.
Wondering what the surprise we'll roll out at the OpenStack Vancouver Summit? There's only one way to find out!
2) Dynamic Duos
Cars aren't the only surprise guests that have graced the OpenStack Summit keynote stage. At the Atlanta Summit in May 2014, Guillaume Aubuchon, CTO for DigitalFilm Tree, joined OpenStack Foundation COO Mark Collier on stage, posing as Zach Galifianakis. The only rational thing to do at that point was to bring out two real ferns, spoofing Galifianakis' famous "Between Two Ferns" comedy bit. With phrases like, "software-defined paper" and "proprietary clouds killed 25,000 people last year," the skit resulted in an eruption of laughter and tweets, similar to when Dopenstack took the San Diego and Portland Summits by storm.
3) CERN, featuring Tim Bell – enough said
No OpenStack Summit is complete without Tim Bell and his all-star team from CERN. First appearing at the OpenStack Boston Summit in October 2011, Bell discussed CERN's experiences moving towards an environment around OpenStack. He's been a highlight ever since. With the Large Hadron Collider (LHC), the largest and most powerful particle accelerator in the world, fired up for its second three-year run, expect fireworks. Check out CERN's most recent keynote in Paris.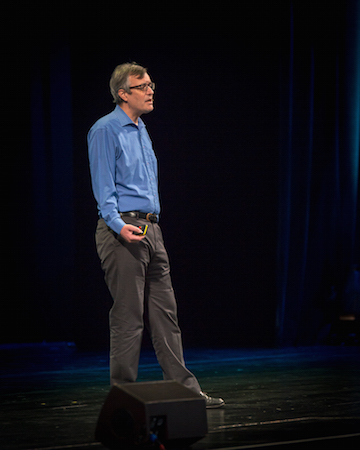 4) OpenStack Summit PARTIES
What happens after the close of sessions? PARTIES! Nothing is better than free drinks, food and the opportunity to keep the summit rolling and hang out with OpenStack friends – old and new. The packed Marketplace Booth Crawl in Atlanta and HP's circus-themed party in Paris are still fresh on the minds of many attendees.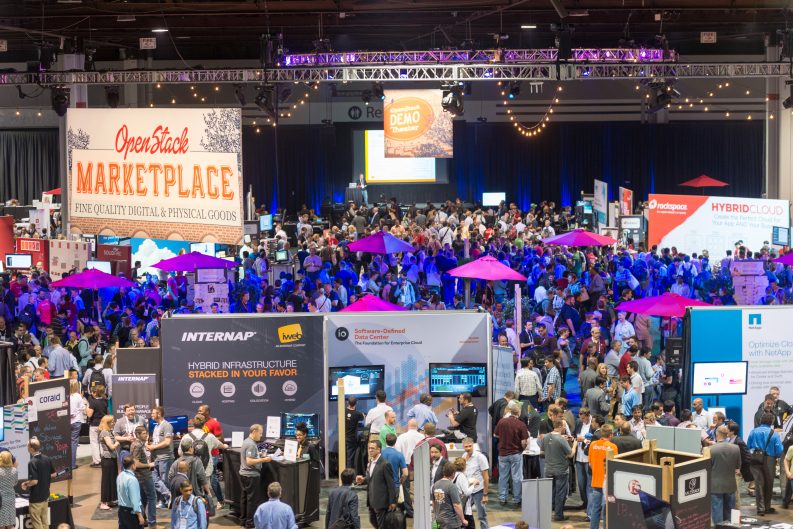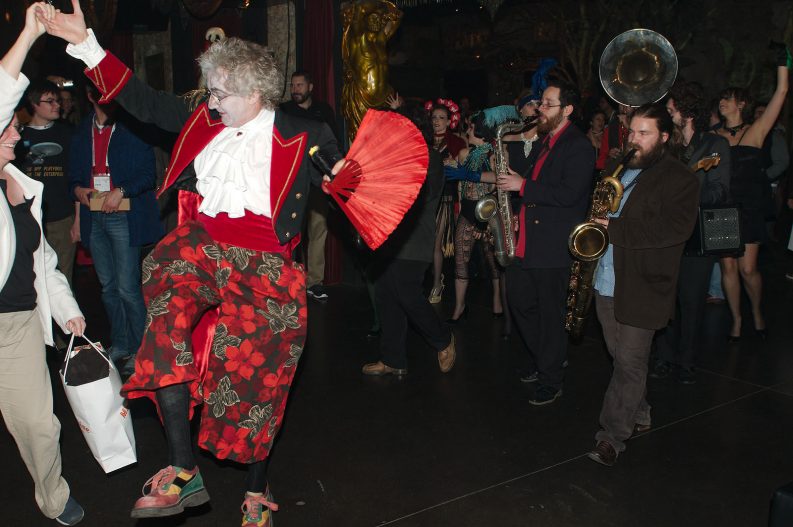 This time around, you don't want to miss the fantastic evening that HP has organized for Vancouver Summit attendees. In a nod to Vancouver's history as a backdrop for horror flicks, they've put together a spook-tacular evening shindig on Tuesday, May 19.
5) The National Security Agency (NSA) keynote in the final weeks of a pre-Snowden era
Proving that anyone can open up at the summit, Nate Burton from the NSA shared how the NSA has leveraged OpenStack to build its own private cloud… Though he did leave a few key things [redacted].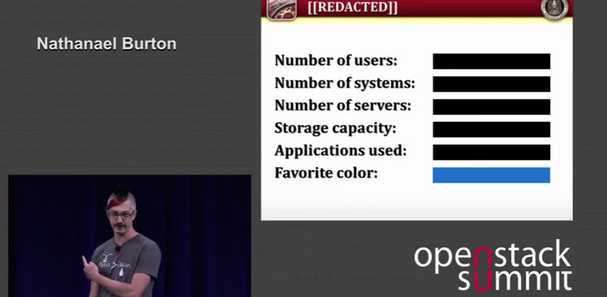 6) The growing Women of OpenStack community
Since the April 2013 Portland Summit, the Women of OpenStack community has gathered to meet each other and discuss the ongoing initiative of increasing participation of women in the OpenStack community. Now, not all productive conversations have to be held within the many walls of a Summit venue. In Hong Kong, the women of OpenStack boarded a "junk" boat to mingle over wine and appetizers and then gathered again in November 2014 for a happy hour with a city-wide view of Paris, followed by a Tuesday morning working session to plan initiatives for the year ahead.
The Women of OpenStack are at it again in Vancouver and invite all women summit attendees to board a chartered yacht on Sunday afternoon and slowly cruise around the perimeter of Vancouver with a spectacular view of the city and mountains before heading to a happy hour at a nearby venue.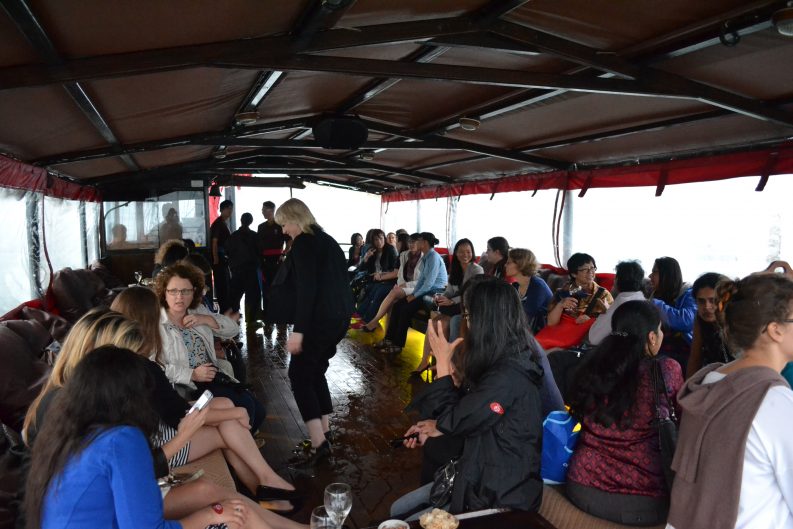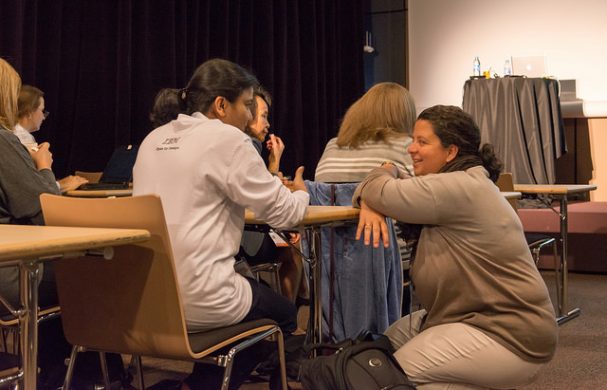 7) The explosion of international OpenStack Summits
In November 2013, the first international OpenStack Summit ventured to Hong Kong. Since then, the OpenStack Summit has traveled to Paris, and will be held in Vancouver in May 2015 and Tokyo in October 2015.
Want to know where the next international OpenStack Summit will be held? Attend the OpenStack Vancouver Summit where the 2016 OpenStack Summit locations will be revealed!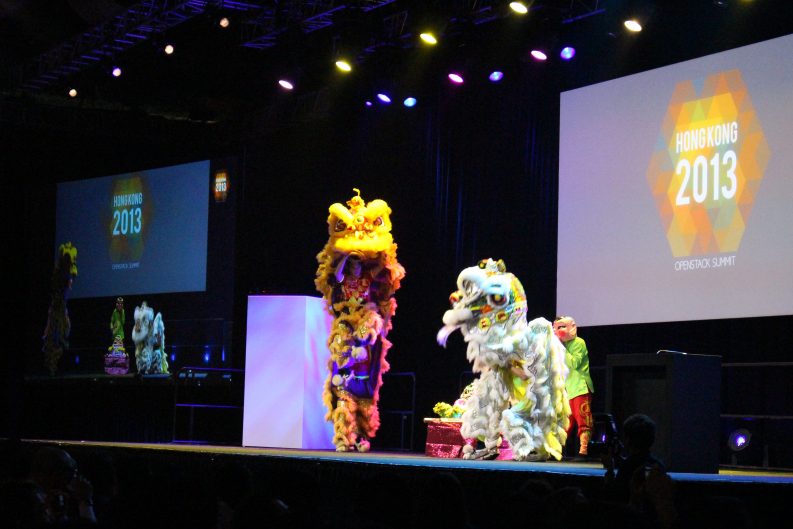 8) Live demos that don't disappoint
Whether on the keynote stage or breakout session, live demonstrations take OpenStack from bullets on slides to real application and data. What could be better? Here are two of the most memorable demos to be shown at a summit:
Comcast Cable is the largest provider in the United States of video, Internet and telephone services and is primarily under the brand, XFINITY. At the April 2013 Summit in Portland, Mark Muehl, SVP of product engineering, performed a live demo of its set top cable box running on OpenStack.
Mark Shuttleworth, founder of Canonical, captivates the audience, wherever it may be, including the keynote stage at the OpenStack Atlanta Summit where he did a demo kicking off an OpenStack deployment with mixed hypervisors.
9) Early dev lounge
From the earliest days, the Summit has included a dev lounge for developers to chill and talk between sessions. While we instituted a strong "no suits" policy, the occasional politician did slip in.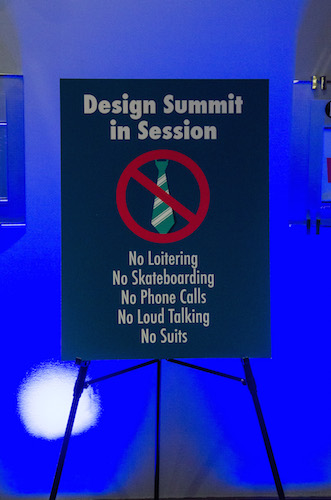 Here Julian Castro, former mayor of San Antonio, TX and now U.S. Department of Housing and Urban Development Secretary, is crashing the gates at the lounge: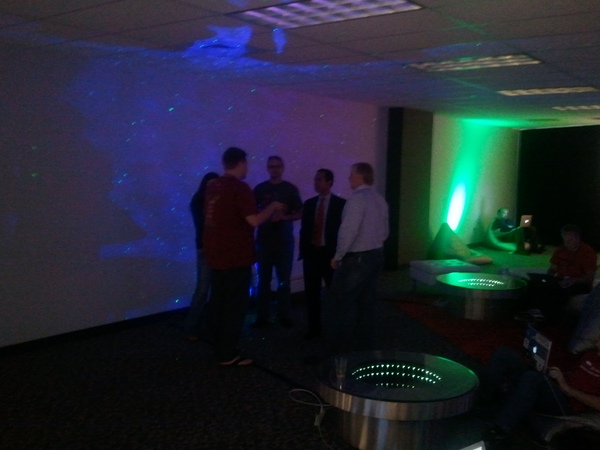 10) Learning how the world's biggest brands are running OpenStack
OpenStack Summits are THE place to hear directly from the world's largest companies and how OpenStack plugs into their organizations. Hearing from users like the Walt Disney Company, Best Buy, Ctrip, and BMW, gives attendees first-hand knowledge of how global companies are moving faster with OpenStack.
Attend the Vancouver Summit to hear from a wide range of users including Walmart, American Express and Adobe.
That's a wrap – have a memory that we missed? Tweet @OpenStack to be included in a follow up post. Before you miss out on the next whirlwind of summit activities, register for the Vancouver Summit – don't forget: prices increase in one week, April 28 at 2am CT!
Latest posts by Allison Price
(see all)