Nordix is a new effort to encourage more organizations in Nordic countries to participate in open source and drive global innovation.
Johan Christenson, CEO of City Network, and Chris Price, president of Ericsson Software Technology, shared their personal passion for open source and introduced the organization they recently founded at the OpenStack Days Nordic event.
According to Christenson, very few enterprises engage open source in the region. Most are consuming proprietary software and services, which means they are missing out on innovation and opportunities. Without open source, technology choices and even business models are much more limited.
Christenson reminded the audience of the open-source legacy from the Nordics, including both Linux and MySQL. He also pointed to Ericsson as a shining example when it comes to open source contributors in the region.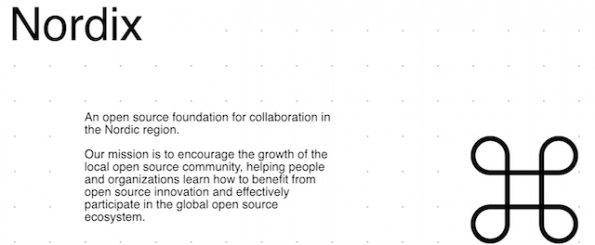 But that can be a challenge for Price as he tries to spread the open-source message. When he talks to other organizations about getting involved, they often say "sure, but you're Ericsson. You have the scope and scale. We can't do that, because we only have one developer."
"But there are lots of organizations with 'one developer,'" said Price. "Our mission is to make it easier for them to get involved and drive this innovation." And contributing doesn't just mean code. There are plenty of other ways to get involved, including engaging in community mailing lists or events to make sure the right use cases are represented.
So what's the value of using and contributing to open source software?
By contributing, you help influence the software roadmap and have more control over landing the features you need for your use case.
But it's more than simply landing code. If you can articulate your use case and requirements, it's an opportunity to collaboratively solve your problems. As a result, you don't just get your feature, but can influence the community's thinking, which will have a broader impact on future development because they will have more knowledge and context for your use case and approach.
There's also the benefit of learning how to better operate and use the open source technology. Quoting professor Frank Nagle, who has done a significant amount of research about open source and crowdsourcing at Harvard Business School, "companies who contribute and give back learn how to better use the open-source software in their own environment."
Nordix will focus on education and making it easier for people to get started contributing. One example is Upstream Institute, a hands-on workshop to help new open source contributors get set up with the right tools and land their first patch. The program was run by the OpenStack Foundation and community volunteers and was hosted alongside OpenStack Days Nordic. The next chance to participate (for free!) will be November 11-12 at the Berlin Summit.
If you are in the Nordic region and want to encourage more open source collaboration, check out www.nordix.org.
Latest posts by Lauren Sell
(see all)