Superuser is excited to partner with PlatformCon, a free virtual events occurring between June 8-9, 2023. Join some of the top DevOps and platform engineering leaders on one virtual stage, for two days!
What is PlatformCon?
PlatformCon is the biggest and brightest platform engineering conference of the year, born to celebrate the 15k+ platform engineering community. Building on the success of last year, this year's free virtual event promises to be even bigger and better.
What to expect
🤓 Education: Immerse yourself in talks covering a wide range of topics from building platforms for enterprise use cases to technical solutions for platform teams, cultural considerations for platform engineering.
💡Inspiration: Hear from industry-leading speakers including OpenCredo CEO/CTO Nicki Watt, McKinsey Digital Expert Associate Partner Stephan Schneider, and OpenSauced Founder and CEO Brian Douglas. This year's conference will also introduce new and improved conference tracks, including: Stories, Tech, Blueprints, Culture and Impact.
🫶Community: Join platformengineering.org, the largest community of platform engineers out there and the lead organizer of PlatformCon. Learn from leading DevOps experts and connect with fellow platform engineers.
Event format
Attendees will be able to watch all talks at their own pace and join live virtual kickoff events for their region. Speakers will be available for Q&A on the Platform Engineering Slack channel during the conference, providing a unique opportunity for attendees to engage with the experts.
The free virtual conference offers three in-person watch parties in London, San Francisco and Austin as well as 2 warm-up events leading to the conference, and one recap event after.
Sign up today to secure your place and get updates on new speakers, opportunities to get involved and both in-person and virtual meetups.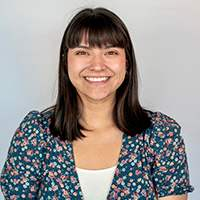 Latest posts by Kristin Barrientos
(see all)