Here's the news from the OpenStack world you won't want to miss — the musings, polemics and questions posed by the larger community.
Got something you think we should highlight? Tweet, blog, or email us!
In Case You Missed It
Last week, there was an OpenStack QA Code Sprint for Kilo, where community members gathered to finish some high priority items for the Kilo launch, currently slated for April 30. Matt Treinish, OpenStack Software Engineer at HP shared a blog post about their work with DevStack, Tempest and other bugs that needed to be squashed. For a full account of the week's work, check out the etherpad.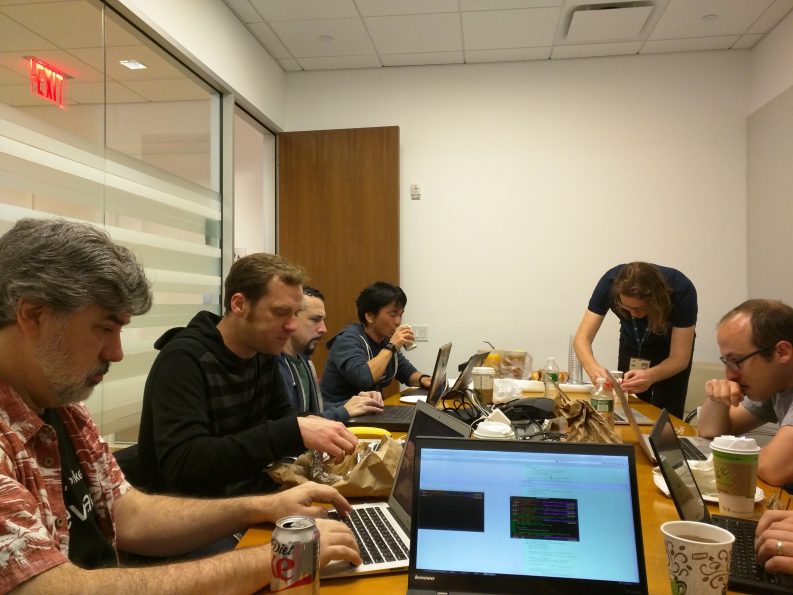 After four years, Nebula, an OpenStack Gold Member and long-term supporter, announced on April 1 that it is shutting down, prompting an outpour of gratitude from the community for its ongoing contributions to OpenStack.
In response to Nebula's news, Rob Hirschfeld, an OpenStack board member, relays in his blog post why it's important for the OpenStack community to care about funds flowing to leaders and contributors, making the connection to the time he invests in DefCore in order to help create healthy vendors.
It's no April Fools Joke: GoDaddy, an OpenStack user and contributor, announced its Initial Public Offering (IPO), raising $460 million on its first day, causing stock prices to rise more than 30 percent. After GoDaddy recently announced the beta version of its cloud based on OpenStack, it will be interesting to see what's next to come from this IPO.
More hot Wall Street news comes from ecosystem member, Red Hat, whose shares rose 4.5 percent in after-market trading on Wednesday as the company benefited from higher demand for open-source software and its cloud-based products.
Our whitepaper just came out on the #openstack org site. –> http://t.co/JsLdDhV96N @tgelter @vmwarensx @vmwarevsan @VMware_OS @vmwaresddc

— Frans van Rooyen (@jfvanrooyen) April 1, 2015
We build an #OpenStack Community for the local market! #OpenStack website live! http://t.co/R8oeGGtRza http://t.co/35BWQHax8W

— Guston Remie (@GustonRemie) March 30, 2015
Spun up a new #Openstack Tenet for my wedding website. Possibly overkill.

— Ryan (@RyanHugh) March 30, 2015
It has begun. #OpenStack "Writing your First OpenStack Application" tutorial pic.twitter.com/asalR7yi7p

— Sean M. Collins (@sc68cal) March 30, 2015
It is true. We are shutting down today. We've had quite the run and have enjoyed every minute "democratizing the cloud" #LLAP

— Nebula Inc. (@NebulaInc) April 1, 2015
Thanks for all you've done for #OpenStack @NebulaInc team! @vish @Kemp – Cloud technology needs to be open

— Mark Interrante (@interrante) April 2, 2015
And @GoDaddy is officially open pic.twitter.com/7ZrMPJwoHI

— NYSE (@NYSE) April 1, 2015
If you are attending PyCon or live in Montreal & would like to volunteer at the #OpenStack booth, sign up for a time: http://t.co/bZAp0EMiPe

— OpenStack (@OpenStack) March 27, 2015
OpenStack First App is now in gerrit for review! https://t.co/Go0pDzftrk cc @TomFifield @mmmucky

— Sean M. Collins (@sc68cal) April 3, 2015
We feature user conversations throughout the week, so tweet, blog, or email us your thoughts!
Cover Photo by Andrew Hurley // CC BY-SA 2.0
Latest posts by Allison Price
(see all)