We're spotlighting users and operators who are on the front lines deploying OpenStack in their organizations to drive business success. These users are taking risks, contributing back to the community, and working to secure the success of their organization in today's software-defined economy.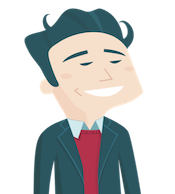 Today, we sit down with Ryan Burkhardt the Vice President of OpenStack at GoDaddy. Ryan is helping build out and scale the web hosting and domain registrar's cloud platform that is built on OpenStack.
Describe how are you using OpenStack. What kinds of applications or workloads are you currently running on OpenStack?
GoDaddy has been using OpenStack in a number of ways over the past twelve months – from powering our developer environments to building products for Hosting and other large scale production services.
What have been the biggest benefits to your organization as a result of using OpenStack?
Our OpenStack implementation has allowed our engineers to take an idea for an improvement or new service and begin building that idea in seconds – delivering new levels of speed and agility for the team. For example, getting GoDaddy's hosting products on Openstack has enabled us to scale from bare metal to containers seamlessly. With OpenStack, previous processes – cutting a ticket and waiting weeks or months for dedicated servers, the need for infrastructure reconfiguration and review boards – are obliterated. The end result for our customers: improved products or new ideas faster than ever before.
How do you make sure that your team is involved in improving the platform and projects, as well as adding to the knowledge and experience of the community at large?
We've been aggressive in our teams to carve off time in every sprint to contribute back in to the community. That ranges from smaller work like bug fixing up through upstreaming of work we've done, mainly in Anvil and Puppet at this point but we expect to ramp up contributions to other areas over the next year. A member of the team is even a core contributor to Anvil, which is a great honor. We are also active participants in meetups, and in particular have been really excited about the operator meetups. Seeing the focus on stability and scale has been great for the community and shows the maturity of the platform.
---
If you run an OpenStack cloud and would like to be a contributor to Pass the Mic, email us with the subject line: Pass the Mic.
Cover Photo by Evan Forester // CC BY NC
Latest posts by Superuser
(see all)