We're spotlighting users and operators who are on the front lines deploying OpenStack in their organizations to drive business success. These users are taking risks, contributing back to the community, and working to secure the success of their organization in today's software-defined economy.
Today, we sit down with Matt Haines, VP of Cloud Engineering & Ops at Time Warner Cable. Matt is leading the effort to transform the infrastructure that support's Time Warner's many services into a flexible and cost-effective IaaS platform.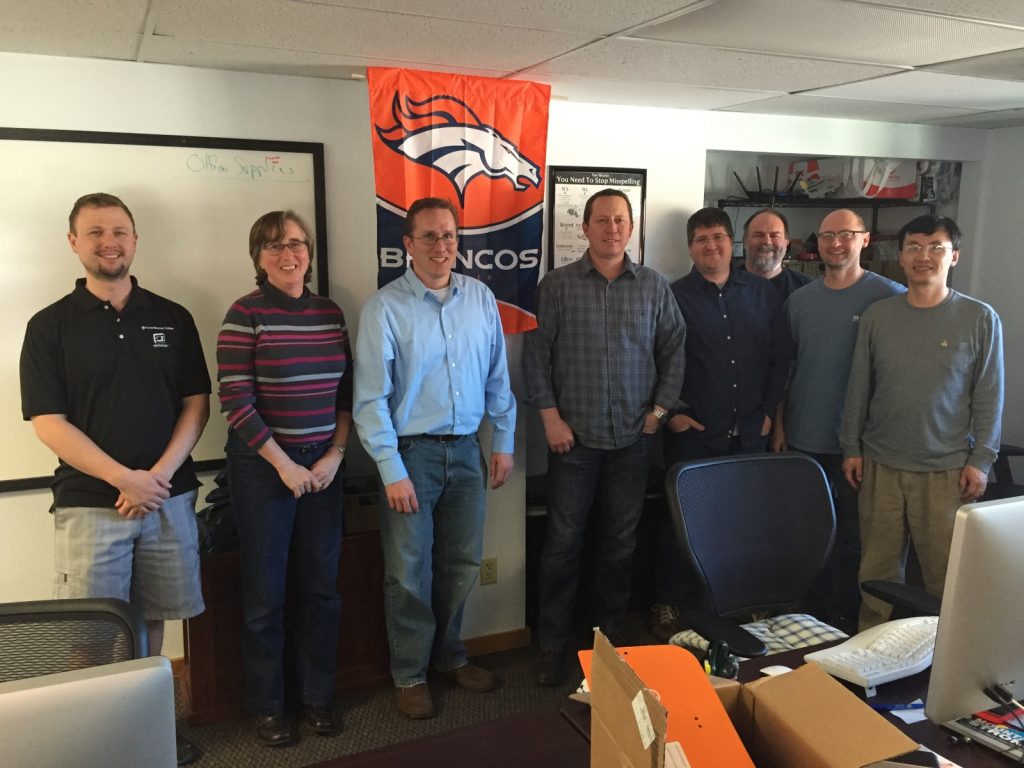 Describe how are you using OpenStack. What kinds of applications or workloads are you currently running on OpenStack?
Time Warner Cable (TWC) is the second-largest cable provider in the Unites States, which means we have a huge IT infrastructure that supports a broad range of platforms, including Android, iOS, desktop and TV. TWC also delivers video service over IP to multiple platforms — iOS, Android, Roku, Chrome — which means we require a whole new set of applications and a scalable and reliable infrastructure to power them.
This is where OpenStack comes in. Shifting workloads to OpenStack improves reliability, reduces time to deployment, reduces costs, and enables our application teams to adopt a devops culture. OpenStack enables us to run a large number of applications supporting our subscriber services, and the OpenStack Cloud at Time Warner Cable offers production infrastructure services in two of our National Data Centers. Through OpenStack, TWC is also supporting a number of web portals and services related to our IP content delivery platform called TWCTV.
What has been the biggest benefits to your organization as a result of using OpenStack?
For TWC developers, OpenStack offers us exactly what we need: a fast and agile infrastructure. It's also a low-cost solution that offers significant manageability — it's easy to make modifications to the deployment when business needs change — and transparency — with an open source platform, TWC's entire IT staff has visibility into how it works, what goes into it and any needed adjustments.
OpenStack has also helped to lead a cultural transformation within the company. Prior to our OpenStack implementation, TWC was running on a highly structured legacy network where it took weeks to get one port opened through a firewall. Our devops team had been content with the existing network for a while — it was more or less the industry's status quo — until new consumer devices like the iPhone and Roku set-top box came along, altering how content was delivered to our customers. To effectively bring our content to customers on any device, the TWC devops teams wanted to move to a software-defined network, which OpenStack provides.
Talk about a community contribution that you're proud of.
The TWC OpenStack team consists of a dozen OpenStack veterans that have been around since the Cactus timeframe. A number of the team members have made significant contributions to OpenStack before coming to TWC and continue to contribute to various projects as part of the TWC team. Also, one of the TWC devops engineers, Dave Medberry, is the OpenStack meetup organizer for Northern Colorado and together we host quarterly OpenStack meetups for the area, most recently in June when TWC hosted OpenStack and Ubuntu.
Talk about how you brought OpenStack into your organization. How did you prepare, what did you need to show or prove?
A year ago I came to Time Warner Cable to build a new infrastructure platform for the company ­one that could meet the requirements of our new applications and services, and one that could support and even drive our cultural and organizational shifts. Having worked with OpenStack at-scale since the Diablo days, I knew that it had the potential to provide some of the key services that this platform would require.
There were a lot of decisions that needed to be made before getting started. Which set of services? How many data centers or regions? What will the provider and tenant networks look like? And importantly, what types of workloads will be on the system and what do they need in terms of performance and operational stability?
Complicating our design were a set of operational requirements that I gave to the team. I wanted to be close to trunk, which I see as critical for a fast­-moving project like OpenStack, and wanted to avoid any vendor lock-­in. I also wanted live migration with attached volumes, so that we could do host­level maintenance without disrupting guests, and geo-­redundant object storage using the latest support for this in Swift. In short, I wanted the operational maturity to support production enterprise applications.
We started early in 2014 with some goals, sketchy designs, and equipment on order when I gave the team their final requirement. I wanted to be open for business in six months, meeting all of the requirements and at a scale that could initially support thousands of VMs in two geographic regions.
Not surprisingly, we tripped a few times on early block storage and networking decisions but by the end of Q1 we were well on our way, with Havana up in two regions and beginning to iterate rapidly, and by the time we were all in Atlanta they were standing up Icehouse. The team started to grow as we brought on more experienced hands and they, in turn, continued to adjust the design and implementation for the standup. And by the end of Q2, just about 6 months after getting started, the new team opened OpenStack for business at Time Warner Cable.
---
If you run an OpenStack cloud and would like to be a contributor to Pass the Mic, email us with the subject line: Pass the Mic.
Latest posts by Superuser
(see all)