Three days, 14 teams and the grand prize of a fully funded trip to the OpenStack Summit Vancouver at stake—participants at the recent OpenStack Hackathon Rio de Janeiro rose to the challenge to develop projects around a smart cities theme.
In early December, some 67 hackers were tasked with solving real problems identified by the city's innovation department around accessibility, public health, childhood education, safety and mobility.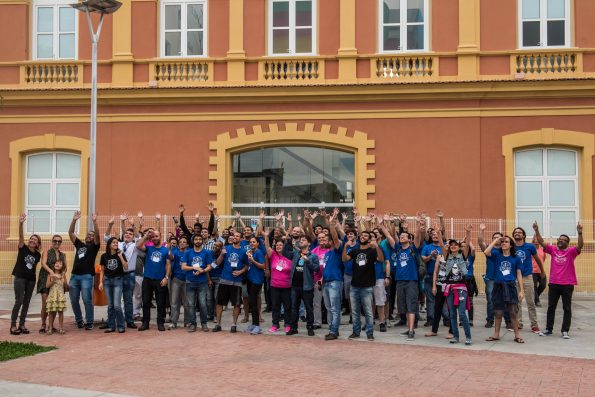 Inspired by the visually impaired, the winning team of four created a platform dubbed Alirou to conquer accessibility challenges with a high-contrast color palette and shapes so that printed materials can be interpreted.
Alirou is a collaborative platform where people are visually impaired can have a better experience, with audio descriptions, access ramps and tactile floors.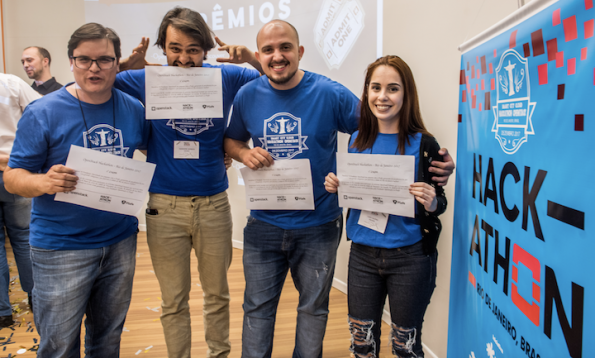 Team members Alexandre Werneck, Jesiel Conceição, Luíza Valério and Pedro Mendes, represented the cities of Rio de Janeiro, Florianópolis, Campos and Campos, respectively.
The name is almost as innovative as the project: they hacked together 'aliro'  which means access in Esperanto and 'iom' which means a little, in a nod to how a small gesture to gain relevant information can make a big impact on people's lives.
In second place came a public health project by team SUSi, in third place a recyclable trash project by Rio Descarte Inteligente.
The winning team received a fully funded trip to the OpenStack Summit Vancouver where they will have the opportunity to network and attend hundreds of sessions around open infrastructure.
It was made possible with by generous support of sponsors. They include: Neopath, Assespro-RJ, Rio's association of ICT companies, the national agency to promote entrepreneurship, Sebrae,  university student association UFRJ and the city's agency for development, employment and innovation, SMDEIRJ.
Organizer João C D Freire Ribeiro  gave a special shout-out to that global fuel for hackathons, pizza, in this case provided "by the hundreds" from Domino's.
Latest posts by Allison Price
(see all)