BOSTON — At just six months old, Mila Perez is already an OpenStack contributor. Superuser ran into the budding programmer at the Women of OpenStack lunch during the Summit Boston.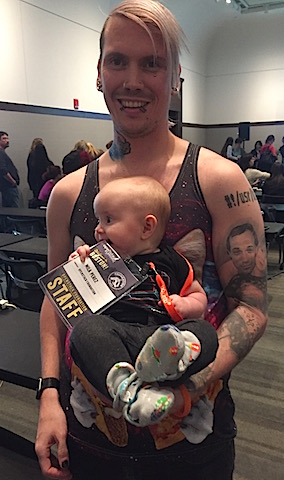 Working with dad Mike Perez, she recently co-authored a patch that removed deprecated binary code from Nova. He says while it's too early to chart her course as a programmer, working with OpenStack is teaching her valuable lessons about participating in the open source community.
"If I can do it, anyone can," Mila gurgled as her dad moved for a diaper change.
So far her biggest obstacle has been not drooling on the key board. "She gets excited about simplifying OpenStack," Mike, cross-project developer coordinator at The OpenStack Foundation, adds.
Latest posts by Superuser
(see all)