Right now, open infrastructure operators face a challenge: hardware diversification in compute, storage, and networking architectures including GPUs, FPGAs, ARM to meet performance, economic, latency, and power requirements is becoming more prevalent. 
To address these challenges, the OpenStack Multi-Arch special interest group (SIG) published a report today detailing the development work occurring so OpenStack can have better integration with different CPU architectures.
Discussions started from supporting ARM64 only and soon adopting ideas to support other CPU architectures as the members found most CPU architecture support status are facing the same problems and require very similar changes (in a lot of cases, it requires the same set of changes). From there, the SIG became the best place to gather experiences from one CPU architecture support to another. Those experiences can be documented and provided to the entire OpenStack community and to users who might be interested. After the Open Infrastructure Summit Shanghai in November 2019, the Multi-Arch SIG was founded to support such goals. The SIG is a place for collaboration and extends across affiliations, and everyone is invited to join and help solve these challenges together.
Multi-arch is a convenient name for the effort to have OpenStack work on any (desired) architecture. There are many distinct areas of focus within this effort. The Multi-Arch SIG Report details the ongoing work in the community, including progress around ARM64 unit test coverage, Python wheels support for ARM64, scenario tests for ARM64 (all tests passed!), various ppc64le efforts, and cross community efforts with communities like Kubernetes and OpenEuler. 
Join the Multi-Arch SIG! 
The SIG hopes to help the community to reach better support for multi-arch, therefore we hope to have more help, more hands, and more resources to achieve that goal.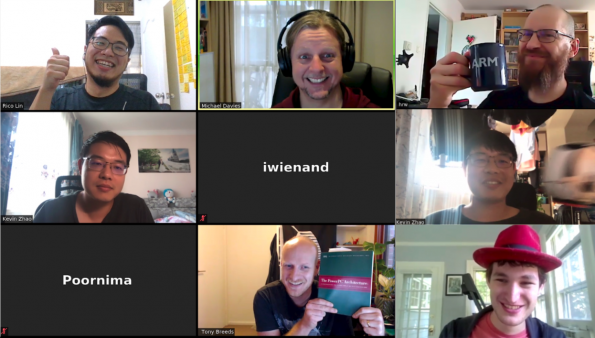 Please join the SIG at the upcoming PTG (Check out the schedule and etherpad).
We have a SIG etherpad that launched on day one of the Multi-Arch SIG and will keep updated information and links on it. Also, you can go check on the Etherpad from the meeting of the Multi-Arch SIG at the virtual PTG in 2020. Those two etherpads should give you good initial information about this SIG and what this SIG is working on.
Read the full OpenStack Multi-Arch SIG report. 
Latest posts by Allison Price
(see all)