Each release cycle, OpenStack project team leads (PTLs) introduce themselves, talk about upcoming features for the OpenStack projects they manage, plus how you can get involved and influence the roadmap.
Superuser will feature these videos weekly; once they're all published you can also catch them on the OpenStack Foundation YouTube channel. Our first round of interviews covers Swift and Ironic.
Swift
What: Swift, the OpenStack Object Store project
Who: John Dickinson, PTL. Day job: director of technology, SwiftStack.
Burning issues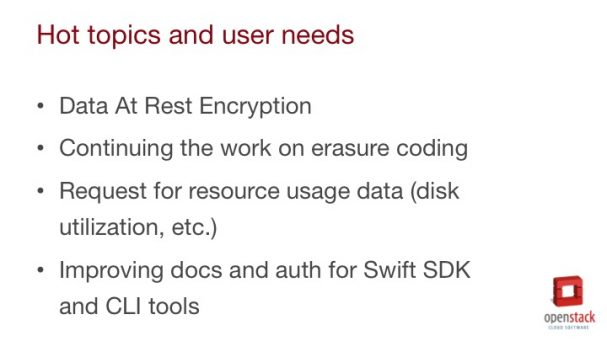 Of these he says, "Encryption is something we're spending a lot of time on now. It's not a new topic but something that's been in progress for six months….[we're] trying to implement a way operators can encrypt all of the data stored in the clusters so they meet requirements for certain kinds of information —personally identifiable information, financial records etc. So to lower the barriers for adoption, that's one of the things we're working on."
What's next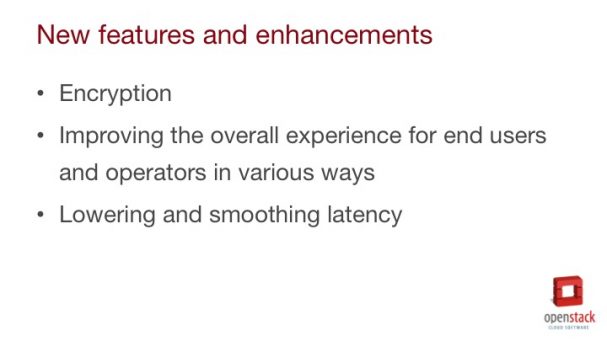 "We spend a lot of time on improving — in various ways — overall experience for end-users and operators. Specifically around lowering latency, smoothing out latency when clusters are under load…"
What matters in Mitaka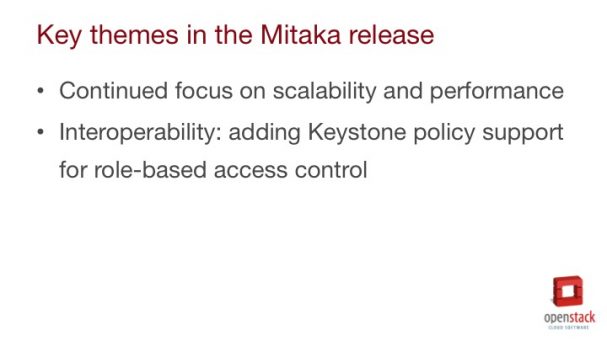 Get involved!
Use Ask OpenStack for general questions
For roadmap or development issues, subscribe to the OpenStack development mailing list, and use the tag [swift]
Participate in the weekly meetings: Wednesday at 2100UTC in #openstack-meeting on freenode IRC
Ironic
What: Ironic, OpenStack's Bare Metal Provisioning Program.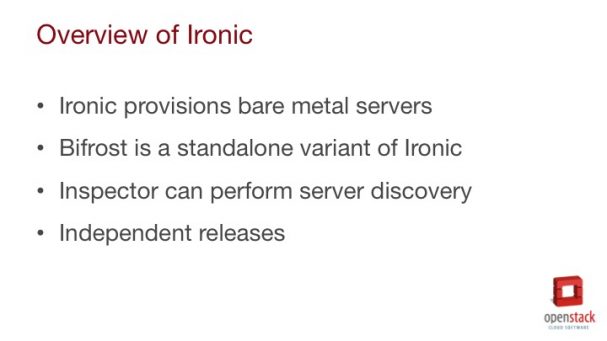 Ironic moves on an independent release schedule. About that, Rollenhagen said: "It took us awhile with Liberty to get our first release out, and within a month-and-a-half we had two more releases. The second of which had something like 30 or 40 bug fixes."
Who: Jim Rollenhagen, PTL. Day job: software developer, Rackspace.
Burning issues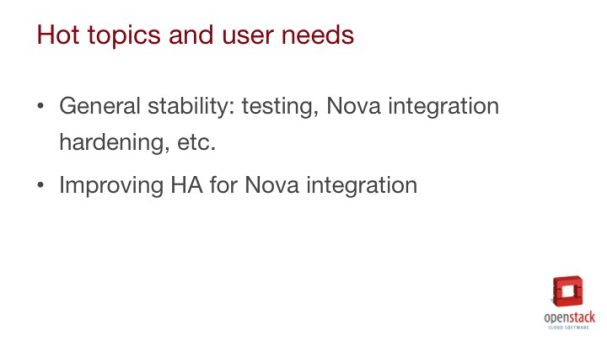 What's next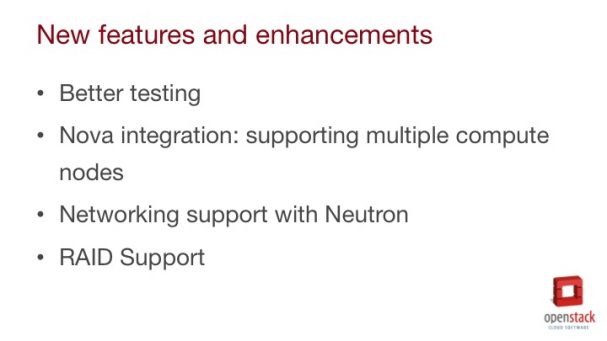 What matters in Mitaka:
Overall: scalability, resiliency and third-party testing for all drivers.
About the drivers, he added: "That's going to be huge for us, ensuring that those all work as expected for our users."
Get involved!
Use Ask OpenStack for general questions
For roadmap or development issues, subscribe to the OpenStack development mailing list, and use the tag [ironic]
Participate in the weekly meetings: The one-hour weekly meetings start at 1700 UTC on Mondays, held in the #openstack-meeting-3 room on irc.freenode.net
Cover Photo // CC BY NC
Latest posts by Nicole Martinelli
(see all)