Each release cycle, OpenStack project team leads (PTLs) introduce themselves, talk about upcoming features for the OpenStack projects they manage, plus how you can get involved and influence the roadmap.
Superuser will feature these summaries of the videos weekly; you can also catch them on the OpenStack Foundation YouTube channel. This round of interviews covers Nova and Kuryr.
Nova
What Nova, OpenStack's compute service. The project aims to implement services and associated libraries to provide massively scalable, on demand, self-service access to compute resources, including bare metal, virtual machines, and containers.
Who John Garbutt, PTL. Day job: principle engineer, Rackspace.
Burning issues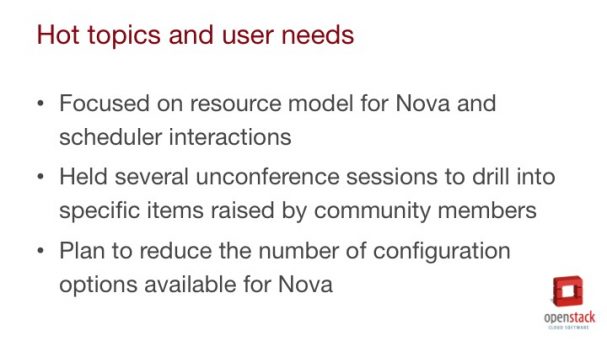 Among the major highlights of Nova teamwork in Tokyo: "We have an amazing number of config options, at least 800," Garbutt says. "We did get all of those down, we did work out what they do and get that documented." Many smaller issues were hashed out, too, including Among the smaller issues, he says "we have a notification system to integrate with internal systems we found a way of versioning that, so we can that to a better state and get some documentation for it."
Garbutt says there were a "whole heap of interesting things" discussed as the Nova team gets more involved in cross-projects. One highlight, he added, was working with people from Trove and other projects where they need to use Nova and protect the server they have running with Nova.
What's next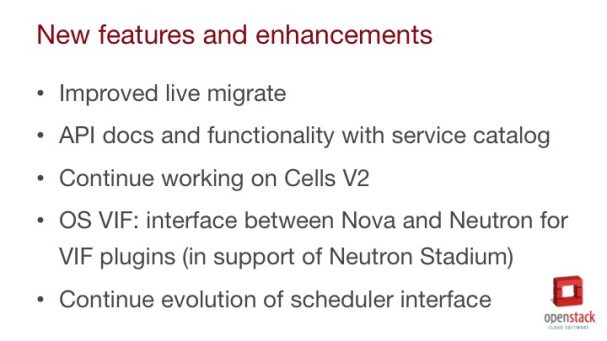 What matters in Mitaka: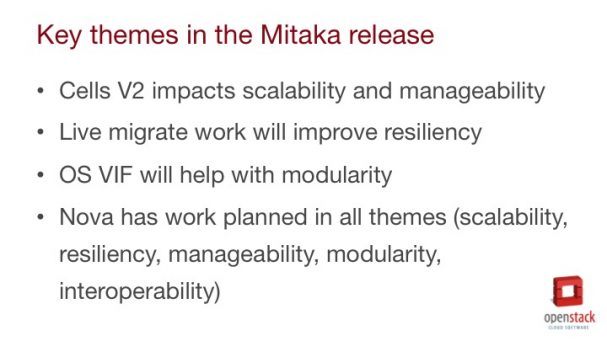 "Quite a few things that we have [for Mitaka] carried over," he says. "These are multi-cycle issues that take time."
Get involved!
Use Ask OpenStack for general questions
For roadmap or development issues, subscribe to the OpenStack development mailing list, and use the tag [nova]
Participate in the weekly meetings: Thursdays alternating 14:00 UTC (#openstack-meeting) and 21:00 UTC (#openstack-meeting).
In addition to a project-wide Nova gathering each week, there are some sub-teams — check the Nova wiki for more information.
Kuryr
What
Kuryr is a Docker network plugin that uses Neutron to provide networking services to Docker containers. It is available standalone and in a containerized way, making it possible to use the common Neutron plugins to plug the containers into the Neutron networking. Read more about the name and how it got started here on Superuser.
Who Gal Sagie, PTL. Day job: open source software architect at Huawei.
Burning issues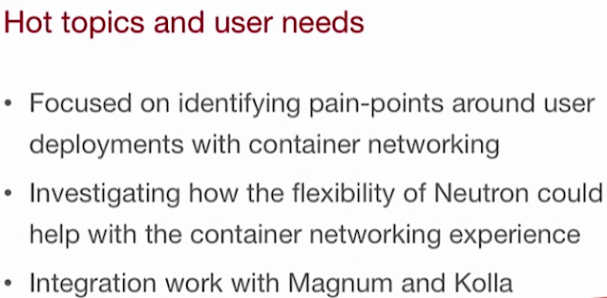 What's next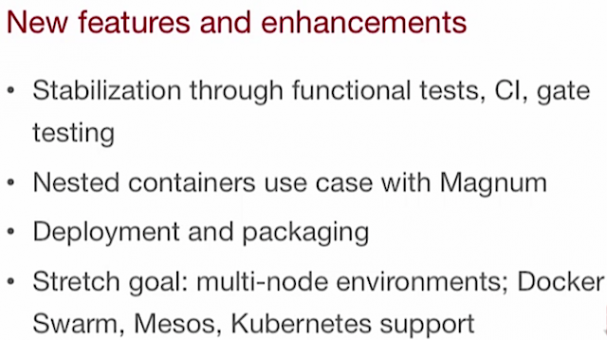 "What we are doing is bridging between all these these different container models like Docker and Kubernetes," he says. "Our top priority is manageability and simplifying the way users deploy containers and networking in a mixed OpenStack environment."
What matters in Mitaka
What they have found by talking to users, he says, is that people appreciate the flexibility that Neutron provides. They want to reduce the complexity of the networking solution but they are looking for the keeping the features they already use.
Cover Photo: OpenStack Foundation
Get involved!
Use Ask OpenStack for general questions
For roadmap or development issues, subscribe to the OpenStack development mailing list, and use the tag [kuryr]
Participate in the meetings:
Every two weeks (on odd weeks) on Tuesday at 0300 UTC in #openstack-meeting-4 (IRC webclient)
Every two weeks (on even weeks) on Monday at 1500 UTC in #openstack-meeting-4 (IRC webclient)
Latest posts by Superuser
(see all)