On September 19th, in the theatre of Bussum in the Netherlands, the first ever OpenStack Conference Benelux Edition took its course. Over 350 registered users from Luxembourg, Belgium and the Netherlands gathered to update their knowledge and expand their OpenStack network. Or, as Alan Clark, OpenStack Board Member and opening speaker, put it in his opening speech: To join the fun that OpenStack is!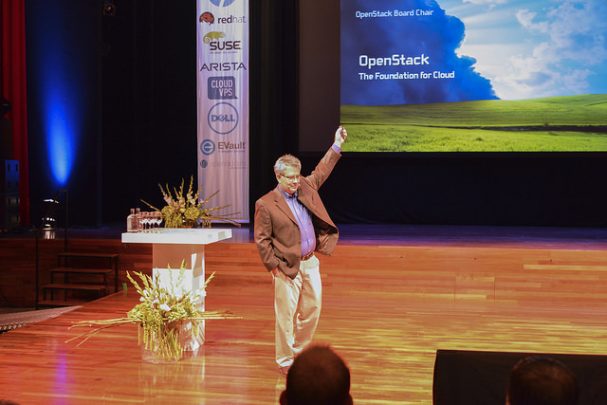 In the afternoon Eric Kessels, CTO of Fairbanks, founding partner of this conference, illustrated the fun and the wide spread application of OpenStack with some user stories from the Netherlands. During this break out session, Eric linked the results of the OpenStack Customer Survey to the ample experience Fairbanks gained in the past 4 years implementing OpenStack for different use cases. Most interesting in all of these use cases Eric shared with the attentive audience, was the modest scale of the organizations that can benefit from OpenStack. Confirming the mission statement of the OpenStack Foundation, that OpenStack provides a cloud platform that is useful 'regardless of size'.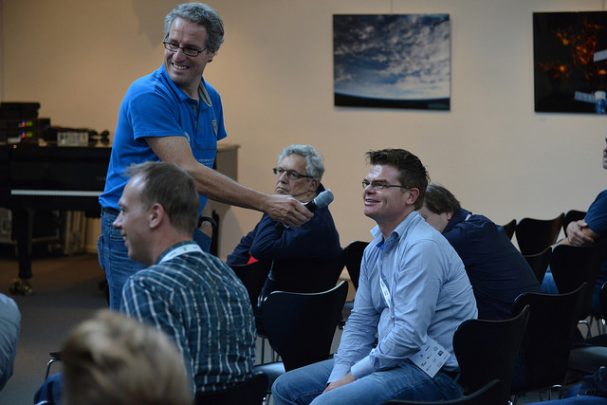 Cost savings as a business driver in Healthcare
The first user story Eric shared, was Woonzorg Nederland, a housing cooperative for the Dutch healthcare market. Coping with shrinking budgets, Woonzorg was looking for a way to add flexibility to the desktop and server environment, while on the other hand lowering costs in system management and software licenses. Fairbanks realized a virtual desktop environment based on OpenStack.
Woonzorg Nederland: Deployment details
Type: Consulting
Version OpenStack: Grizzly
Distribution: Ubuntu, deployed with MAAS/JuJu
Storage: Local storage, RAID 5, 6x600GB SAS
Hardware: DELL, 2x 4core CPU, 64GB ram per server, 4 servers, 3 compute servers and 1 management
Coping with ever expanding need (and costs) for storage 

Second, Eric talked about a Dutch engineering company, Witteveen & Bos. Their international projects demand that their digital architectural and technical design documentation is round the clock available from all over the world. It creates a never ending growing demand of storage expansions. Fairbanks realized a cost saving, flexible, high available storage platform based on white label hardware, OpenStack and Ceph.
Witteveen & Bos.: Deployment details
Type: Implementation project
Version: OpenStack Grizzly
Distribution: Ubuntu, deployed with MAAS/JUJU
Storage: CEPH – Netto 40 TB – ISCI
Hardware: HP 6 storage nodes and 3 compute nodes, 2 sites
Avoiding vendor lock-in
The third user story tells the remarkable case of one of the largest breeders and propagators in the Chrysanthemum sector, Dekker Chrysanten. As a small but very successful entrepreneur, Dekker Chrysanten, likes to take matters in their own hands. And therefore took the opportunity to avoid vendor lock-in when the organization needed to expand and replace their storage hardware. Fairbanks realized this by building a Ceph-based white label storage solution and saved Dekker Chrysanten serious amounts of purchasing and recurring maintenance costs.
Dekker Chrysanten: Deployment details
Type: Implementation project
Version OpenStack: IceHouse
Distribution: Ubuntu, deployed with MAAS/JuJu
Storage: NFS, host 1 server with 6x148GB SAS
Hardware: 1 X HP: 2×6 core CPU, 256GB ram (Compute node) 1 X HP 2×4 core CPU, 32 GB ram (Storage node) 
Software defined media datacenter
The fourth use case was the story of a large international broadcasting and media management corporation at the MediaPark in Hilversum, The Netherlands. This company needs to cut costs of the media handling and broadcasting dramatically in order to stay competitive. Up till now all media handling, enrichment and broadcasting could only be done on highly proprietary video hardware. Furthermore, the software that is developed in-house could never be tested in a representative environment. Fairbanks helped the company by realizing a software defined datacenter where proprietary video hardware can be replaced by generic hardware, and software developers can manage representative development and testing environment. This contributes to the competitiveness of the organization by cutting costs in the datacenter and improving quality of the software.
Check out a video of Eric Kessels talking about OpenStack implementations in Production in the Netherlands.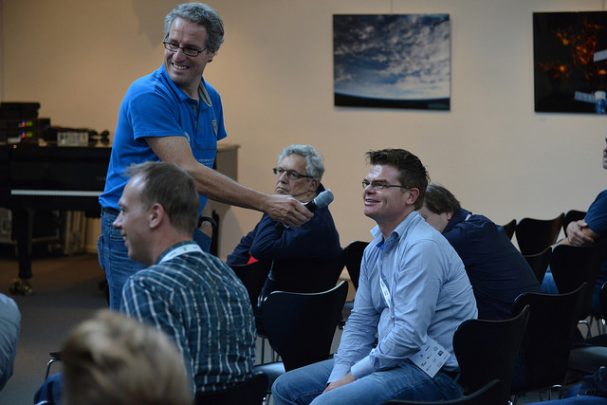 Latest posts by Ben van der Vegt
(see all)