OpenInfra Live is a weekly hour-long interactive show streaming to the OpenInfra YouTube channel on Thursdays at 14:00 UTC (9:00 AM CT). Episodes feature more OpenInfra release updates, user stories, community meetings, and more open infrastructure stories.
The OpenStack community released Antelope, the 27th version of the world's most widely deployed open source cloud infrastructure software, this week. Join us to learn about the latest from community leaders about what was delivered in Antelope and what we can expect in Bobcat, OpenStack's 28th release targeting October 2023.
Speakers: Carlos Silva, Rajat Dhasmana, Sylvain Bauza, Jay Faulkner and Kendall Nelson
Next Episode on #OpenInfraLive
In the "Large Scale Ops Deep Dive" series, a panel of OpenStack operators invites special guests to talk about their deployment and discuss their operations. For this episode, our guest will be Guillaume Allard from Société Générale, one of France's largest banks.
Tune in on Thursday, April 6 at 14:00 UTC (9:00 AM CT) to watch this #OpenInfraLive episode: Large Scale Ops Deep Dive: Société Générale
You can watch this episode live on YouTube and LinkedIn. The recording of OpenInfra Live will be posted on OpenStack WeChat after each live stream!
Program your own OpenInfra Live episode! 
Enjoyed this week's episode and want to hear more about OpenInfra Live? Let us know what other topics or conversations you want to hear from the OpenInfra community this year, and help us to program OpenInfra Live!
Catch up on the previous OpenInfra Live episodes on the OpenInfra Foundation YouTube channel, and subscribe to the Foundation email communication to hear more OpenInfra updates!
Like the show? Join the community! 
If you are running OpenInfra at scale or helping your customers overcome the challenges discussed in this episode, join the OpenInfra Foundation to help guide OpenStack software development and to support the global community.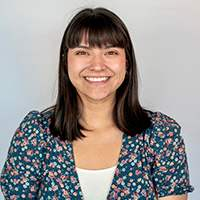 Latest posts by Kristin Barrientos
(see all)