Spotlight On: The OpenInfra Summit is Two Months Away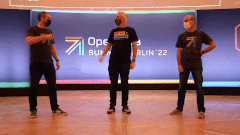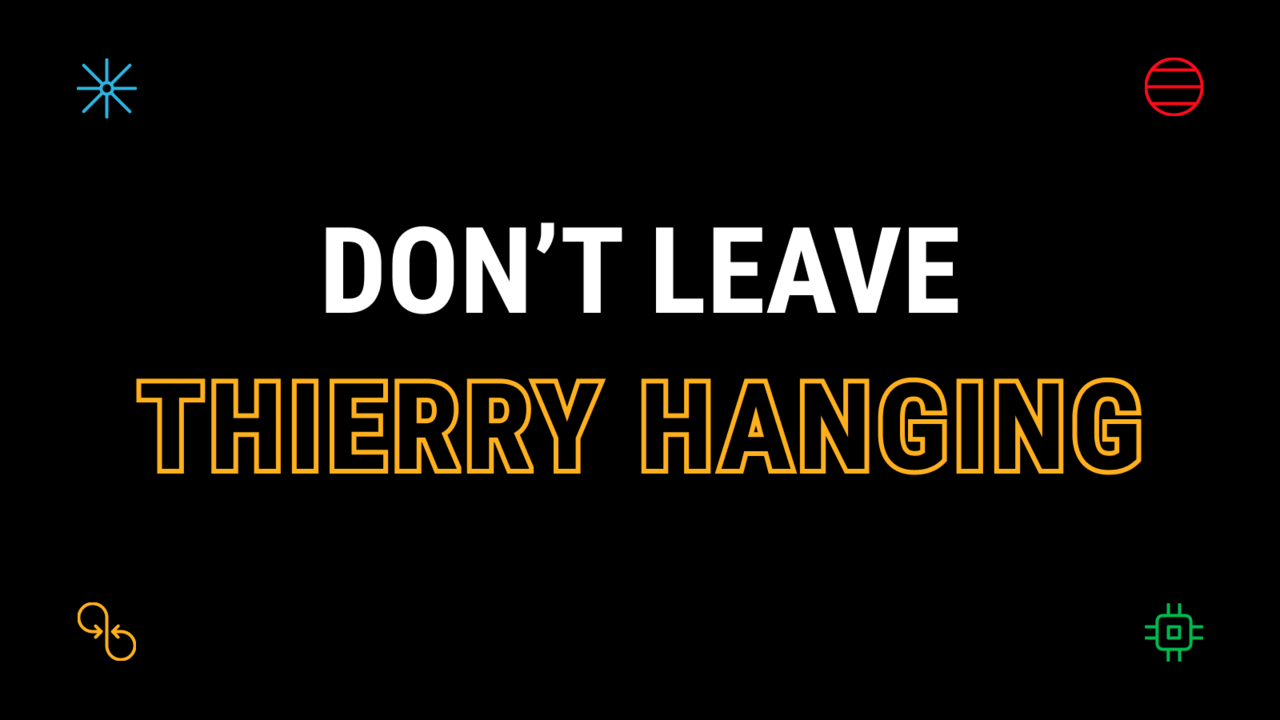 You see that guy on the end?! Yeah, that one. 
That's Thierry Carrez, the general manager of the OpenInfra Foundation.
To this day, Thierry is still waiting for someone to continue the fist-bump chain. This is your opportunity to join Thierry for a fist bump at the upcoming OpenInfra Summit in Vancouver, Canada on June 13-15 (that's just two short months away 😬).
The annual OpenInfra Summit is your opportunity to collaborate directly (and fist bump 🤜 🤛) with the international community of people building and running open source infrastructure. The OpenInfra Summit will be a limited-capacity, sellout event and tickets are going fast, so reserve your seat now! 

Kata Containers: The speed of containers, the security of VMs
Elections for the Kata Containers Architecture Committee are currently underway! There are four seats available, if you are interested in running for a seat or are curious how elections work, check out the official Spring 2023 elections document for more information.
The OpenDev team recently upgraded Gerrit from version 3.6.4 to 3.7.2. If you have feedback for the new version of Gerrit please let us know. We will happily help pass that information upstream.
OpenStack: Open source software for creating private and public clouds
Interested in getting involved in Nova, Neutron, Cinder or other OpenStack service teams? Well, the PTG that is co-located with the OpenInfra Summit is a good place to start! Many of the service teams will be meeting there! Stay tuned to the PTG site for the complete list of teams that will be participating!
StarlingX: A fully featured cloud for the distributed edge
Zuul: Stop merging broken code
Learn more about Zuul at the OpenInfra Summit in Vancouver, meet project maintainers and talk to companies offering services and support. Visit the Acme Gating sponsor booth to find out how they're helping large and small organizations accelerate the pace of development while improving code quality.
Hear from the Organizations Supporting the Foundation
Meet the Newest Members
A huge welcome goes out to our newest OpenInfra Silver Member, Encora!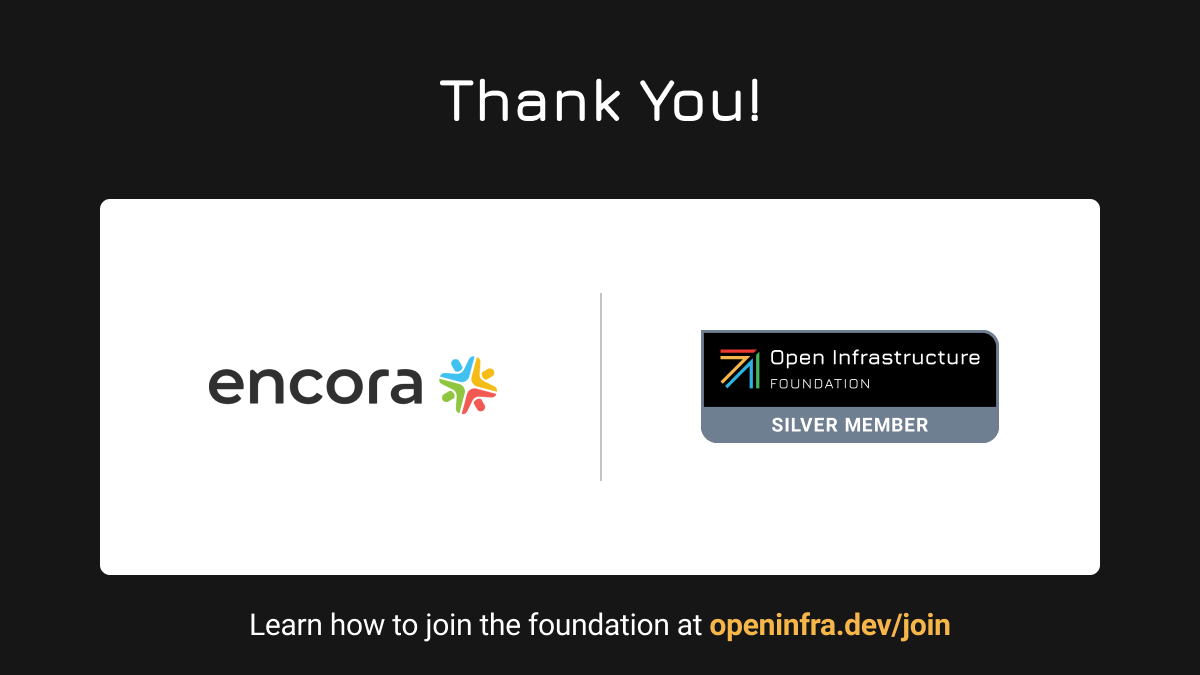 Who's hiring?
If your organization is a Member of the OpenInfra Foundation or a Sponsor of the OpenInfra Summit and you're hiring, please email [email protected] to let us know. We will highlight your organization's available positions to be more visible to qualified candidates on-site.
The OpenInfra Summit Marketplace!
The OpenInfra Summit will feature three days of opportunities to meet and collaborate with the organizations supporting the success of the OpenInfra Summit. Come meet the organizations active in the ecosystem to hear about their products, check out who is hiring and of course get some swag during the OpenInfra Summit, June 13-15!
Does your organization want to be included in the OpenInfra Summit Marketplace? Talk to Jimmy to discuss collaboration opportunities and Marketplace listing!
Meet the Organizations Sponsoring the OpenInfra Summit
A huge thank you goes out to the sponsors for the upcoming OpenInfra Summit, June 13-15, 2023. Learn more about how your organization can support the OpenInfra Summit.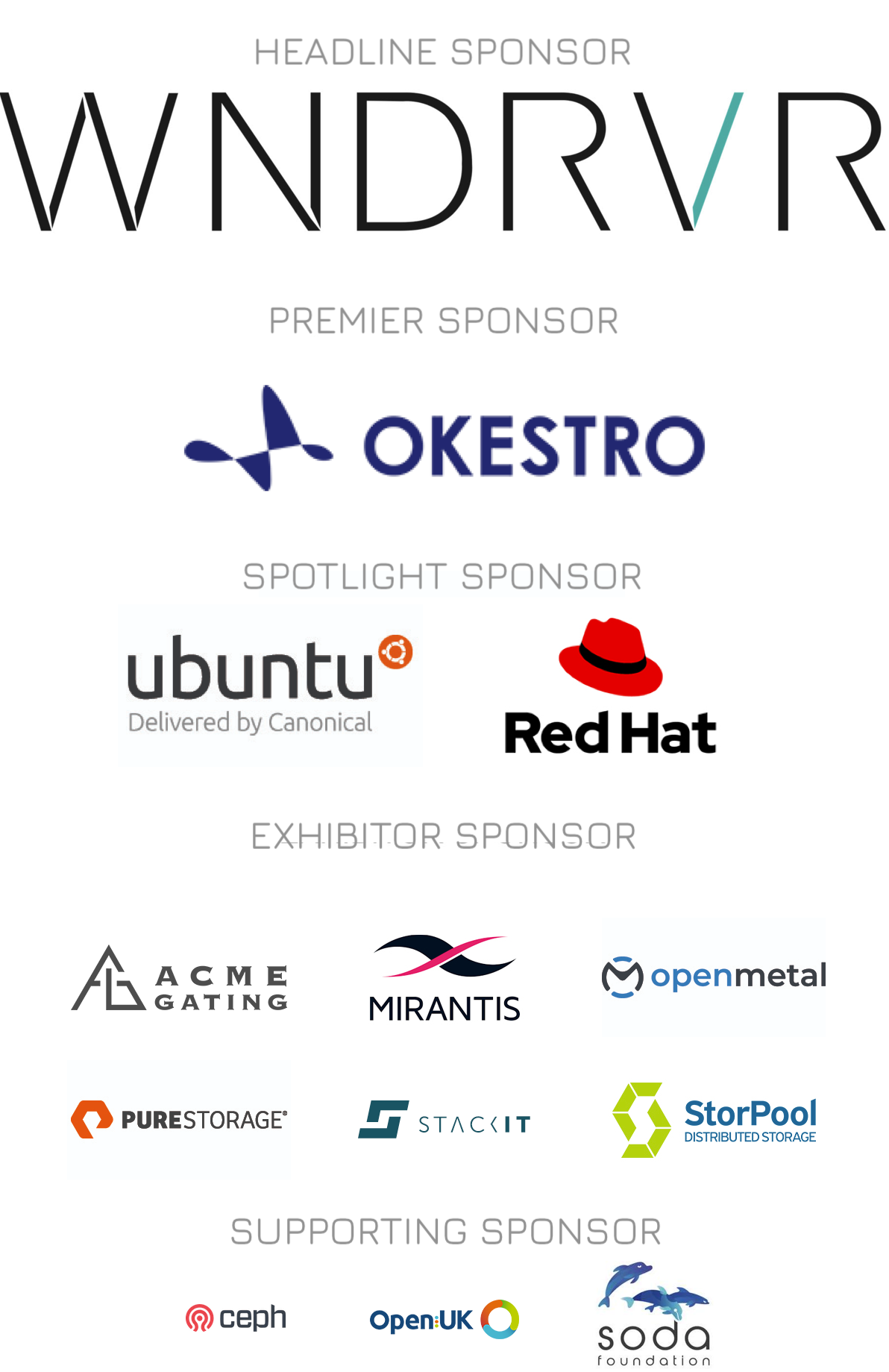 Upcoming OpenInfra and Community Events
Looking for local or global events? Check out what OpenInfra community events are coming up! For more information about OpenInfra community events, please contact [email protected].
Questions / Feedback / Contribute
This newsletter is written and edited by the OpenInfra staff to highlight open infrastructure communities. We want to hear from you! If you have feedback, news or stories that you want to share, reach us through [email protected]. To receive the newsletter, sign up here.
Latest posts by Helena Spease
(see all)