OpenInfra Live is a weekly hour-long interactive show streaming to the OpenInfra YouTube channel on Thursdays at 15:00 UTC (9:00 AM CT). Episodes feature more OpenInfra release updates, user stories, community meetings, and more open infrastructure stories.
In the "Large Scale Ops Deep Dive" series, a panel of OpenStack operators invites special guests to talk about their deployment and discuss their operations.
For this episode, our guests will be Benjamin Fuhrmann and Stanislav Dmitriev from Ubisoft, the famous video game publisher.
Next Episode on #OpenInfraLive
Members of the OpenStack community will introduce how Cyborg, an OpenStack project, aims to provide a general-purpose management framework for acceleration resources such as GPU, FPGA, NVMe SSDs, SmartNIC and so on. 
Tune in on Thursday, February 16 at 15:00 UTC (9:00 AM CT) to watch this #OpenInfraLive episode: Nvidia GPU management by Nova and Cyborg.
You can watch this episode live on YouTube, LinkedIn and Facebook. The recording of OpenInfra Live will be posted on OpenStack WeChat after each live stream!
Program your own OpenInfra Live episode! 
Enjoyed this week's episode and want to hear more about OpenInfra Live? Let us know what other topics or conversations you want to hear from the OpenInfra community this year, and help us to program OpenInfra Live!
Catch up on the previous OpenInfra Live episodes on the OpenInfra Foundation YouTube channel, and subscribe to the Foundation email communication to hear more OpenInfra updates!
Like the show? Join the community! 
If you are running OpenInfra at scale or helping your customers overcome the challenges discussed in this episode, join the OpenInfra Foundation to help guide OpenStack software development and to support the global community.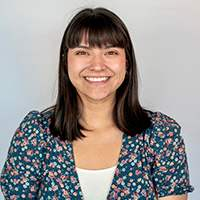 Latest posts by Kristin Barrientos
(see all)