A broken leg or an allergic reaction to antibiotics may follow you around for life, but the medical records that could help save your life are often stuck in someone else's hands. Team Sensemaya recognized this problem in Mexico and made it the focus of its winning app this weekend at the OpenStack app hackathon in Guadalajara.
Sensemaya sought to tackle a problem known as the "golden hour," the period of time critical to rendering medical aid in emergency situations. The application allows patients to take ownership of their medical records, making them readily available to different doctors and first responders, so they can render better medical care.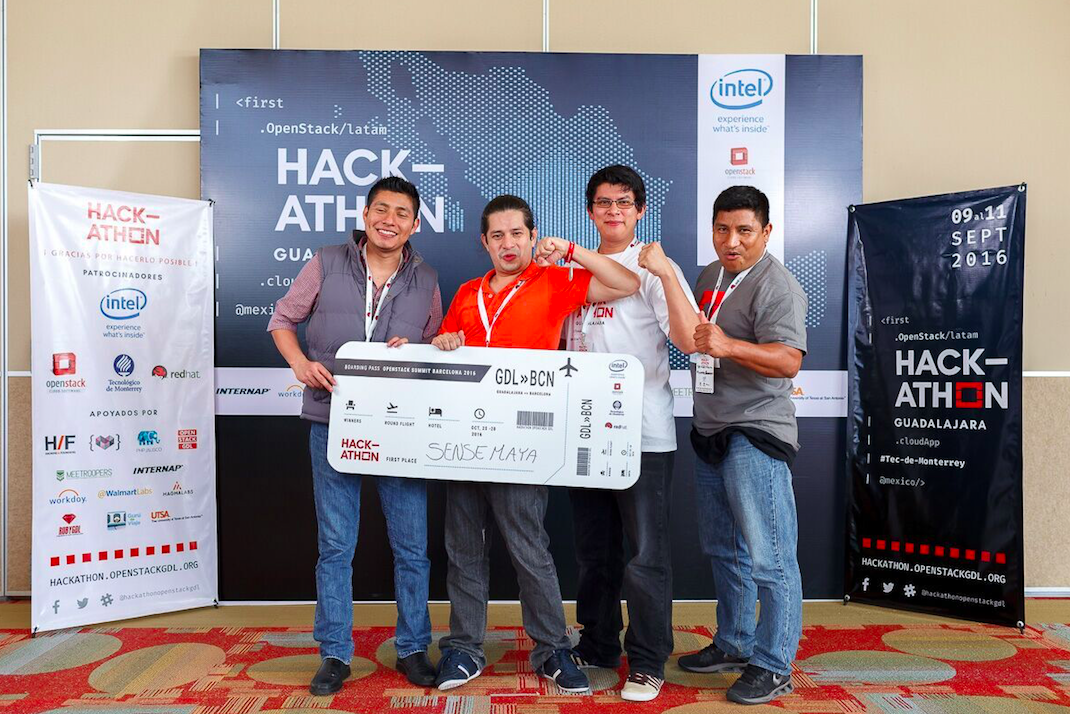 Twenty teams set up camp at an app hackathon in Guadalajara this weekend to compete for a trip to the OpenStack Summit Barcelona. More than 100 developers, 20 mentors, five judges, organizers and onlookers gathered for three days at the Tecnologico de Monterrey Campus in Guadalajara, Mexico, to test their application development skills on OpenStack.
Ranging from an app using peer-to-peer lending at low interest rates, taking into account credit scores and community ratings enabling citizens to an app using QR codes and specially designed flashcards to help visually impaired people learn new languages, the projects were judged by a five members of a community panel including event organizers, board member, Edgar Magana and working group leader, Carol Barrett.
The winning team, Sensemaya traveled from Mexico City to create an application designed to make medical records immediately available to first responders and doctors via the cloud, smartphones and wearables. Among five finalists, Sensemaya took home the grand prize, earning a trip to the OpenStack Summit in Barcelona where its members will be showcasing the app.
Congratulations to team sense maya winners of @OpenStackHack #HackOSMx @OpenStackGDL #cloud #OpenStack #appdev pic.twitter.com/QZ6RjMODZS

— Cesar Lara (@cesarlarag) September 11, 2016
In just 40 hours, the team of four university students and tech workers designed a platform in which smartphones and low-cost wearable devices are tied to medical records in the cloud, giving caregivers access using Bluetooth and NFC. They used the OpenStack Nova, Neutron, Keystone, Swift and Shade services for the application, along with Node.js, MongoDB, Java and Angular.
Catch a quick glimpse of the Guadalajara Hackathon in the video snapshot below.
http://youtu.be/aSj7h04C_eE
Latest posts by Allison Price
(see all)