You won't want to miss the OpenStack Summit in Tokyo, October 27-30.
Japan exempts just 67 countries from obtaining visas, making the road to Tokyo a little bit longer for the rest of us. Here's a complete list of exempt countries from the Ministry of Foreign Affairs of Japan.
If you need a visa, our best piece of advice is to start now. The visa application process for Tokyo will require more time than any of the previous summits — two of the steps require waiting for documents via snail mail. To ensure enough time, complete the visa request support forms needed in step 2 by mid-September.
Here's our breakdown of the process.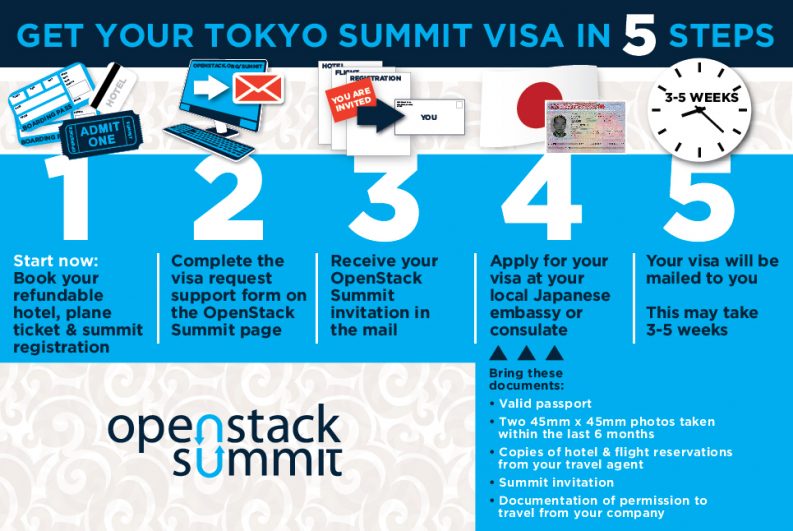 Graphic by Eric Powers for the OpenStack Foundation.
Tokyo travel support program
If you also need funds to get you to the Summit, apply for travel and support. For each OpenStack Summit, the Foundation assists key community members with travel. Contributors to OpenStack (developers, documentation writers, organizers of user groups around the world, Ask moderators, translators, project team leads, code reviewers, etc.) are invited to submit a request — here are some tips for applying. Applications for travel support close August 10. You can apply here.
Cover Photo by
Paul Davidson // CC BY
NC
Latest posts by Superuser
(see all)