Who do you think should win the 2021 Superuser Awards?
It's time for you to help determine the winner of the 2021 Superuser Awards! The annual Superuser Awards is to recognize organizations that have used open infrastructure to improve their business while contributing back to the community.
This year, the Superuser Awards winner will be announced at the OpenInfra Live: Keynotes, November 17 – 18th! This will be the best opportunity for the global community to get together this year to hear about all things OpenInfra. Registration is free and is now live, so get your virtual ticket today and join us for Keynotes!
OSISM GmbH is one of 11 nominees for the Superuser Awards. Check out why its team getting nominated and support them on Twitter!
Who is the nominee?
OSISM GmbH
How has open infrastructure transformed the organization's business? 
We have been doing OpenStack for over 5 years. In the beginning Christian, the founder of the company, alone. In the meantime with almost 10 people. And do it all transparently and openly as true open source projects (4 opens). Based on various OpenStack upstream projects.
Meanwhile, we are very much involved in the Gaia-X world, especially in the Sovereign Cloud Stack project. A project sponsored by the Federal Ministry of Economics in Germany. And even build in a supercomputer based on OpenStack. Without open infrastructure, this would not have been possible for us.
How has the organization participated in or contributed to an open source project?
We've been doing open source as a company since the beginning. Christian has been working on OpenStack for over 10 years. OpenStack is clearly our focus when working on open source and that's where we invest most of our time. We also make all parts of our product (OSISM) available as open source. And participate in everything around it. Meetups, conferences, reviews, … For example, Christian was the founder of one of the first Meetups for OpenStack in Germany and filled the ambassador role for Europe for many years. Just now it is a bit difficult because of the pandemic. But we are very much looking forward to seeing many faces again in Berlin next year.
What open source technologies does the organization use in its open infrastructure environment?
OpenStack, OpenStack, OpenStack and Ceph. These are our core components. Since we work with Kolla also a lot of Docker and Ansible. Linux as the operating system, of course. And many more open source projects. Like Netbox, Mariadb, RabbitMQ. We also try to be involved in everything we use. In any form. Open Source lives from participation and unfortunately too few people do that.
What is the scale of your open infrastructure environment?
Our own environment, the Betacloud, is quite small. 2 racks full of systems. Primarily used for test environments and CI/CD. The environments of our customers are much larger. For example, Plusserver's new cloud uses our product as baseline. And we are helping to build a supercomputer that will later contain thousands of compute nodes as number crunchers.
What kind of operational challenges have you overcome during your experience with open infrastructure?
I think in the beginning the upgrades of OpenStack caused us a lot of problems. We have a very good handle on that by now. In the beginning, the packaging was also strange. For example, Christian created the packages for SUSE Linux Enterprise Server at the very beginning and it was still all very dynamic. Containers have improved that a lot. We now use everything directly from the sources. In the meantime, everything is actually running smoothly. No major construction sites. Full automation is currently our goal and we are working intensively on this.
How is this team innovating with open infrastructure? 
We were able to grow from 1 employee to almost 10 employees by now. That's great and it's nice to create jobs and allow people to work on Open Source software.
 One of the biggest problems independent of our own environment is the chaos of different OpenStack variants out there with other vendors/cloud service providers. Everything is different. With many adjustments. That needs to become more consistent, and we're working on that as part of Gaia-X and the Sovereign Cloud Stack project.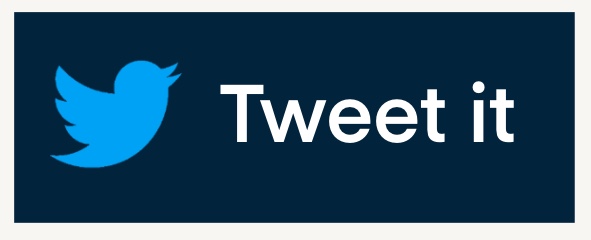 The Superuser Editorial Advisory Board will review the nominees and determine the finalists and overall winner after the community has had a chance to review the nominees. Stay tuned!
Latest posts by Superuser
(see all)