Who do you think should win the 2021 Superuser Awards?
It's time for you to help determine the winner of the 2021 Superuser Awards! The annual Superuser Awards is to recognize organizations that have used open infrastructure to improve their business while contributing back to the community.
This year, the Superuser Awards winner will be announced at the OpenInfra Live: Keynotes, November 17 – 18th! This will be the best opportunity for the global community to get together this year to hear about all things OpenInfra. Registration is free and is now live, so get your virtual ticket today and join us for Keynotes!
InMotion Hosting is one of 11 nominees for the Superuser Awards. Check out why its team getting nominated and support them on Twitter!
Who is the nominee?
ORock Technologies
How has open infrastructure transformed the organization's business? 
Since our founding, ORock recognized that commercial and government organizations need proprietary-cloud alternatives with enhanced security, flexibility and cost savings.   
ORock is highly competitive with much larger cloud companies because it has the support of talented OpenStack contributors. ORock offers key cloud services to customers at impressive delivery speeds. In the last year, we successfully migrated from Rocky to Wallaby, and the team is testing Xena in staging. 
Adopting open-source platforms and leveraging an agile development culture, ORock offers a unique collaboration option to global tech leaders like HPE, Lockheed Martin, Intel and SambaNova. Together, we bring cutting-edge solutions such as AI cloud and hardened security advancements to our customers.
How has the organization participated in or contributed to an open source project?
One key example is our early work on FIPS. The ORock cloud is required to run in FIPS mode to satisfy strict government and DoD security guidelines. The ORock team was FIPS compliant and actively worked on patches with each release that were shared with the OpenStack community 3 years before Wallaby was released. 
Since 2017, the ORock team has actively participated in community events, communications, and most importantly, provided significant feedback on features, bugs and submitted code to projects such as Nova & Cinderclient.
ORock's own Donny Davis was recognized as a 2019 Superuser nominee for his work on his OpenDev CI project that he shared with the community. Donny and the ORock team continue to bring that spirit of collaboration and innovation to core ORock cloud service.
What open source technologies does the organization use in its open infrastructure environment?
ORock is committed to providing as many open-source components to our customers. We continue to update our roadmap to expand our service offerings. Below is a sample list of technologies that power our cloud and made available to our customers. 
Compute/Network: Nova, Neutron & OpenvSwich

 Storage: Ceph & Cinder

 Containerization: Docker Kubernetes, Podman, OpenShift, OKD

 Databases & Database Service: Trove, InfluxDB, MariaDB, MySQL & PostgreSQL

 Automation: Ansible & Horizon

 Reporting & Monitoring: Zabbix, Grafana, Telegraph

 Identity & Key Management: Keystone & Barbican

 Load-balancing: Octavia

 Auto-scaling: Heat, AODH, Ceilometer

 DNS: Designate
What is the scale of your open infrastructure environment?
ORock is an exclusive open-source and OpenStack cloud running 4 U.S. and 1 EMEA based data centers. Our clouds are all FIPS compliant and back Barbican with FIPS level 3 HSM hardware. Running on the latest Gen 10 hardware, our cloud comprises over 1,500 cores and is growing. 
ORock leverages Ceph to offer customers block and object storage with encryption at rest and maintains a capacity of over 10 petabytes, with near-term plans to significantly expand that capacity.
 Our cloud supports multi-100 gigabit node interconnections and in the case of one DoD customer, we support between 5K-7K instances a day. Additionally, ORock works with industry leading partners to seamlessly integrate GPU and next-generation acceleration hardware to support AI/ML, secure runtime environments and containers.
What kind of operational challenges have you overcome during your experience with open infrastructure?
Security is a top priority for ORock and our customers. We have implemented an OpenStack security process to harden our infrastructure aligned with the government and commercial regulatory compliance. We conduct a standard monthly patch cycle to reinforce our infrastructure security. We have live migrations and move customers around to reduce dynamic downtime to zero to meet our customers' SLAs.
Up until Wallaby, we had to roll our own versions of OpenStack components to support FIPS standards. Because ORock runs a public cloud that is super stringent with security, we were running the FIPS standards for 3 years before OpenStack introduced it to the community. Beyond that, we continuously work to automate deployments and keep everything standard as we make changes.
How is this team innovating with open infrastructure? 
Driven by our unique customer base, ORock is often at the leading edge of innovation. We use the latest versions of open infrastructure code in our customer-facing applications and services to offer our customers the highest security, best performance and the greatest product features and capabilities.
Because of OpenStack, it allows us to work with companies like SambaNova Systems to host their complete AI software-hardware equipment in our data centers as well as Lockheed Martin and Intel to offer a hardened security solution that delivers bare metal-like deterministic performance in a VM. We are deploying our open source solutions, including edge computing, to highly-regulated industries. We are also working with a DoD agency to provide a FedRAMP-hardened CI/CD pipeline for them.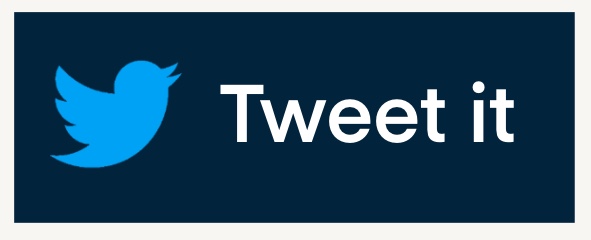 The Superuser Editorial Advisory Board will review the nominees and determine the finalists and overall winner after the community has had a chance to review the nominees. Stay tuned!
Latest posts by Superuser
(see all)