TOKYO — Mark Collier, OpenStack Foundation COO, was the nattily-dressed master of ceremonies on the second keynote of the Summit Tokyo. He was joined onstage by Rackspace, Rakuten, IBM, NTT Resonant, Inc., SK Telecom and CyberAgent.
Despite the large number of participants – 5,000 – Collier noted that the most interesting part of the Summit is meeting new people and hearing their individual stories around OpenStack. He recounted meeting a woman from Accenture who told him about spreading the word about OpenStack — to 9,000 of her co-workers on a conference call.
"I hope that's part of your experience while your here," he added, asking for people share their Summit stories with the Foundation by tweeting him at @sparkycollier, with the hashtag #weareopenstack.
The first 45 minutes of the keynote.
Then it's time to talk about the latest release, Liberty, while giving a shout out to the two latest new projects under the big tent — Astara and Kuryr. He offered a pop quiz, which most of us got dead wrong, asking the packed room to name which is the most active project. For the first time: Neutron, OpenStack's networking project.
Kuryr and Astara – new kids in the OpenStack Networking block #OpenStack #OpenStackTokyo #loveopenstacktokyo

— Sriram Subramanian (@reachsrirams) October 28, 2015
"It's a great sign that there's investment in passion and time for many developers," he said. Some 89 percent of OpenStack clouds in production are running on Neutron – up from 68 percent in 2014. Because every tech talk needs to add something to the acronym soup, Collier dashed in three new to Liberty: role-based access control (RBAC), IP address management (IPAM)Neutron now features a pluggable IPAM framework and Quality of Service (QoS) APIs.
Congrats to the #neutron #OpenStack team, having the most active project and getting to 89% in production!

— Emily Hugenbruch (@EKHugen) October 28, 2015
"The time is now for networking to have its day," he said, and as proof showed data stating that software-defined networking (SDN) is growing twice as fast as server virtualization. Telecoms and carriers are also ready for the next quantum leap with network functions virtualization (NFV), because it will not only dramatically cut the bottom line (slashing by over 60 percent in capital expenditures and operating costs) but completely change how they handle traffic.
"If you don't embrace this, you're in trouble," he said, noting that many of these companies are banking on OpenStack to make this transition.Collier stressed that " OpenStack is an integration engine for new technologies."
#OpenStack is also an infrastructure for various technologies. 🙂 https://t.co/43pW4wFH70

— Anthony Chow (@vCloudernBeer) October 28, 2015
The demo gods were not kind to IBM's Kyle Mestery, who after running through the history of the Neutron project, tried to show how Kuryr links Docker libnetwork to Neutron. (See the tweet below to watch it in action.)
Video link to the demo I tried to accomplish onstage today: https://t.co/8cv3q2OrXU

— Kyle Mestery (@mestery) October 28, 2015
Next up: Toshio Nishiyama, senior vice president, NTT Resonant, Inc. Nishiyama told the backstory of his company's history with OpenStack, starting with the Icehouse release as private cloud web services for portal goo. They are currently powering the portal a with 1 billion page views a month – up 20 percent from last year. (If you're at the Summit Tokyo, pick up a copy of the print edition of Superuser near registration to read all about it.) They're counting on OpenStack for the future, too, "there are many challenges which are all worth taking on for us," he said.
Containers a 10-year-old can deploy
I hear that this kid was launching container clusters when he was 10. Isn't that right, @adrian_otto? https://t.co/DMUOdylgXl

— VanL (@VanL) October 28, 2015
Rackspace announced Carina (no explanation why they chose the Italian adjective "cute," but there you have it) the instant-on native container environment so easy, even a kid can deploy it. The kid in question is Jackson, Adrian Otto's son, and he stole the show. A video showed him sitting down with dad and deploying like a boss, Collier later joked about keeping the recruiters away from the tyke, probably in vain.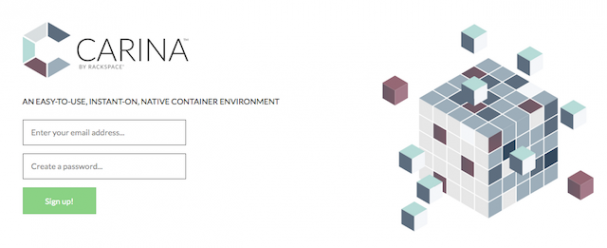 Rackspace is offering Carina for free in exchange for feedback. You can try it out at getcarina.com. The container cluster service leverages bare-metal performance, Docker Engine, native container tooling and Docker Swarm.
I wanna be Jackson when I grow up #OpenStack cc @adrian_otto

— Shari Mahrdt (@sharimarii) October 28, 2015
Virtual Networks, any way you slice it
Kang-Wong Lee of SK Telecom took the stage to tell the crowd how his company is making strides forward with 5G and internet of things thanks to virtual network slicing. They plan on commercializing 5G by 2020, he added. They chose OpenStack for the "technology and the great community," he said.
@sktelecom vision for 5G @OpenStack #OpenStack pic.twitter.com/Qs88Rx0Bh2

— Edgar Magana (@emaganap) October 28, 2015
SK telecom has chosen #OpenStack for its infrastructure as they work to build its 5G vision pic.twitter.com/Nyb9Rmv74G

— OpenStack (@OpenStack) October 28, 2015
Rakuten, a Japanese e-commerce and Internet company, is at a different stage in its OpenStack journey. 
Kentaro Sasaki and Neal Sato took the stage to encourage people who are still considering OpenStack adoption. They recently adopted #OpenStack and have plans to introduce Cinder, implement software defined networks SDN, load balance and DNS and optimize the use of API for full automation.
Suits fashion also looks out of date in Japan – #OpenStack at Rakuten pic.twitter.com/rwYgxszKOy

— Yoshiyuki Nakai (@yoshiyukinakai) October 28, 2015
CyberAgent's Makoto Hasegawa knew his crowd. That is he knew that only the Japanese in the audience would know the company well, so he took the time to introduce it. The company has seen explosive growth with OpenStack, by four times in seven months from 3,500 to over 14,000 cores.
Nice shoutout during the @OpenStack keynote by CyberAgent about my friends at @midokura. Congrats @dumitriu @adjohn

— Scott Sneddon (@ssneddon) October 28, 2015
Get your glow stick on
Jesse Proudman and Angel Diaz from IBM stormed the stage in identical black shirts and an infomerical-like energy undiminished by jet lag. They ran through the history and future of the cloud at big blue and their contributions to OpenStack.
RT IBMcloud "RT FranklyBriana: IBM checked in over a million lines of code #IBMCloud #OpenStack angelluisdiaz blue… pic.twitter.com/ORTBRg0dQa"

— Hugo Nobre (@erbon) October 28, 2015
"IBM Cloud is focused on enabling you to consume your cloud how you want to consistently," Diaz said.
In an Oprah moment, attendees reached under their seats for glow sticks, ending the keynote on a rave note.
To clarify, the award for the cheesiest presentation at the #openstack keynote goes to @IBM, sorry @rackspace, yours paled in comparison

— sepekneb (@benkepes) October 28, 2015
Stay tuned for more news out of the Summit Tokyo….
Latest posts by Nicole Martinelli
(see all)