Collaboration is crucial in the land of open source, and with the rapid growth of projects and communities, cross-community activities are more important than ever. As an example of OpenStack's dedication to cross community collaboration, we are working closely with the OPNFV community to help accelerate the adoption and innovation of Network Function Virtualization (NFV).
Open Source Days in Boston 
The OpenStack Summit Boston featured a new addition: Open Source Days. A variety of open source communities were invited to join the Summit from various areas like containers and networking to accelerate collaboration, share their project roadmaps and support innovation. Among them were Kubernetes, FD.io, OPNFV, and Cloudify. OpenStack has been increasing its work with adjacent communities, and Open Source Days was a natural extension of that work. 
OPNFV Summit
We brought a version of the OpenStack Upstream Institute to the recent OPNFV Summit in Beijing, China. We tailored the training to fit into the event structure and also to address the needs of OPNFV developers working on OpenStack upstream.
T-minus two hours till #UpstreamInstitute comes to the #OPNFVSummit!! #connectingglobalcommunity @OpenStack @opnfv pic.twitter.com/A5tYwBPHu3

— Kendall Nelson (@knelson92) June 14, 2017
By playing the roles of VIM and NFVi, OpenStack is one of the main building blocks of the OPNFV reference platform, which was reflected in OpenStack's presence during the conference in presentations and Design Summit sessions. We discussed ongoing design and development activities in areas like integration and interoperability testing, cross-community CI, edge computing, resource reservation or standardization.
By the close collaboration between these two communities we are taking the steps to address more and more specific telecom and NFV-related gaps and needs in OpenStack.
"OPNFV is all about cross-community collaboration and we look for opportunities to collaborate with the OpenStack community whenever possible," says Brandon Wick, head of OPNFV Marketing, The Linux Foundation.  "OPNFV held a successful OPNFV Day during the recent OpenStack Summit in Boston and it was great that OpenStack chose to hold the OpenStack Upstream Institute training at the OPNFV Summit in Beijing. Together, our projects provide a comprehensive, innovative, and constantly evolving set of NFV capabilities for end users and we welcome new developers to join us on our path towards open source NFV.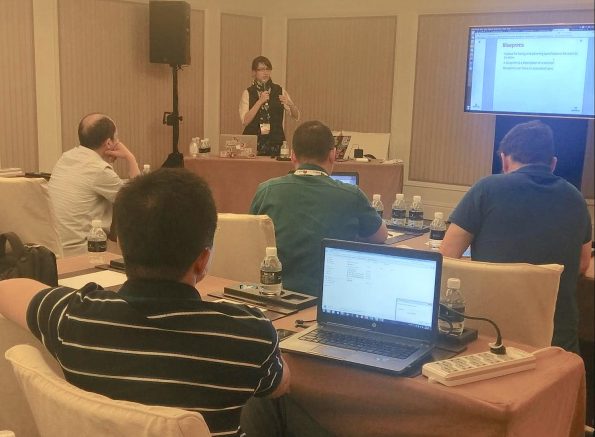 Future plans
This is just the beginning with so much more on the horizon. In order to continue the evolution of technology, the entire industry needs to play and work together. The open source environment is the most suitable to support this process and to provide opportunities for companies and individuals to start working on  solutions to tomorrow's challenges today.
You can also follow the joint OpenStack and OPNFV activities on the wiki pages and version control systems of both communities.
Latest posts by Kendall Nelson
(see all)