BERLIN — Operators love stability and continuity, so it was fitting that the most recent OpenStack Operators meetup was held in a building that served as the main post office for over 90 years. Deutsche Telekom provided both the space and the sustenance for the recent OpenStack Operators Meetup in Berlin.
More than 30 people from Japan, Europe and the United States traveled to Germany's capital for the two-day event where OpenStack operators and users shared experience in ops and innovation.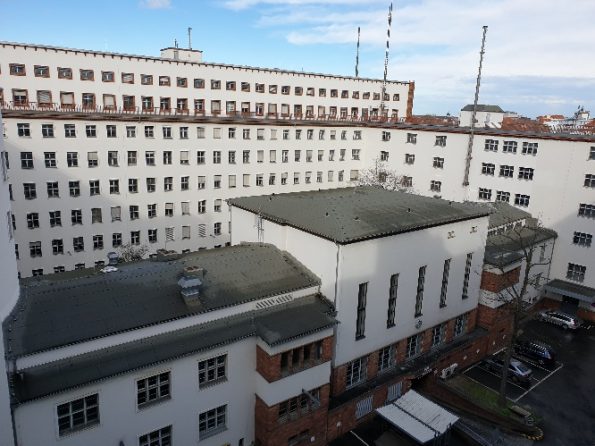 Chris Morgan, cloud services team lead at Bloomberg, acted as the main moderator and organized the agenda for the event. Day one started with containers (of course!) and the current landscape of deployment tools. The sessions were spread between different hosts and everyone was able to actively contribute.
Dmitry Tantsur, principal software engineer at Red Hat, continued in the next session with bare metal provisioning. This session was also a good example to see what others do and what are the most common tools used. The coffee breaks were great for getting to know people or talking about the next local meetup, as Christoph Streit (ScaleUp Tech) and Nils Magnus (T-Systems) did.
Elvis Noudjeu, senior OpenStack operator at IQ-Optimize Software AG, moderated a perennial hot topic for ops: logging and monitoring. Many tools and repos are collected on the session's Etherpad.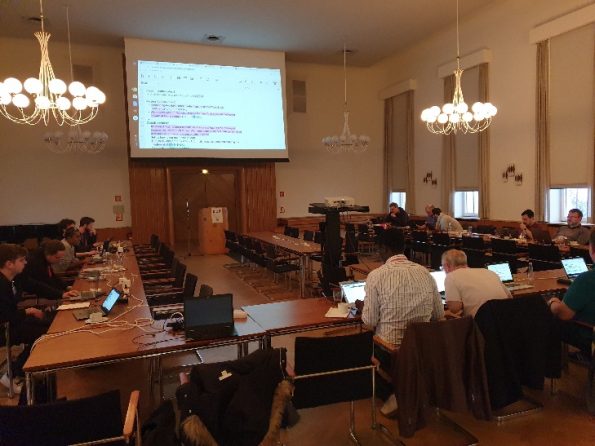 Masahito Muroi, a software engineer at NTT Japan, talked next about documentation and localization. Most of the operator docs like Operators Guide are integrated in docs.openstack.org and supplied with the translation platform Zanata. He stressed the importance of localization and also raised the use case for translating Japanese docs into English.
To kick off the afternoon sessions, Jens-Christian Fischer from Switch brought in an interesting session format that was voted the best session of the day. Architecture Show& Tell/Lightning Talks: Participants running OpenStack deployments could briefly share their experiences, comments and talk about what's next. The same format was applied for the Ops War Stories Lighting Talks.
The second day was even faster paced and packed with sessions. Morgan started the day with a session dedicated to latest OpenStack projects Airship, StarlingX, Kata Containers and Zuul called "All the Young Dudes." Comments about the new Open Infrastructure Summit were made: will this align with an Open Infrastructure Ops Meetup? We'll see.
The #OpenStack Ops Midcycle Berlin 2019 group #telekomwall pic.twitter.com/7i0L8wRGu9

— Frank Kloeker (@eumel_8) March 6, 2019
Testing and tuning were the next topics on the second morning. Later that day, Colleen Murphy, software engineer at SUSE offered insights into Keystone's evolution and usage. It was a valuable feedback session from operators to developers.
The Etherpads — here's a list of them from the event — are a great way to ensure that you can attend the next one.
"Show the Etherpad to your manager so they can see how important these in-person events are," Morgan said.  "Ops meetups are for collaboration and sharing. Most of the content can be read later, but there's nothing better than being there yourself."
Photo // CC BY NC
Latest posts by Frank Kloeker
(see all)