BARCELONA, Spain — OpenStack birds of a feather have a new member of the flock.
Stackers have been joined at the Summit by a pigeon with attitude: Milo sports a chain with an OpenStack pendant, sneakers, sunglasses and a beanie. And, just like most folks at the conference, he's propelled by coffee.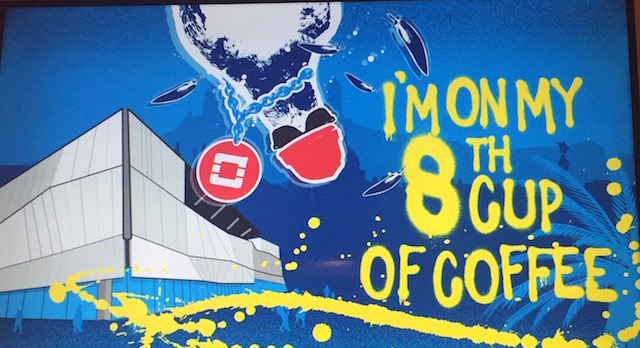 You probably noticed him fluttering over signs at the venue, making his mark on Summit keynote presentations and even roosting for posterity on stickers. (You can still find some of those stickers for your laptop with all his feathered badness at the Foundation Lounge.)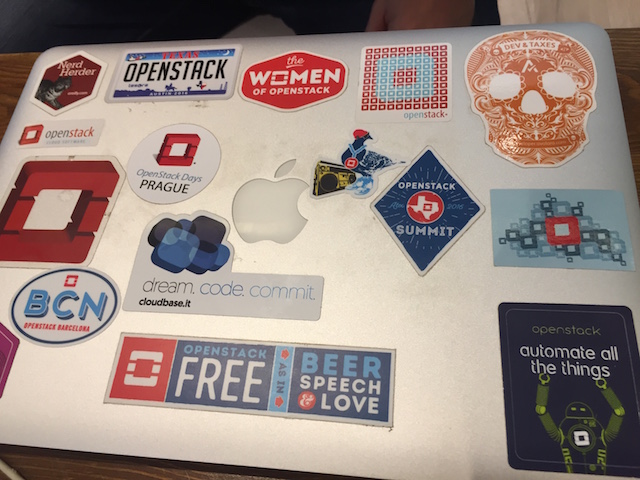 Jonathan Bryce, OpenStack Foundation executive director, noted yesterday during the keynote that a lot of Stackers have wondered what's up with the bird, but Bryce confessed he didn't know and directed the curious to ask staff design gurus Todd Morey and Wes Wilson about it. So Superuser did. And here's what we found out.
"We started with the graffiti on buildings illustrations and ended up with a lot of it," says Morey. "So we decided we needed to invent a character who was applying all this OpenStack graffiti. A pigeon with OpenStack passion and a bit of attitude just felt right."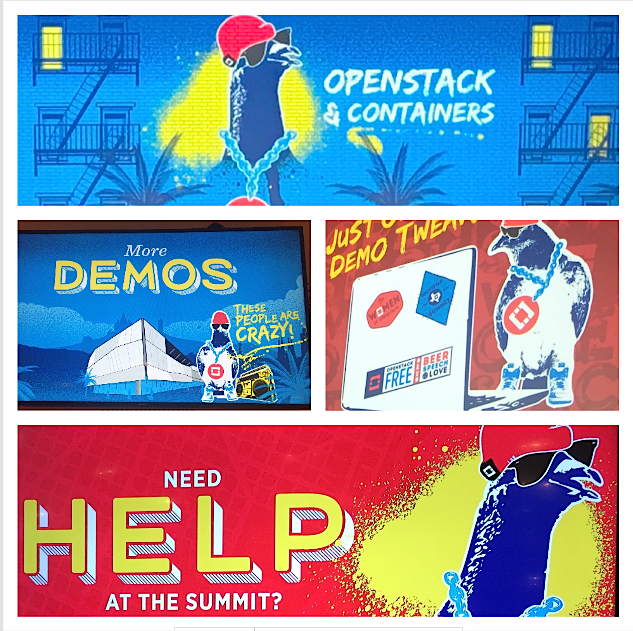 Morey says they "lovingly named him Milo," which works in both English and Spanish (with the pronounciation MEE-lo).
Milo is the first semi-official animal mascot for the Summit, Wilson confirms. In the past, the signage and Summit assets have featured transportation — a sea plane for Vancouver, a bullet train in Tokyo, a bus in Austin and a gondola in Barcelona. (Sharp-eyed Stackers may remember spotting a bear and an elk at the Vancouver Summit, but they were more elusive.)
Given the response to Milo, Wilson says the design team would consider another animal mascot for Boston — so put your suggestions in the comments here or tweet us at @openstack.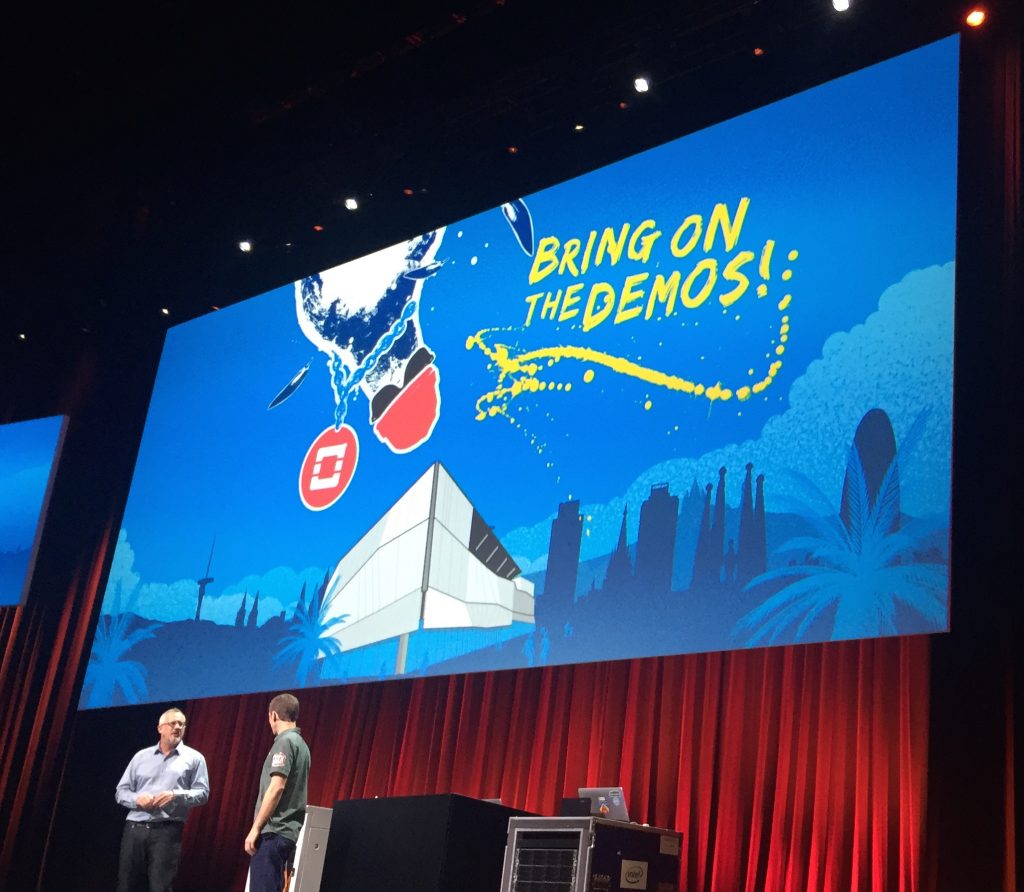 Latest posts by Nicole Martinelli
(see all)