Chris Price, open source strategist for SDN, cloud and NFV at Ericsson, says there's plenty of love in the air between Kubernetes, OpenStack and OPNFV.
"Kubernetes provides us with a very simple way of very quickly onboarding workloads and that's something that we want in the network, that's something we want in our platform," Price said, speaking about what he called "a match made in heaven" between Kubernetes, OpenStack and NFV at the recent OPNFV Summit.
Price believes the Euphrates release is the right time to integrate more tightly with Kubernetes and OpenStack, finding ways of making the capabilities from each available to the NFV environment and community.
A few key quotes:
"There's a lot of confusion around how these technologies integrate and interact with each other. We're in a state of mass confusion…I have been for some time and I think I'm starting to come to terms with the technologies." To clear out the fog, Price says talk to your stakeholders, making a nod to the ones Thierry Carrez set out recently.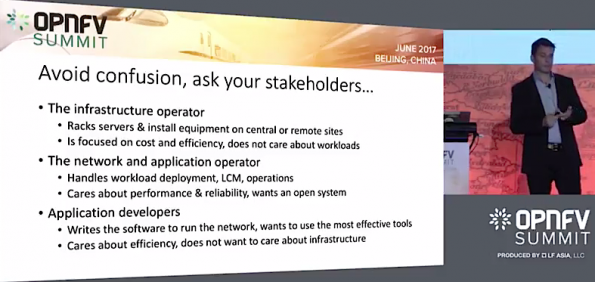 "OpenStack is very interested in driving an open infrastructure, meaning infrastructure that accommodates a number of technologies and tries to abstract the technology and the infrastructure so that it can be used in many different ways."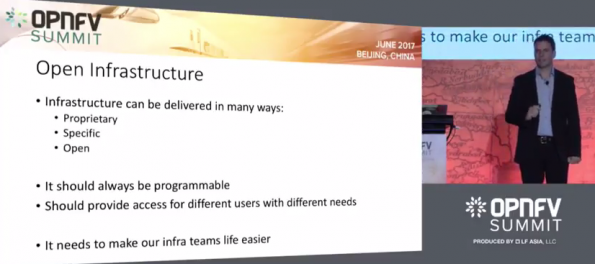 "Use the best tools to address the challenges you have. If you have open infrastructure, you can address multiple needs; NFV rarely prevent presents a single consistent infrastructure need. Those needs can be to run VMs and containers or to run on bare metal or to couple to a specific FPGA or to use a GPU for different workloads that are deployed in different ways."
"The OPNFV community needs to become craftsmen…We need to hone our skills, to learn the tools, to understand how they work and how they interact with each other, and then find the right tool for the job."
You can catch his entire 25-minute talk on YouTube.
Cover Photo // CC BY NC
Latest posts by Superuser
(see all)