AUSTIN —- More than weird, Austin greeted attendees to KubeCon + CloudNativeCon North America 2017 with a drizzly cold snap at what, for many, is last conference of the year.
The first morning keynotes tried to keep things on the sunny side with a fairly standard agenda: lots of stats, a few corny puns, a flurry of announcements, one cool demo. (New to the keynote stage: a Taylor Swift GIF.)
Last year's #kubecon was less than half the size of this one, said @michellenoorali in a #keynote talk. Impressive SRO crowd in this space. pic.twitter.com/qibVL9UVAw

— Beth Pariseau (@PariseauTT) December 6, 2017
Here's our round-up, stay tuned for more.
Contain your excitement: The numbers
Cloud Native Computing Foundation executive director Dan Kohn took the stage and boosted the energy with some stats. The sold-out conference had 4,000 people attending — more than previous four times combined. CNCF had a similar growth spurt: going from four to 14 hosted projects. Oh and of the 1.5 million organizations on Git, they're ranked nine for commits, just behind Linux. (Here's the dashboard.) Kubernetes is the most used CNCF project in production (84 percent), followed by Prometheus (48 percent) and Fluentd (38 percent.)
Kohn also announced a bumper crop of new members or upgrading members. He brought Alibaba, newly minted platinum member, onstage for a case study. Hong Tang, chief architect at Alibaba Cloud, offered some jolt-you-awake stats. The cloud division, founded in 2009, is now the lead cloud provider in China with 47.6 percent market share. Alibaba handled 25.3 billion in sales on the most recent November 11 Singles Day (yeah, that's more than the entire U.S. Thanksgiving-to-Christmas season), logging 325,000 orders per second at peak.
.@alibaba_cloud presented at #kubecon – having upgraded from Gold to Platinum sponsorship of @CNCF – and touted Gartner's claim of #3 in global market share along with stats on scale of container use pic.twitter.com/ZnuOV5LKXG

— Rhett Dillingham (@rhettdi) December 6, 2017
The CNCF also supersized the scholarship program from five in Berlin to 103 in Austin — for a total of $250,000 in funds. Michelle Noorali, senior software engineer at Microsoft Azure, who co-hosted the keynotes, called it the "largest investment in diversity for any conference, ever." (More on this program to come.)
.@michellenoorali pulling through with some "cheesy #cloudnative metaphors" — you know we love a good GIF ?? [LIVE from #KubeCon + #CloudNativeCon] pic.twitter.com/1QVuaiVI5b
— CNCF (@CloudNativeFdn) December 6, 2017
"This is the year that companies of all sizes have become engaged in our community," Kohn concluded, showing off this crazy-crowded map of the CNCF landscape.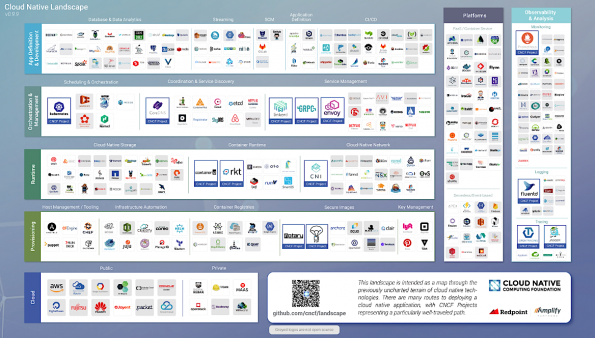 Project updates and name bingo
If you've been interested in tech long enough to have a smart phone, you've probably noticed 'the name thing.' All those cool new innovations have to be called something: maybe it's borrowed from a foreign language, a two-word mashup with emphasis in the non-obvious place or one vowel short with annoying punctuation.
And if your community is growing this fast there are both new people and lots of new projects, making it even more fun. There were so many of them in the project update section of the keynotes, one can only hope a buzzword drinking game is in the works. (Double points if you pronounce them wrong on purpose and no one corrects you.)
Yes, so here are some new and new-to-us project updates.
"Is tee oh" so @SPIFFEio to be a part of the #envoy to #KubeCon to learn everything new! @IstioMesh @EnvoyProxy @CloudNativeFdn #CNCF

— Dan Wilson (@emaildanwilson) December 5, 2017
Three projects reached 1.0 versions:
containerd (pronounced con-tay-ner-D) an industry-standard runtime for building container solutions. containerd is already being used by Kubernetes for its cri-containerd project, which enables users to run Kubernetes clusters using containerd as the underlying runtime.
The project was a new donation to the CNCF, along with the initial release of rktlet (rocket-let), rkt's Kubernetes Container Runtime Interface (CRI) implementation.
Jaeger, which got started at Uber (one of two innovations started at a ride share in the presentation — see Lyft's contribution with Envoy below), features better user interface and usability upgrades for viewing large traces, a new C++ library (in addition to Go, Java, Pything, Node) as well as integration with Kubernetes, Prometheus and Envoy. (The pronunciation on this one sounded like YAY-gər, along the lines of the digestif).
Great to see better integration with @PrometheusIO in @fluentd 1.0 – awesome updates by @edsiper at #kubecon #cloudnativecon pic.twitter.com/dxUSTnUkbg

— Kasper Nissen (@phennex) December 6, 2017
Eduardo Silva of TreasureData talked to the crowd about solving logging issues with the latest version of Fluentd, an open-source data collector for unified logging layer. It already has over 50,000 pulls a day and the 1.0 version features multi-process workers, sub-second time resolution, native TLS/SSL support, optimized buffers and better support for Kafka (data streaming) and Windows.
Old, projects, new projects and the demo with all the feels
Envoy, originally an in internal project at Lyft, reached a 1.5 release. It's an edge and service proxy that makes the network transparent to apps. Built on the shoulders of solutions including NGINX, HAProxy, hardware load balancers and cloud load balancers, Envoy runs alongside every application and abstracts the network by providing common features in a platform-agnostic manner.
Kata Containers Intel's

Imad

Sousou introduced this new project that combines the Intel Clear Containers and Hyper runV technologies to create an open standard for virtualized containers and build a community around it. He called the projecta a way of "accelerating the digital transformation" as it allows you to pair speed with security.
Kata Containers @katacontainers at the keynote of @KubeCon_ https://t.co/x5UrtFeDa3

— gnawux (@gnawux) December 6, 2017
Conduit is a lightweight servicemesh built specifically for Kubernetes.
It was introduced to great effect by Oliver Gould, CTO of Buoyant. He won over many a tired/jetlagged participant by stumbling out onstage and asking in a tired voice, "How's everyone doing? I see a lot of laptops and phones and you're not really listening…" So he invited the crowd to head over to emoji.voto and pick the graphic that best represented how they were feeling.
He then installed Conduit, which incorporates the many lessons they've learned from over 18 months of production service mesh experience with Linkerd, into a running Kubernetes cluster and then rolled a service that was taking live traffic from the audience. The demo had intentional errors on the web app to illustrate Conduit's power.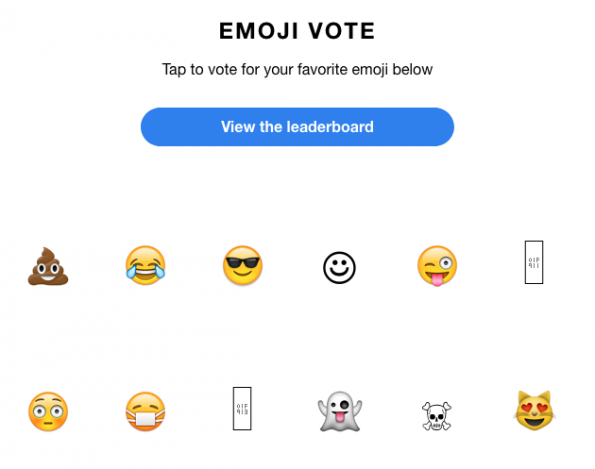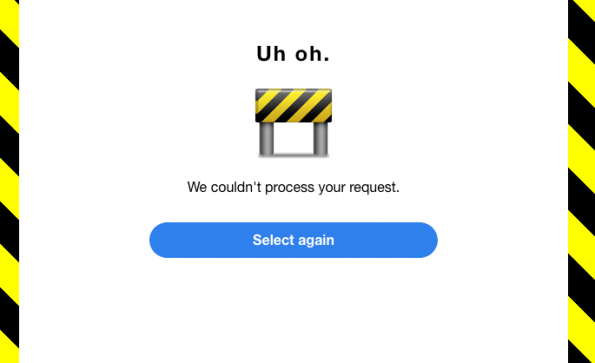 I gotta say @olix0r Conduit live demo was super dope! #kubecon https://t.co/iYcrMrhme9 pic.twitter.com/EN37EPOkj4

— Kelsey Hightower (@kelseyhightower) December 6, 2017
These were the highlights – we'll add the video with the whole enchilada when it's available.
Stay tuned for more coverage from Austin.
Latest posts by Nicole Martinelli
(see all)