As we know that, the upcoming 5G network is going to support many modern technologies and use cases. It will be a network with a massive number of connected IoT and mobile devices that are connected to the fastest network – 5G LTE. Telecom operators are moving very aggressively to initiate the 5G and working on trials. But the main challenge along with low latency and high bandwidth is to control far edge devices es (applications and infrastructure components) and manage those devices remotely. NFVIs come to the rescue to virtualize most of the network resources part but there is a gap in the availability of many sets of solutions of tools. OpenStack is being widely adopted by telecom operators as well as enterprise private cloud) to address complexity in application and infrastructure orchestration.  
Why OpenStack is crucial in 5G solutions
Leading telco vendors offering NFV solutions are based on OpenStack and play a crucial part in building the 5G core. In a network backbone, OpenStack acts as a virtual infrastructure manager (VIM) and is deployed along with other software-based network components. OpenStack-based VIM is helpful in assigning compute, storage, and network resources for VNFs. Additionally, such solutions complement the 5G network capabilities like high throughput with low latency, workload isolation, high availability, and redundancy. 
Telecom operators are moving from 4G to 5G. Most of them have a part of the 4G network virtualized and 5G is characterized with cloud-native or containerized workloads. So, the 5G is going to be a hybrid network at an early stage that will involve virtual machines (virtual network functions – VNFs) and containers (containerized network functions CNFs) as well. Telecom operators are deploying and implementing solutions that involve OpenStack and Kubernetes to orchestrate both types of workloads.  
Strong service assurance, monitoring, and observability are essential to telecom operators as the network involves many distributed nodes that contain services delivered to subscribers. OpenStack addresses the needs of 4G as well as 5G networks that assure 100% uptime and robust network. Also, OpenStack contains network and orchestration tools that make it easy to tap on each part of the network. Along with Kubernetes, OpenStack can closely for lifecycle management of infrastructure resources. 
Recently, a partnership between Parallel Wireless and Axiata highlighted how it is possible to leverage Axiata's OpenStack cloud infrastructure to deploy an NFVi Open RAN controller. This is the key development that shows the depth where OpenStack-based cloud can be used.   
Conclusion: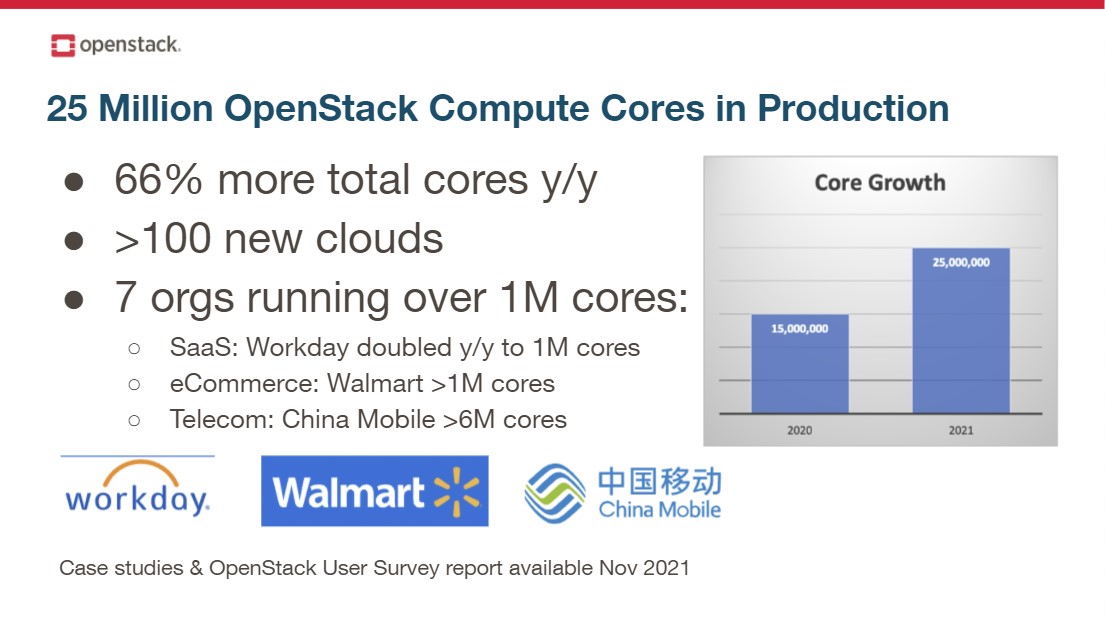 OpenStack is popular for private and public cloud deployment among enterprises of varying scales. For the telecom sector, different solution vendors deployed OpenStack for various 5G deployments. In the last few years, OpenStack is deployed on 9 out of 10 leading telco networks across the world. The recently released version 24 of OpenStack called Xena is said to bring new momentum to OpenStack deployments. It will be interesting to see any major announcements and live demos of current deployments in the upcoming OpenInfra Live 2021.
Latest posts by Sagar Nangare
(see all)