Stackers are well-travelled folks: during the conference hallway tracks you'll hear people trading anecdotes about sea-plane flights over Vancouver or epic karaoke sessions in Tokyo.  Here's our off-the-grid guide to things to do in Denver around the Open Infrastructure Summit.
Hike, bike, run, walk
Denver offers more than 200 traditional and historic parks inside city limits plus 14,000 acres of parks in the nearby foothills of the Rocky Mountains — an immense mountain park system that covers an area about the size of Manhattan. Whether you're looking to spy mountain goats or visit Buffalo Bill's grave there's a lot to take in. Check out this guide to mountain parks.
Bike on 85 miles of paved paths with city bikeshare Denver B-cycle. It costs $9 for a 24-hour pass with unlimited 30-minute trips or $35 for unlimited 24-hour use. Top route picks include the Cherry Creek Bike Trail or the 43-mile-long South Platte River Trail. If you're looking for a place to run – Denver's full of scenic trails and (whew!) most are flat.
And if walking is more your speed, get yourself some green space at the Denver Botanic Gardens with its 23-acres featuring North America's largest collection of plants from cold temperate climates, as well as seven diverse gardens plants from Colorado and neighboring states.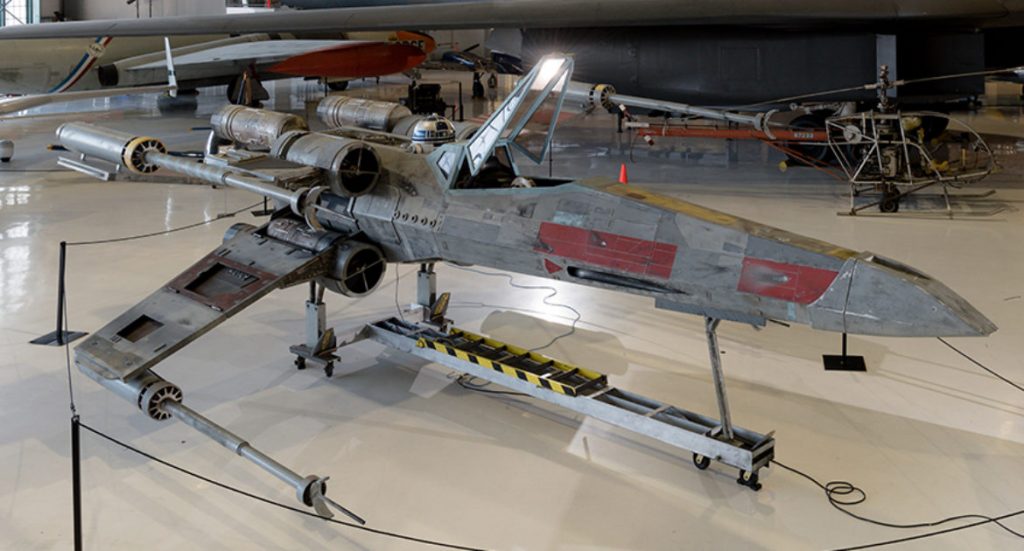 Wings Over the Rockies Air & Space Museum
With over 50 iconic aircraft and the most realistic flight simulators in Colorado, this museum will give you a new perspective on things. In addition to the more typical fighter planes, this museum takes a flight of fancy, too: on show are a ¾ scale X-Wing Starfighter  — plus a short film from Harrison Ford welcoming you to the museum– and a homemade helicopter. Hours are Monday to Saturday  10:00 a.m – 5:00 p.m. and Sundays from noon to 5:00 p.m.
The International Church of Cannabis
Yeah, it's called the mile-high city for more than one reason: Denver was one of the first states to legalize weed for recreational use in 2012. A church has stood on this spot since the 1900s, it was reincarnated on 4/20 in 2017 as a place for "elevationists," a focal point for people all around the world who "wish to be a part of an organization that is accepting of cannabis use in one's personal journey and search for meaning."
Open to the public 21 and over on Fridays from 1-3 p.m. and Saturdays and Sundays from 12-5 p.m, keep in mind that a visit involves only partaking of the stunning rainbow murals (consumption is prohibited inside) and contemplation. For more on the ups and downs of consumption in Denver, check out this guide from the city government.
Billed as a farmer's market inside a garage sale inside an amusement park, you'll want to leave some room in your suitcase for finds from 80 acres of stuff. The hybrid nature of the place means that you can ride a roller coaster, ponder antique tools or new pottery from dozens of vendors then eat at a food cart or sit-down restaurant. (And if you're really efficient, hire an electric scooter to zip around.) This is one place where the jet-lagged have a distinct advantage: it's open from 7 a.m. to 5 p.m., Friday-Sunday.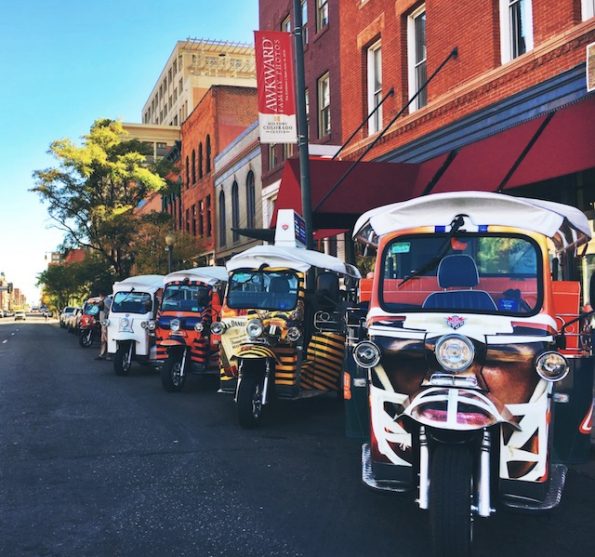 Etuk drink RiNo craft brewery crawl
Home to Coors, many visits to Denver involve raising a toast to beer. (And a fitting way to celebrate the Stein release?) Whether your tastes run to craft or classic there are dozens of these tours to choose from, but our pick involves taking a spin around the artsy River North Art District nabe on these Denver-built, zero-emission vehicles for an eco-friendly ride. The tour takes you to three craft breweries where you'll enjoy a flight each (or wineries or distilleries if that's more your speed) and there are options for more in-depth looks of the locales, too.
Photo // CC BY NC
Latest posts by Nicole Martinelli
(see all)