Key contributors from 18 countries attended the recent OpenStack Summit Boston. Find out how the Travel Support Program could be your ticket to Australia.
Some summit participants have to travel great distances to attend, but may not always have the resources or support to do so. The OpenStack Foundation helps participants reach their attendance goal via the Travel Support Program.
The Foundation support 40 people from 18 different countries to come participate in OpenStack Summit Boston.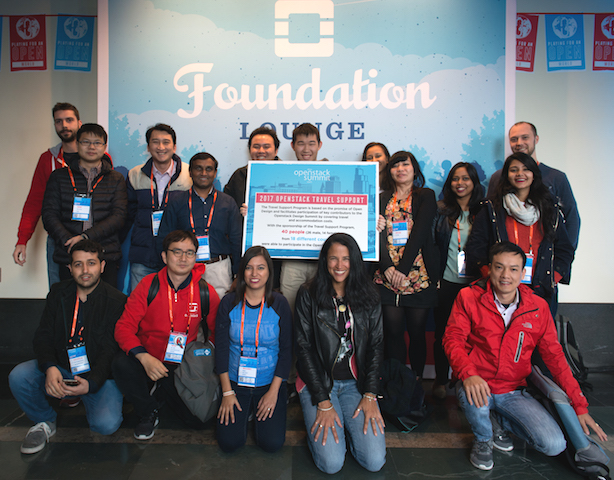 The Travel Support Program is based on the premise of Open Design, a commitment to an open design process that welcomes the public, including users, developers and upstream projects. This year the program also included individual supporters who chose to donate frequent flyer miles or funds to assist the program's efforts.
OpenStack Ambassador and support program recipient Lisa-Marie Namphy, said it brought tears to her eyes seeing the names of individual contributors who gave funds featured at the Boston Summit keynote. She says their generosity made her feel valued as a volunteer and important to the OpenStack community.
The summit is also a great opportunity for participants to network and have important discussions regarding OpenStack contributions.  A developer from India, Ranga Swami Reddy Muthumula made his first trip to the United States and said without the support he would not have been able to have key meetings with project technical leads (PTLs). By having those meetings, decisions were made that would otherwise take 14 months to secure. Similarly, Gene Kuo, co-organizer for the Taiwan user group, was able to meet other user group organizers and receive valuable advice, which he plans to apply in the future.
The deadline to apply for Travel Support to the Sydney Summit is August 22. Read these tips on how to apply for Travel support.
https://www.flickr.com/photos/billward/2858932924/ // CC
BY
Latest posts by Sonia Ramza
(see all)